When we moved to our new home, the first time my kids went to brush their teeth in their bathroom I knew the vanity was too high. It was install by the previous owner and was brand new so I didnt want to get rid of it. I came up with a plan to make a bench that both children could stand on and wouldnt interfere with the door.
Made from 2.5″×.75″ knotty pine boards and .75" MDF
The step is 9" tall, and the tread is 8" deep, and 15" wide square.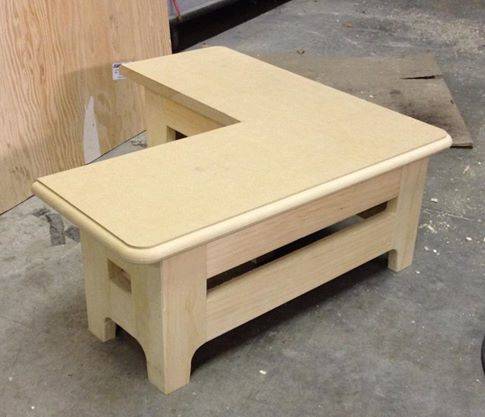 The top was rounded over with a 3/8" round over and dropped down 1/8" for a detail.
I built each of the side separate with mitered corners to be able to nail them together. Each piece is glued and screwed with the use of a kreg pocket jig. The top is also held on with the use of the kreg jig.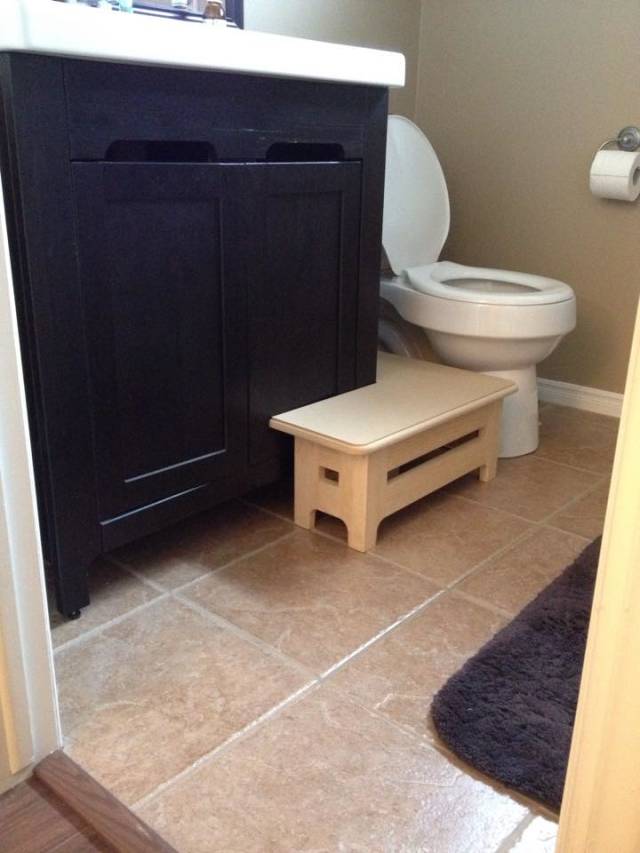 A simple 1/4 round cut detail was done to the bottom of the legs to be similar to the existing vanity.
The top was sanded primed and many layers of an epoxy resin based gloss white paint. Dried hard as a rock and water beads up on it.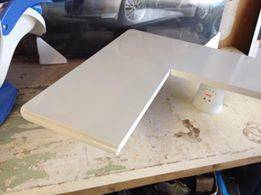 The top was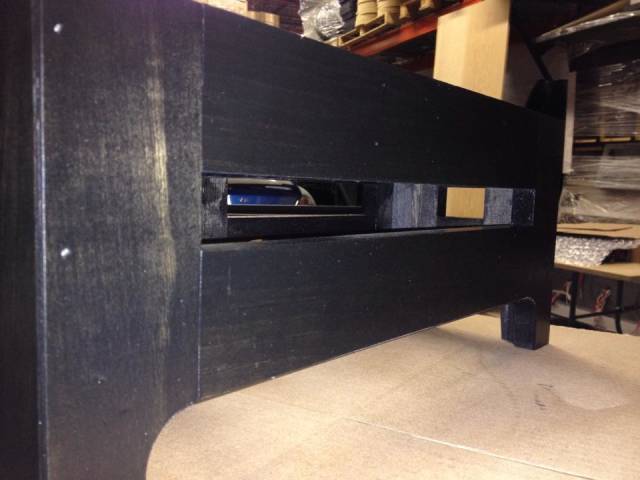 The base was sanded light lightly and ebony stain was applied (4 coats to get the dark colour to match.
After that many coats of a satin poly was applied and lightly sanded in between each coat.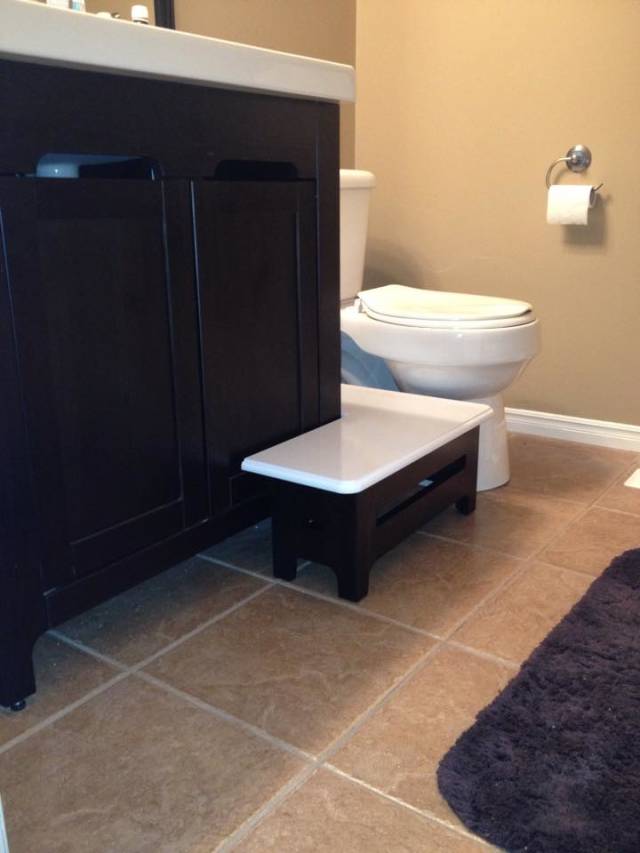 Rubber feet were applied and turned out pretty great.