Wanted to build some speaker enclosures to fit the built in shelving on the wall of my new houses entertainment center/fireplace.
Wanted to try kerfing so came up with these. Finished with black ebony stain and MANY coats of poly, wet sanded between each coat.
Did a bunch of test kerfs but worked great in the end.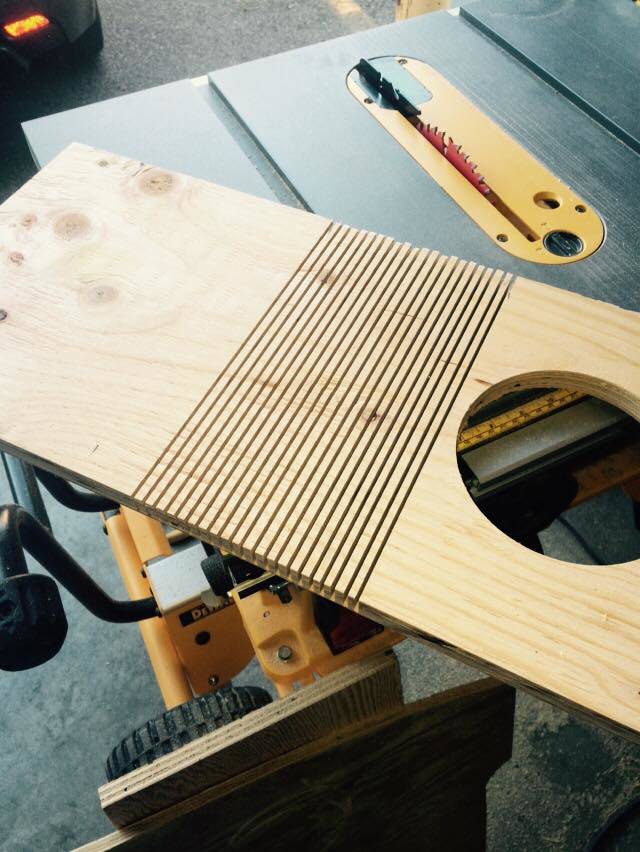 Glued and nailed together. The space behind the face panel is left for the crossover and wiring. No port yet.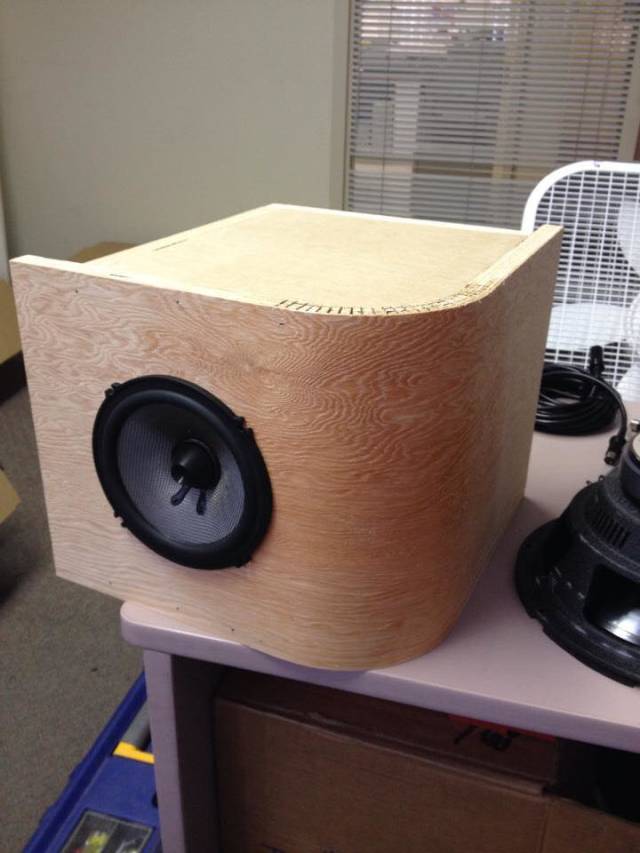 Started with Gloss, but ended up switching to satin.

Complete.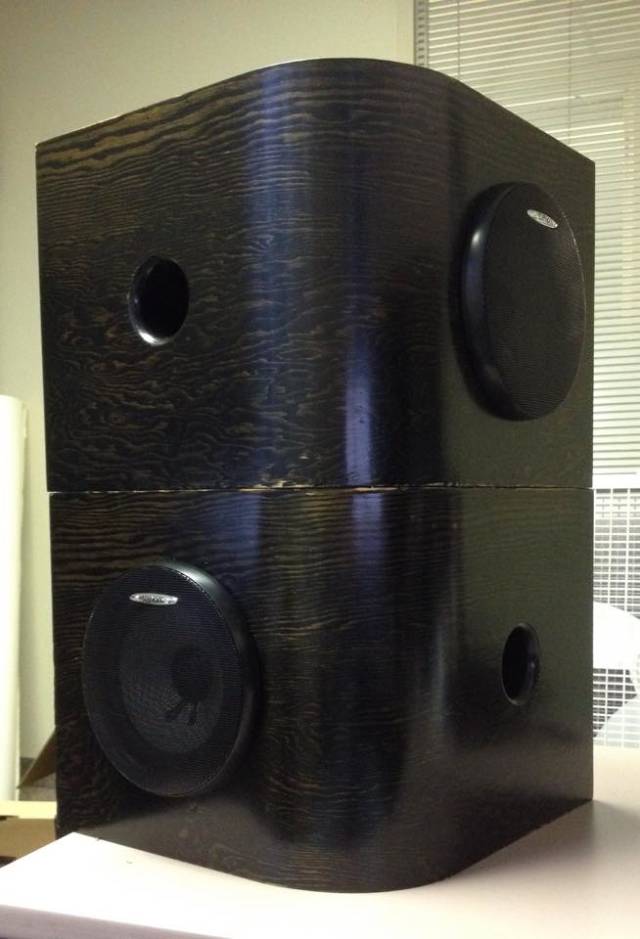 They got slid along a carpeted tabletop and it took some of the stain off on the edges but when the are on the shelf you cant see it. Oh well.