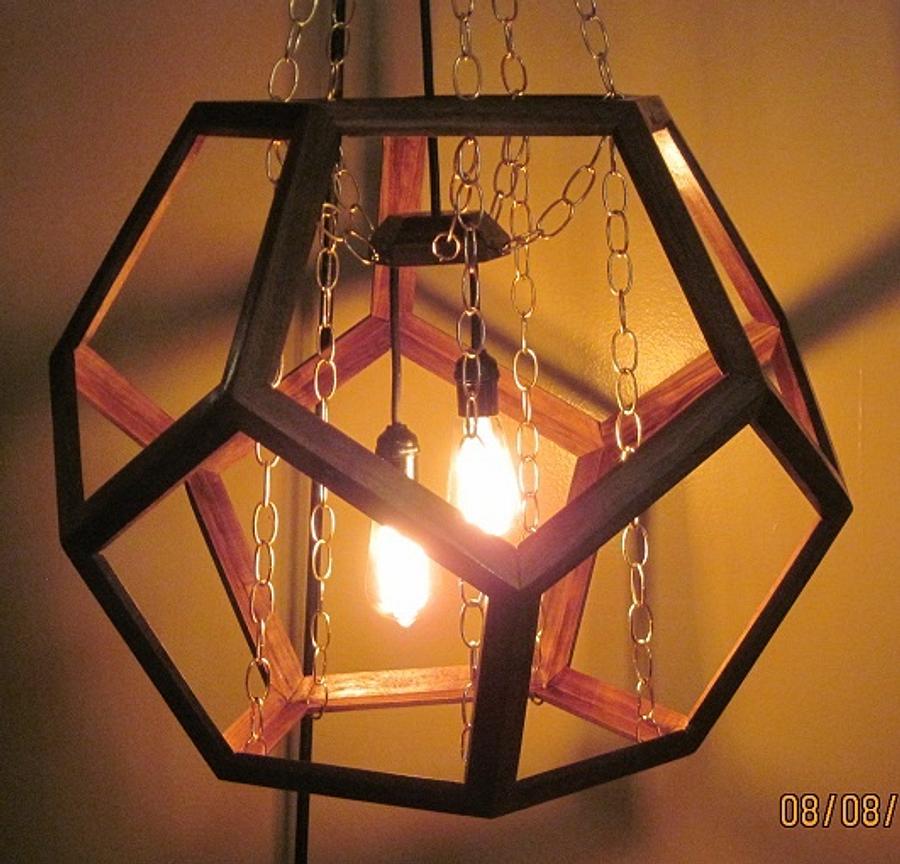 Dodecahedron Hanging lamp
My last big woodworking project was a one board contest for a local woodworking club. The club gave each contestant a 1x 6 × 6ft piece of walnut and we had one month between meetings to complete our projects. I actually won the contest for 2017 which has only bragging rights for a year as it's only prize. Hope you like it, oh and it is 24" diameter.
-- Will work wood for food.