WoodworkingWeb Magazine Giveaway #4: 3rd Week Winner
Another week of our Magazine Giveaway it's time to pick one winner randomly from all of our members that posted at least one creation.
The Winner is:
Congrats. I will contact you via private message.
Check out Dave's creation: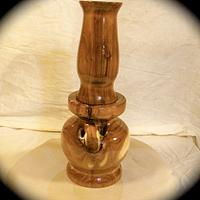 Thank you all for joining our site and posting your creations!
-- -- Michal, http://WoodworkingWeb.com
View all parts of WoodworkingWeb Magazine Giveaway »