Clamp Storage
Storage seems to be a problem in any shop, especially wall storage.
I decided to store my clamps on some available ceiling space.
It is a very simple storage area made with scraps of wood and some copper pipe.
I decided to spend some money on the pipe clamp storage and make it so that I could use them by swiveling them down and letting them hang or lean against the bench. I used some 1/2 pipe with 3/4 T's on the ceiling mounting bar. The T's slide from the center out and make the pipes so that they can be separated whatever distance I need within an 8 foot wide area.
I have used them for a couple of projects and they seem to function nicely.
I used a 2×6 with some 1/2 and 3/4 copper pipe for the smaller clamps.
This sure gave me back some valuable wall space.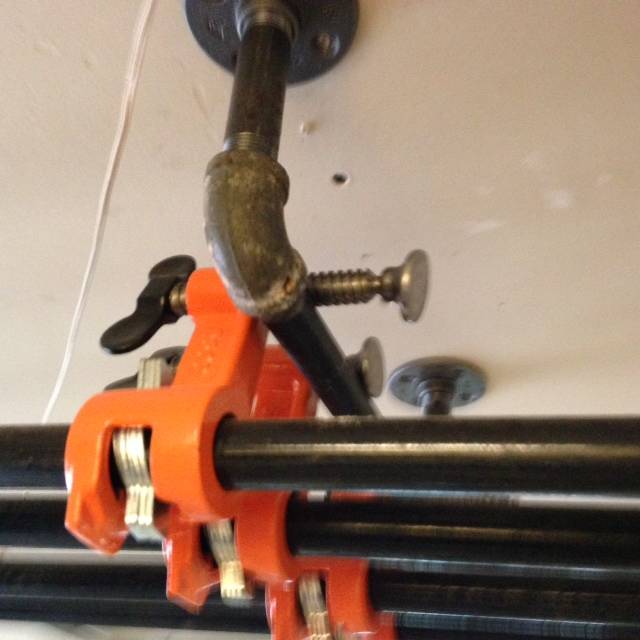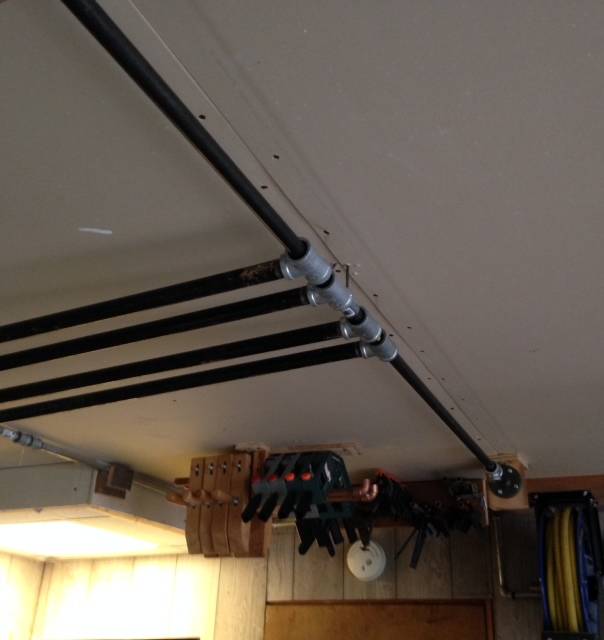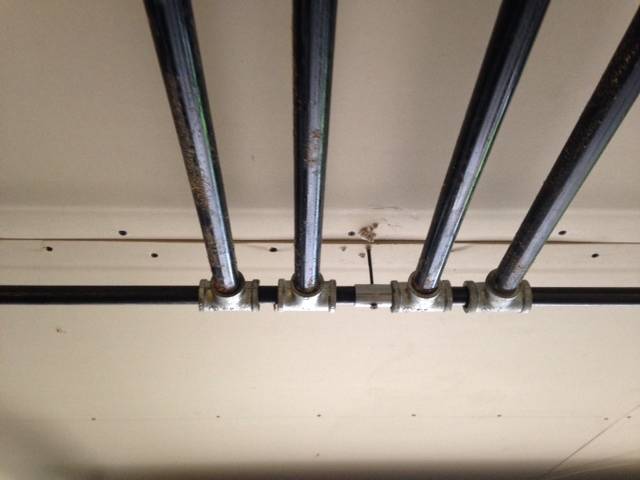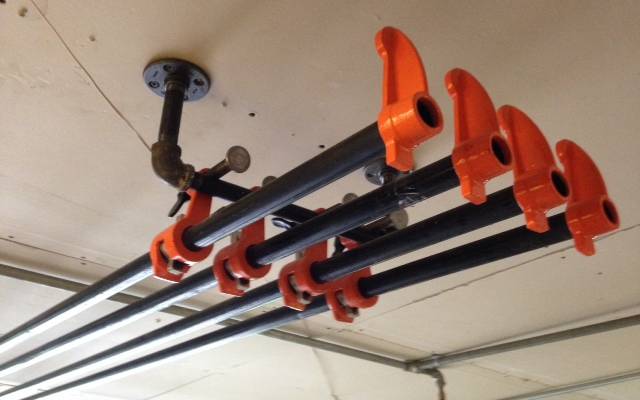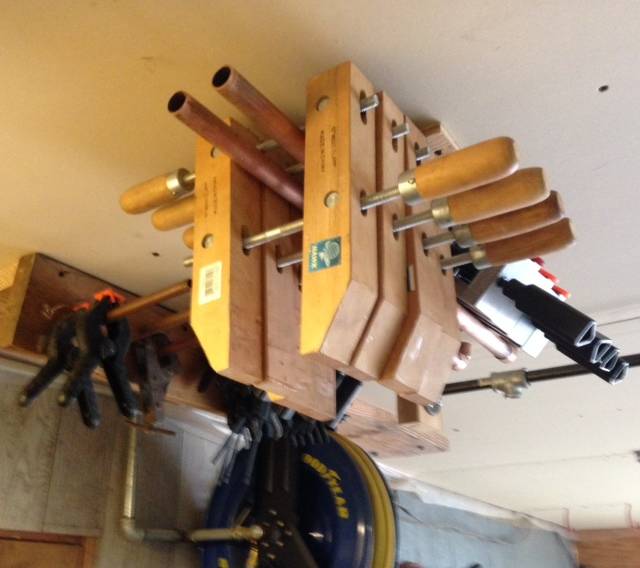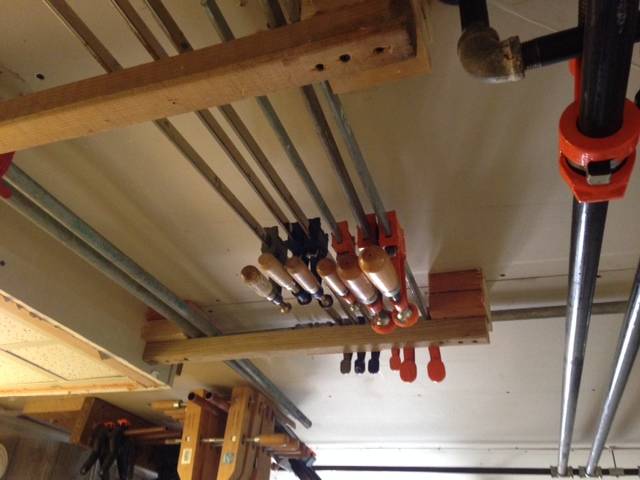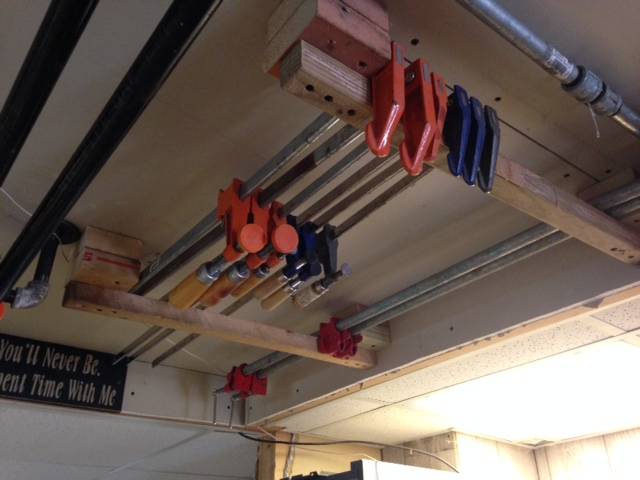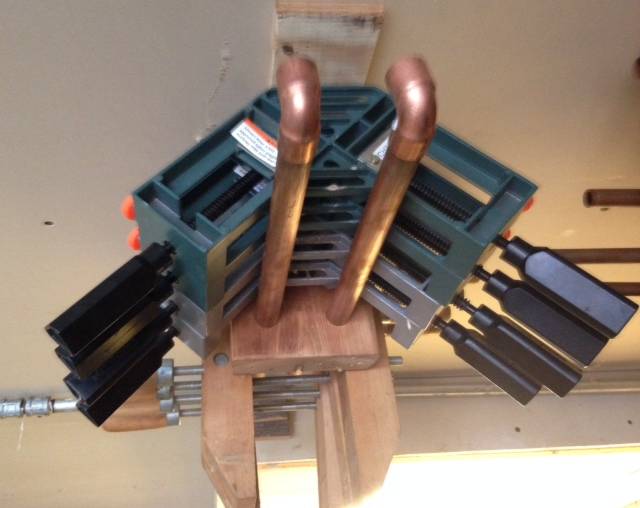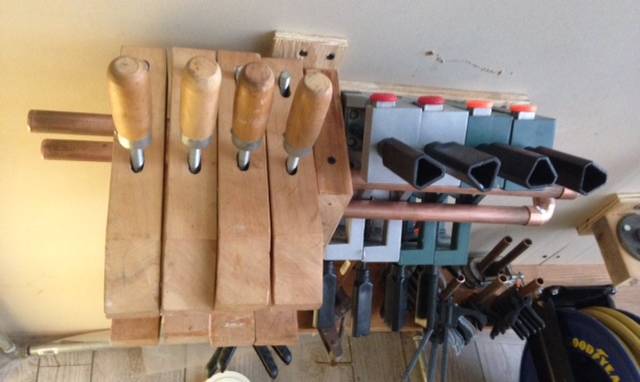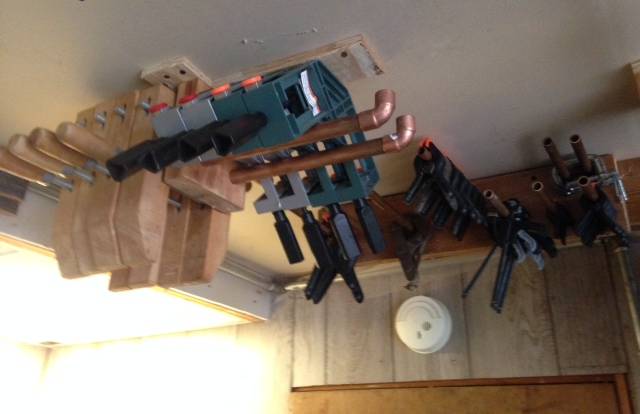 -- Greg Holden