Mobile Clamp Rack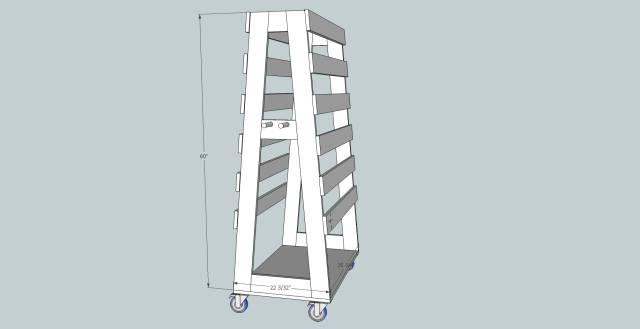 This is my submission to the 360 Clamp Storage Design contest.
I believe the best kind of clamp rack is a mobile one.
I don't always use my clamps in the same spot so it is nice to have them come to me.
This also cuts down on multiple trips to the "clamp storage spot" when doing large glue ups.
You can also add as many dowels on the side for smaller clamps as you want.
I decided to put a couple dowels only on one side so I could still push it into a corner.
This rack can easily hold f style, k body, or pipe clamps.
The incorporated angle makes it difficult for clamps to fall off on their own.