One Stop Clamp Spot (AKA: My Clamp Shrine)
I like to have all my clamps at arms reach from my assembly table. I decided that one compact wall system was the way to go as a cart took up too much floor space and didn't give me access to everything at once. The hardest part was layout. I took a 4′ × 8′ sheet of 3/4" plywood and just started laying out the most efficient and compact design. Here is what I wound up with: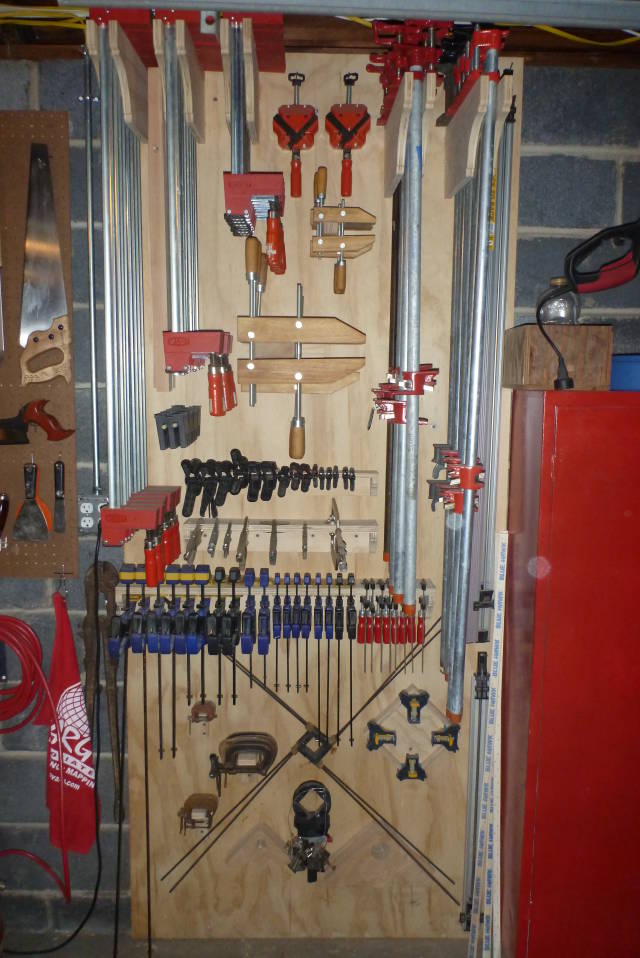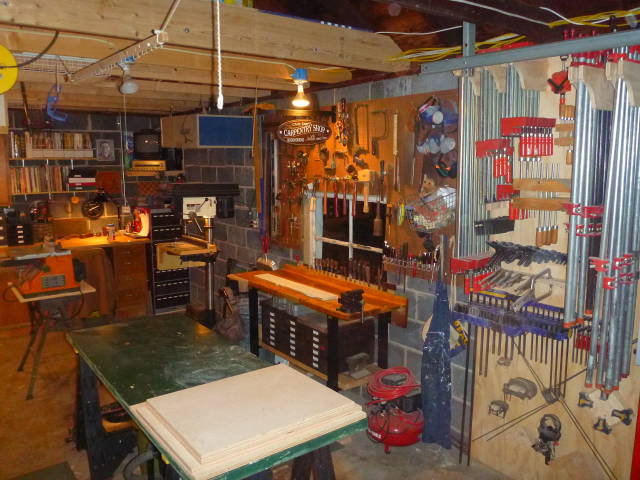 It holds:
24 Bessey K clamps (12"/24"/40")
16 pipe clamps (48"/60")
8 handscrew clamps (10"/6")
16 spring clamps
7 assorted vice grips
18 quick clamps (6"-36")
8 F-style clamps (6")
2 Bessey angle clamps
16 C clamps (2"-6")
2 Veritas 4-way speed clamps
4 corner spring clamps
1 band clamp
TOTAL: 122 Clamps!
But wait, there's more:
8 corner braces
4 clamping cauls
4 Bessey KP blocks
Assorted binder clips and other mini clamps
Details:
The Bessey & pipe clamp brackets are 7" high and 13.5" and 16" long respectively. They are screwed together using 2x stock and then screwed to the plywood panel.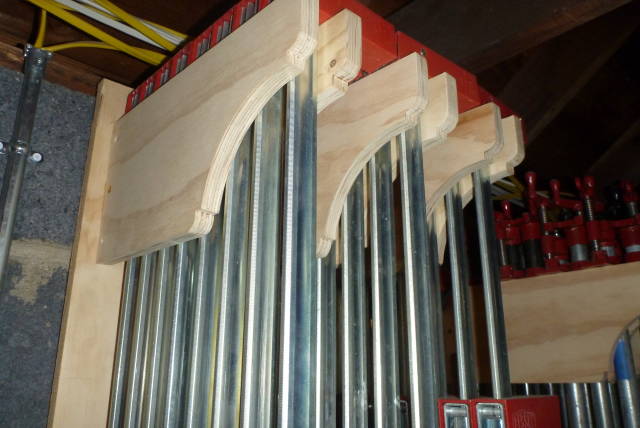 The vice grips, quick clamps, f-clamps and spring clamps are just on shelf-type fixtures.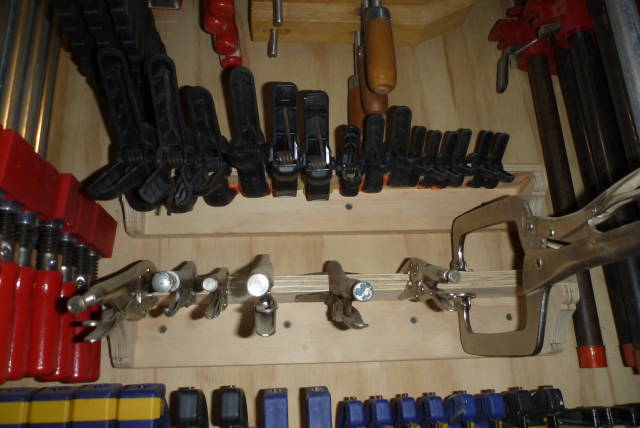 The handscrews, c clamps, 4-way speed clamps, cauls and most other things are just posts sized to their job.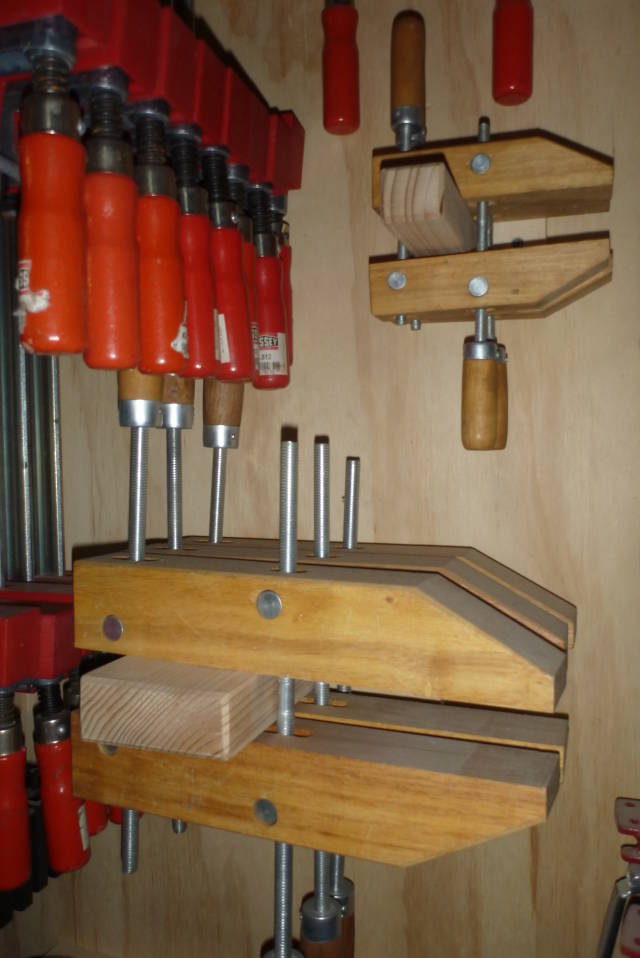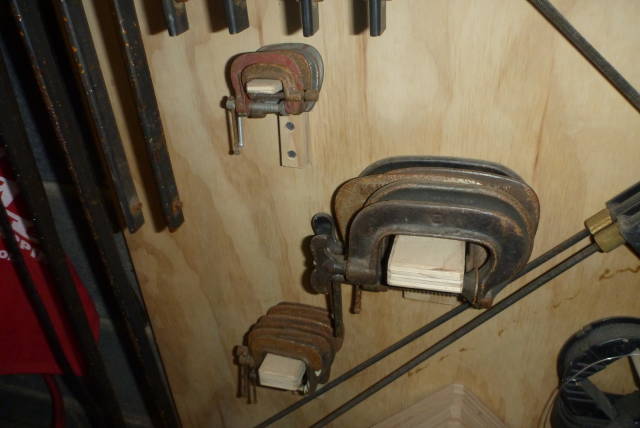 It ain't complicated but it works perfectly for me!