Mobile Clamp Storage
Here is my entry to the 360wwclampstorage contest. I started to build Stumpy Nubs' plan, but decided that it did not hold enough clamps, and I need it to be a mobile cart, as I have zero wall space. I made some substantial changes to Stumpy's plan, including making it two sided on a cart, and the "wings" are wider to handle more clamps on each tier. I included a box at the bottom for smaller clamps. The total number of hanging clamps is 67.
Here are some Sketchup screen captures: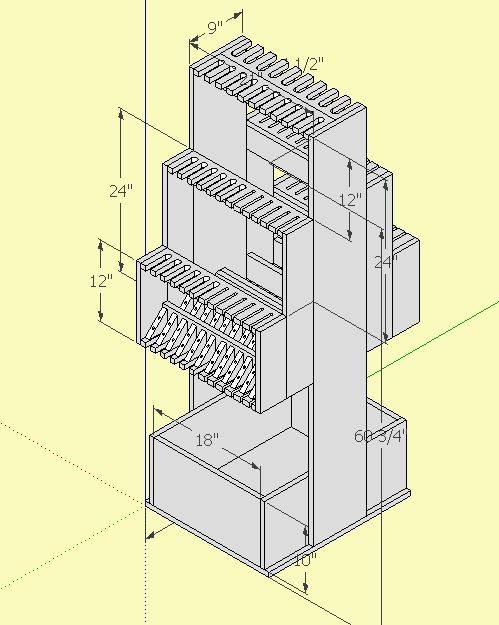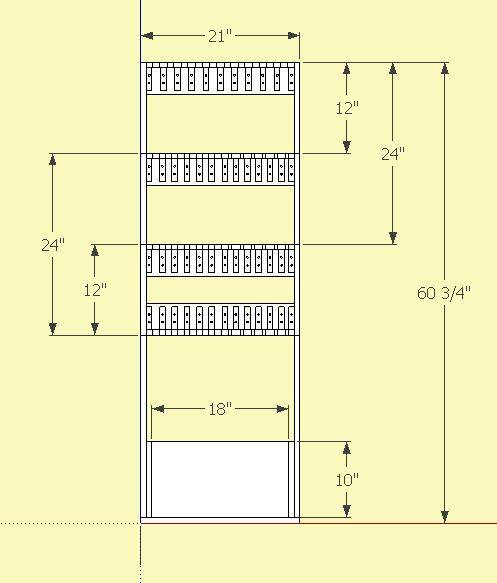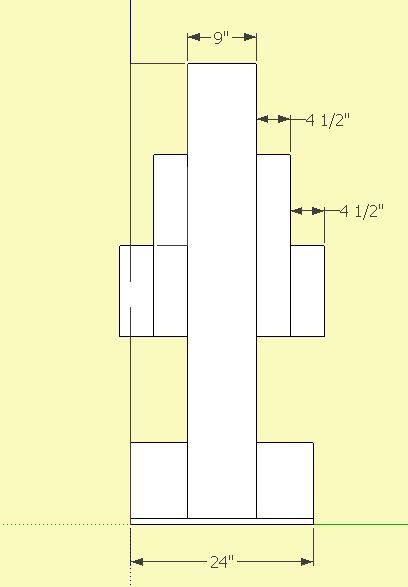 And some photos of the completed project (sans paint – I just completed it today):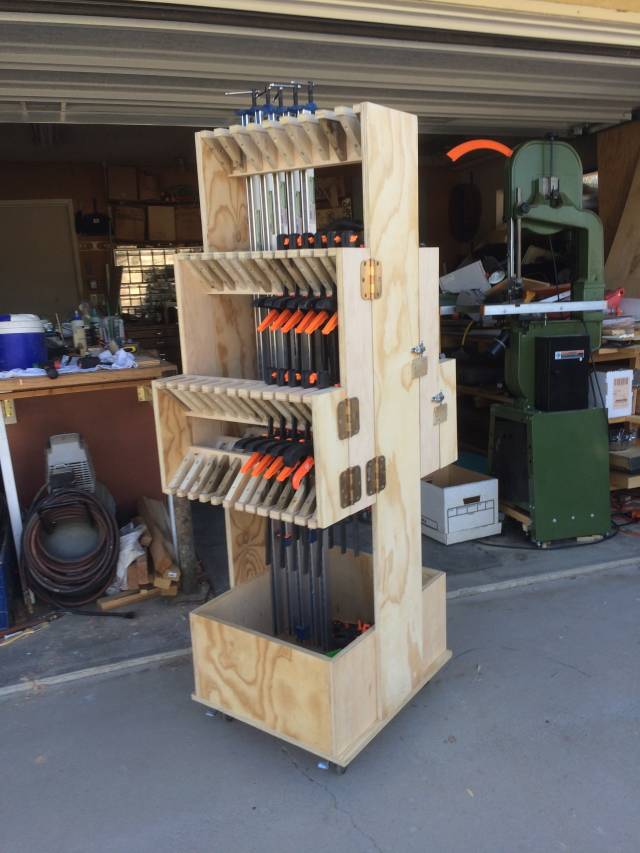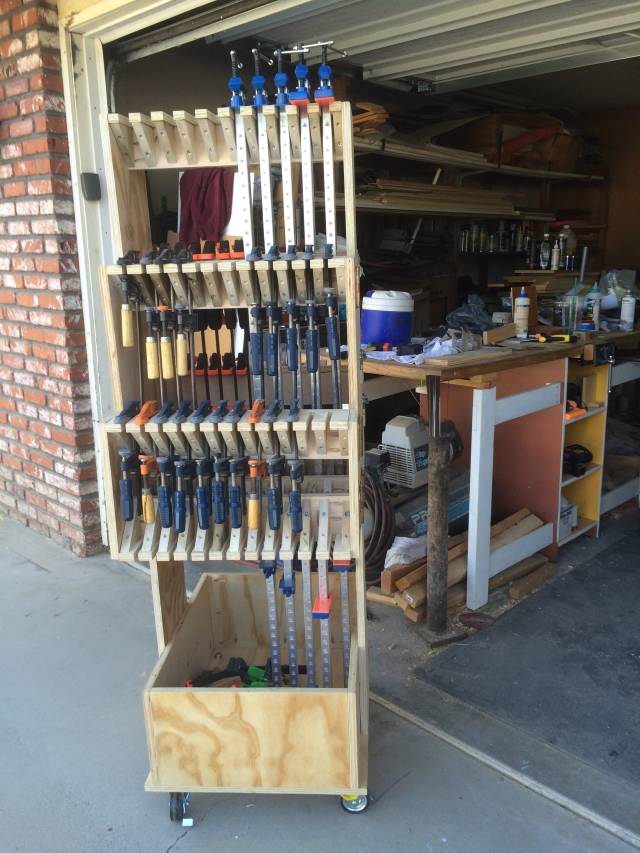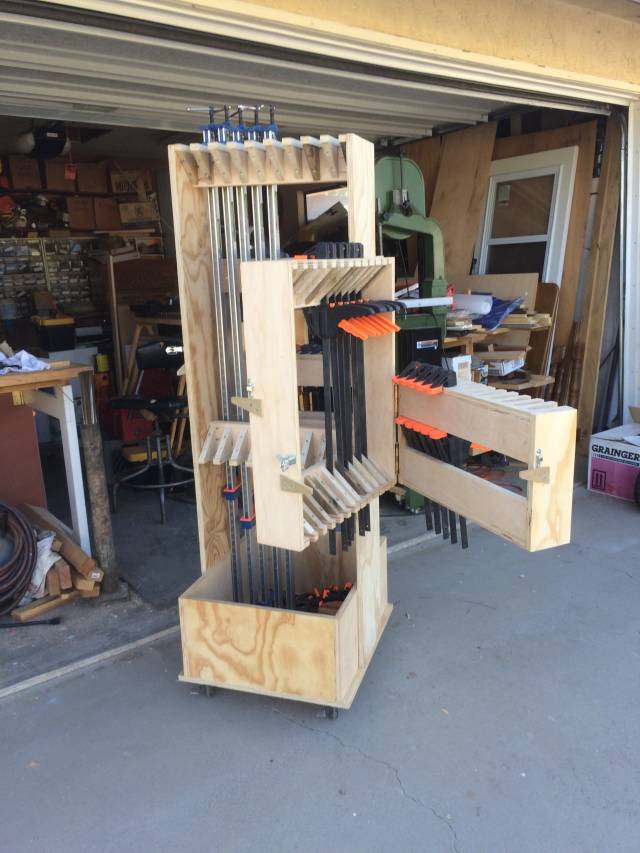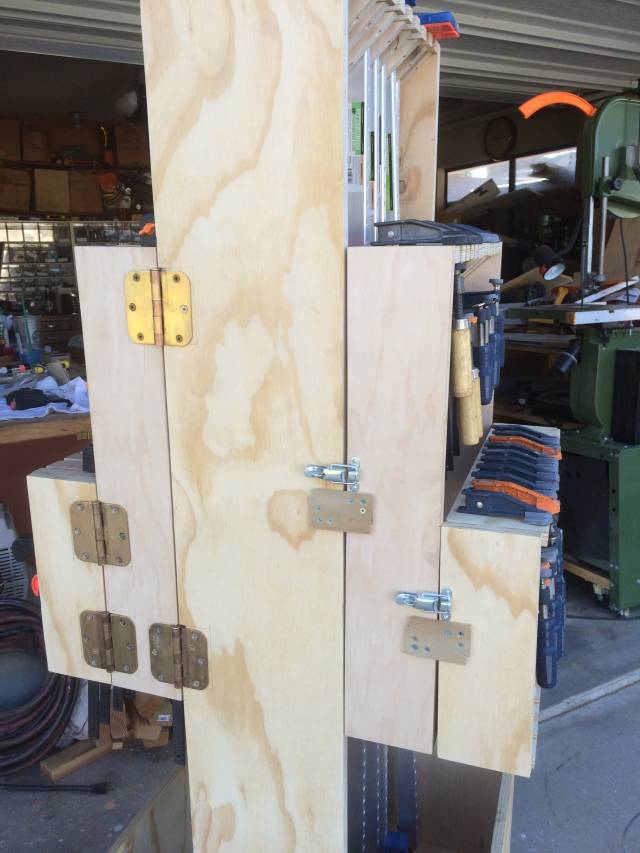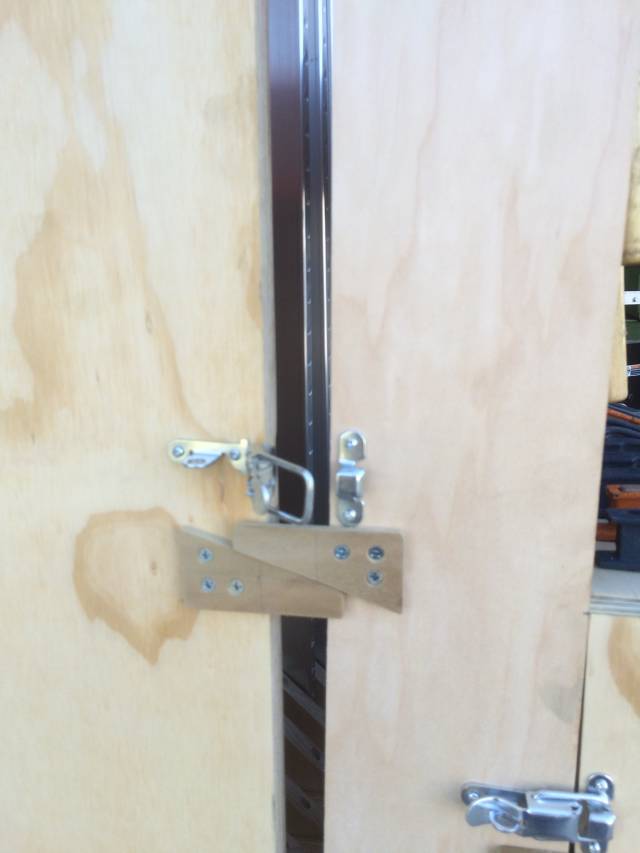 I hope this gives you guys (& gals) some inspiration. Except for the cabinet clamps and screws, this project used all reclaimed / scrap materials, so the cost was minimal.
-- I measured it twice, cut it twice, and it is still too short!