large torsion worktable #3: Table saw is in!
Am finally the table saw is in. I didn't know that the bracket the hold the motor off the back hangs down about 3/8" to far so the table isn't flush with the other tops so I'll have to cut a spacer so that not a problem. But coming along well.
I am still waiting on the new fence and need to decide if I am going to put in the miter slot for the router.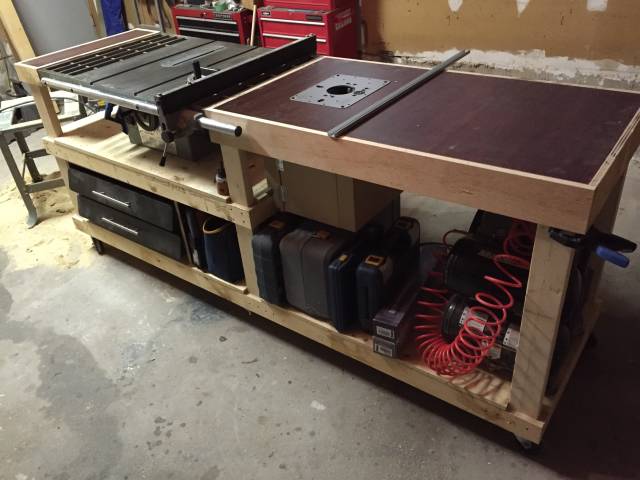 -- If you dont like what you can buy, build it.
View all parts of large torsion worktable »