Fusion Marquetry: "Majesty"
A year ago, I did a commissioned piece of Fine Art Wood Marquetry with my colleague Spider Johnson. In researching how others have depicted the sky in wood, I came across the French FUSION technique which is infinitely more "painterly" than traditional marquetry. We were SO excited about this process, and did a lot of testing as we explored the method with the little information we had, using different veneers and burls to learn how the different species behaved with this method. I had previously posted a pic of the final, but will now show some of the steps in producing the FUSION technique. (This is my first time posting a blog, and I'm not quite sure if it will allow me to add captions, but I will try!)
We began testing the process with different veneers before beginning the actual piece. In fusion, you overlay the edges of the veneers, and then scrape and sand them away to soften them, almost to a transparent edge. Some species worked, others not so well. When we tried burls (which was what we used almost exclusively in the sky portion), we found that those with a very small, tight pattern- such as Amboyna – tended to break easily and was difficult to soften. For this reason, we used those burls on the bottom layer and put the softer veneers on the top. Here are a few shots of the tests: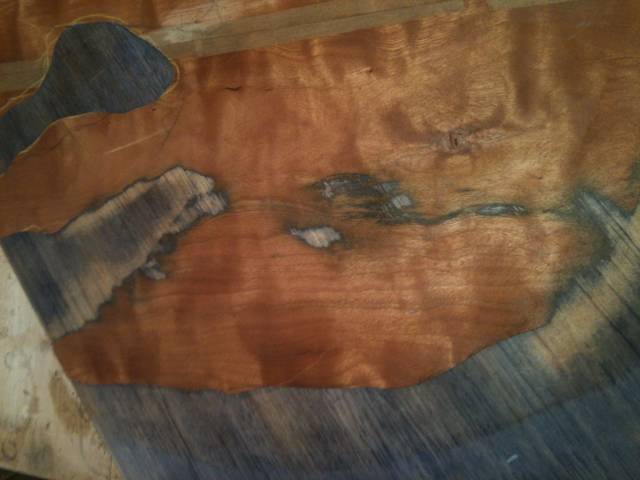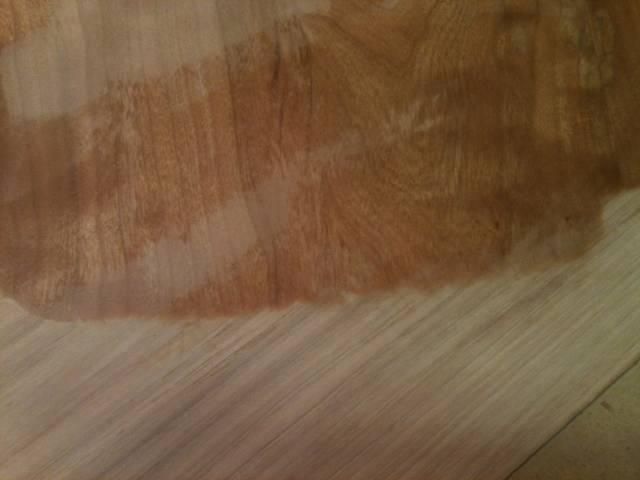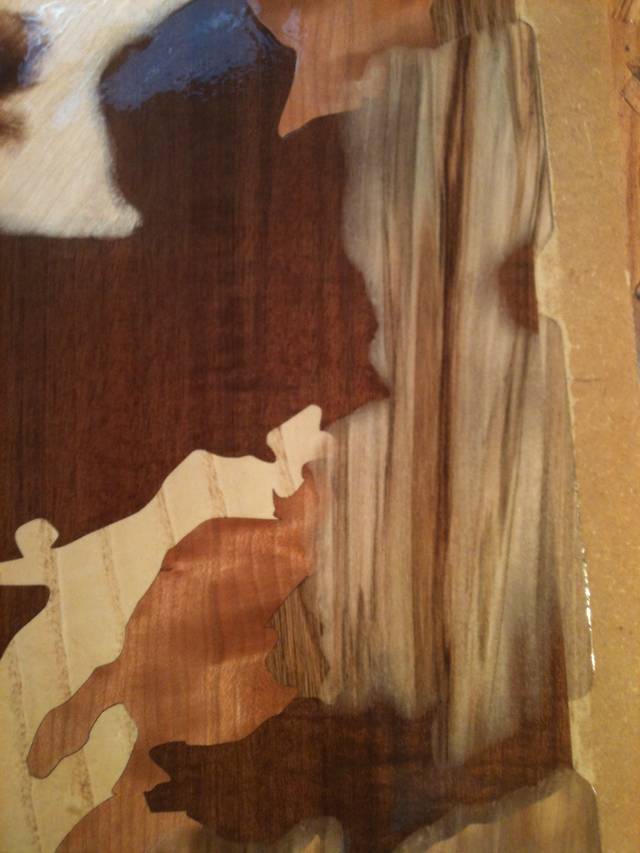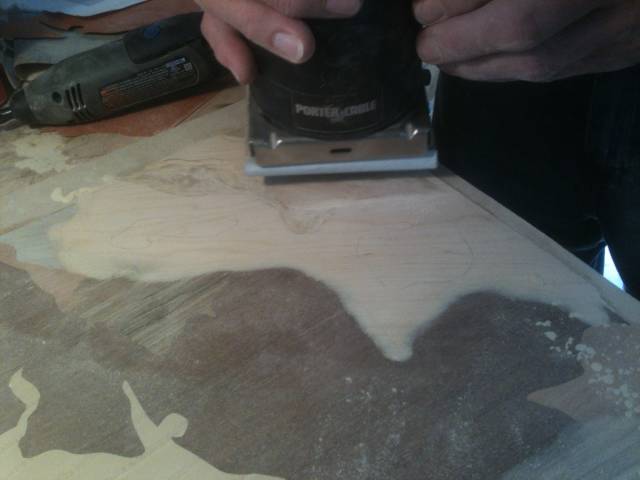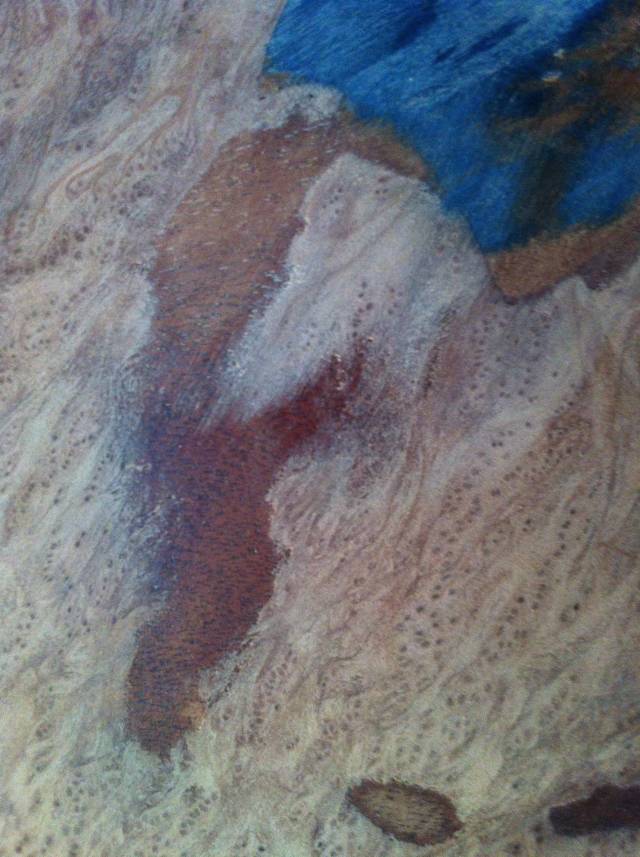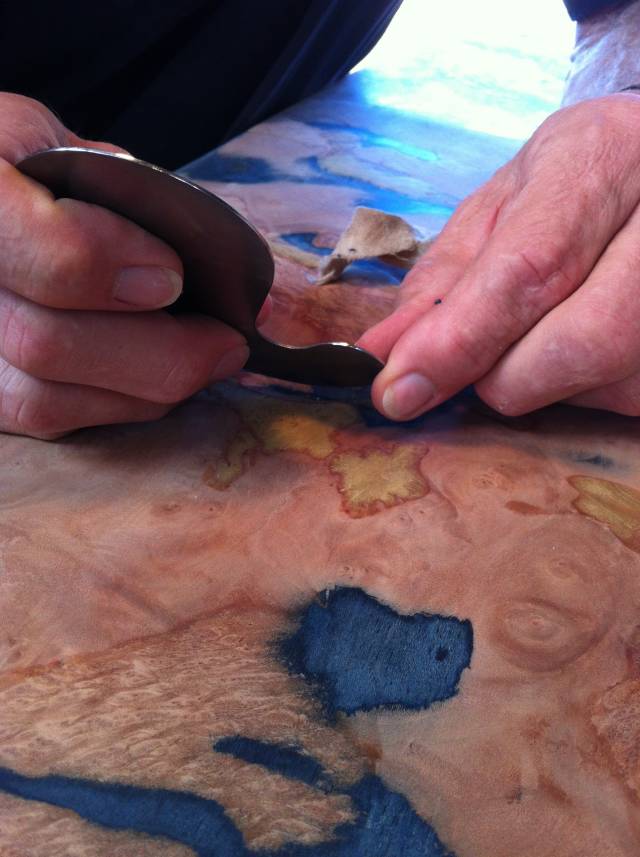 As you all know, the "Moment Of Truth" comes when the lacquer is sprayed on and the wood instantly comes alive right before your eyes! (I will try to upload a video of this moment captured)
Here are two sections of the sky after the lacquer has been applied…just incredible!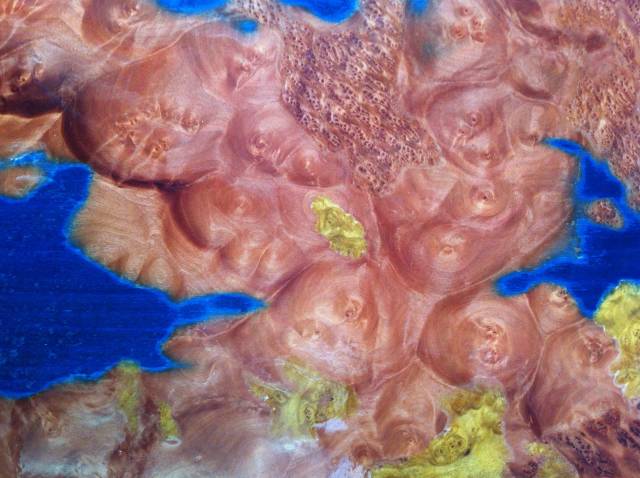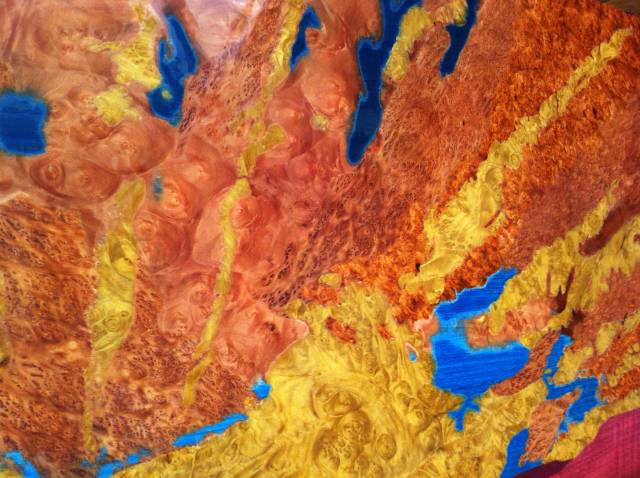 Next, we built the frame, and added marquetry in the corners of some of the critters you might see in that landscape- Cayote, Rattlesnake, Hawk, and a Roadrunner.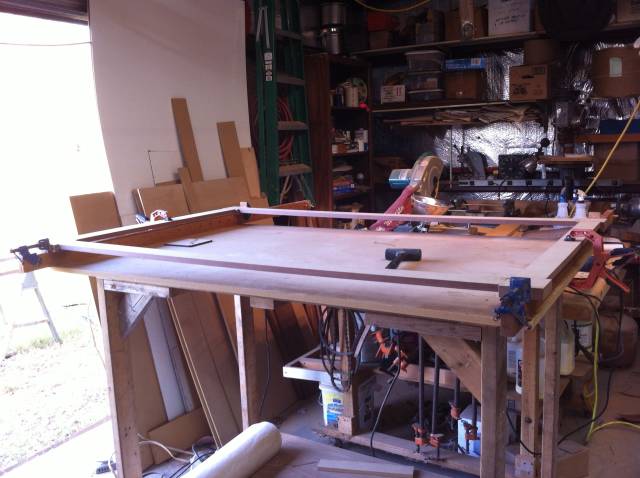 The final step was to make a name plate for the front. (Marquetry, of course!) Spider attaching it here…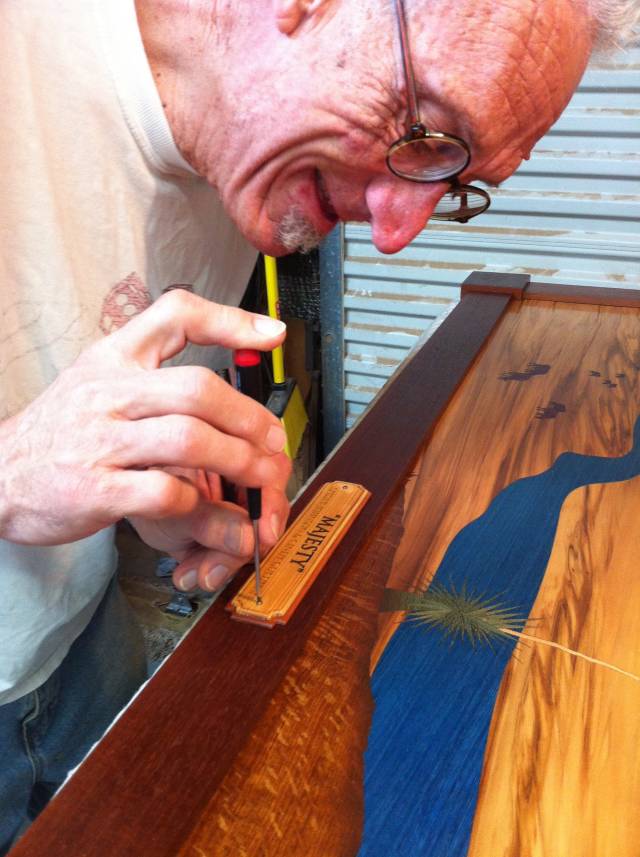 And, the finished piece…!
-- Amor Vincit Omnia