My Workbench – My Best Workshop Buddy
I do a lot of different kind of woodworking and general craziness in my shop/garage. So I needed a bench that did a lot. I built mine starting with a torsion box frame for all 3 levels. The table is 27"x 96" long with another 34" drop leaf. The table saw finally has a working real fence that will rip to 52". Also the fence works with the router lift built into the table. There is dust collection built in to it's the router and table saw and it all rides on 6 heavy duty casters. It took a few weeks to get right but I am very happy with the outcome.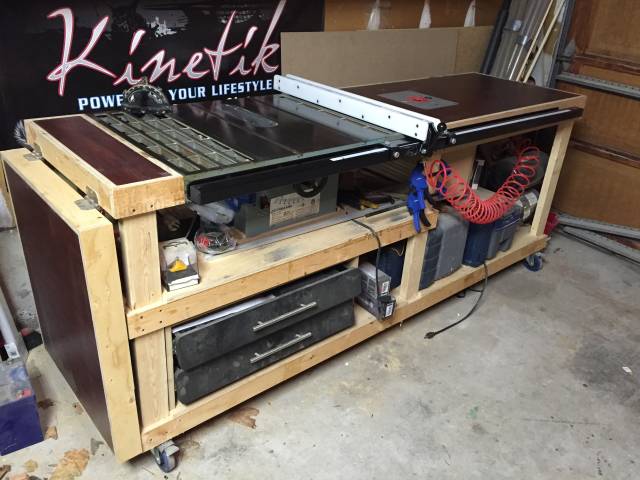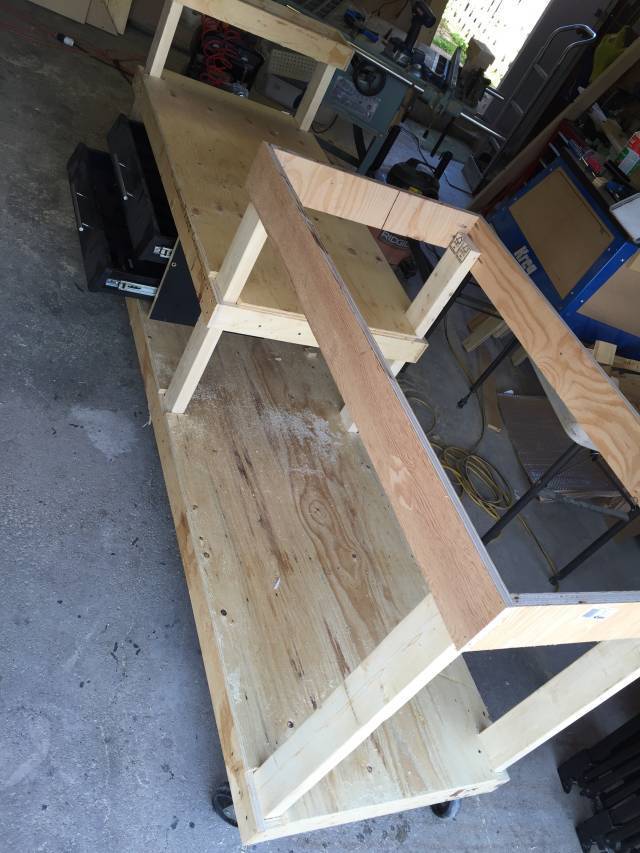 There are a few changes I will be making. The 3 largest will be a 10" circle cut into the leaf for free hand jigsaw with a garbage can under it. The other will be the addition of another leaf for a chop saw. The third is yes another leaf of some kind for an outfeed from the table saw.
Oh and one quick edit, this bench was primarily made from wood I had around from previous product. The only parts I bought was the router lift, the new saw fence and the casters.
-- If you dont like what you can buy, build it.