New Second Hand Tools
It is safe to say I was like a kid in a sweetshop when a friend offered to let me have a look at some of the tools she was giving away.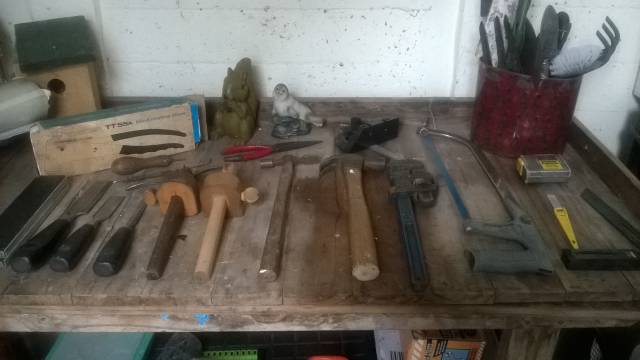 They might not be brand spanking new but it all goes with my mend and make do outlook and I am highly appreciative of it ? this is one happy bunny ?
-- ?