Mother's Day Project
I decided rather than going out and buying my mother a gift I would have a go at making her one instead. It also meant I finally got the chance to try out some of the wood carving skills I've been learning about.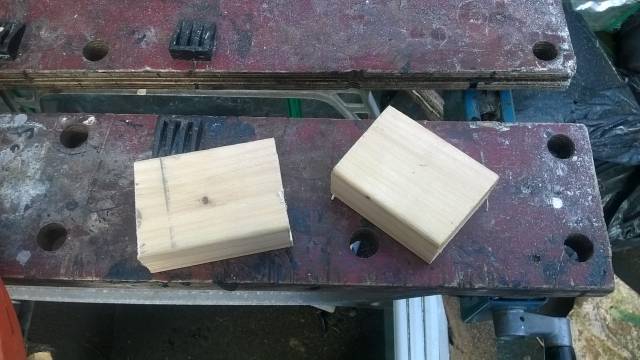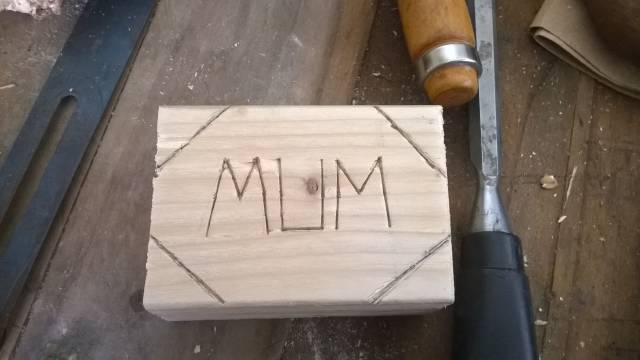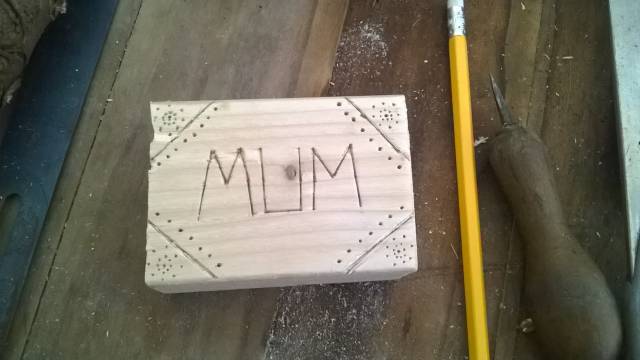 I know it's only simple but I feel like I've made good progress considering this is my first attempt at carving and I'm quite pleased with how it turned out.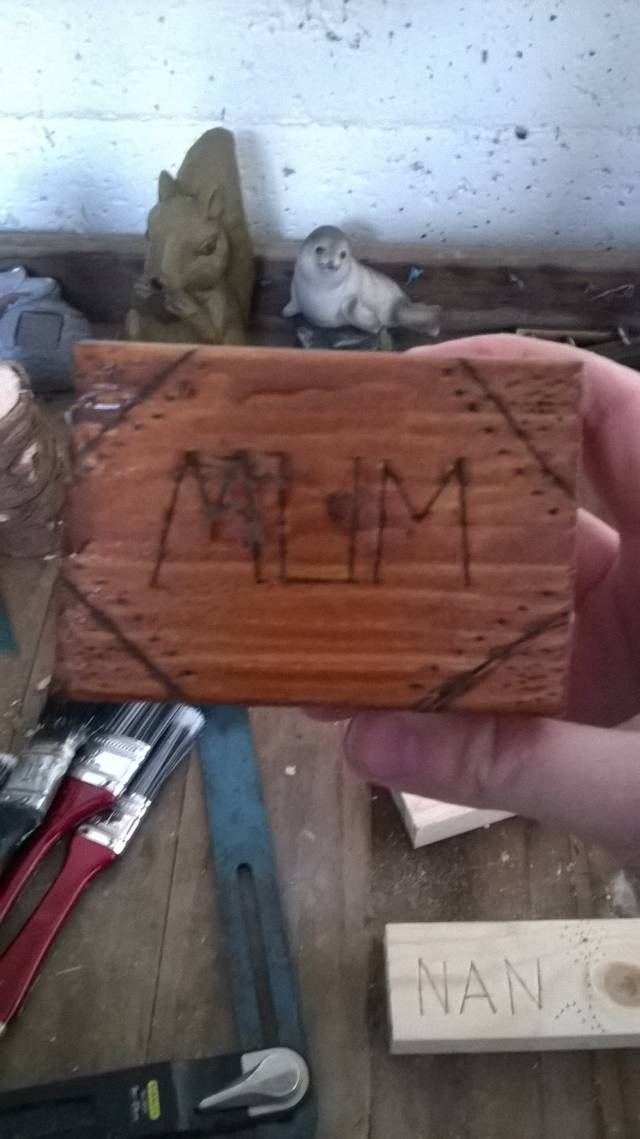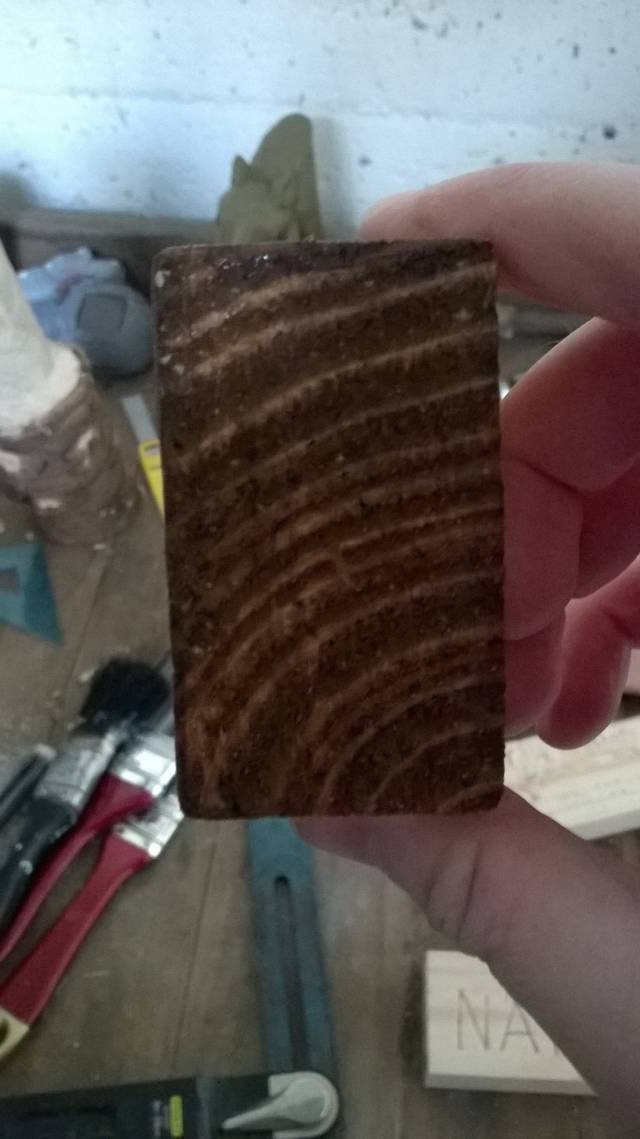 It's been coated in wood stain and left to dry. In the morning I intend to paint it and give it a rustic look.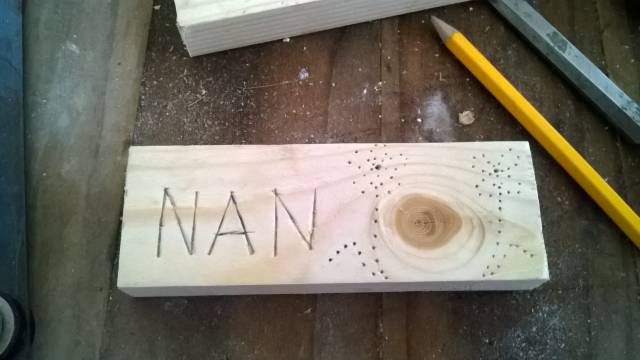 While I've been waiting for the wood stain to dry on my first piece I've made good headway on the second. Hopefully tomorrow both pieces will be completed.
-- ?