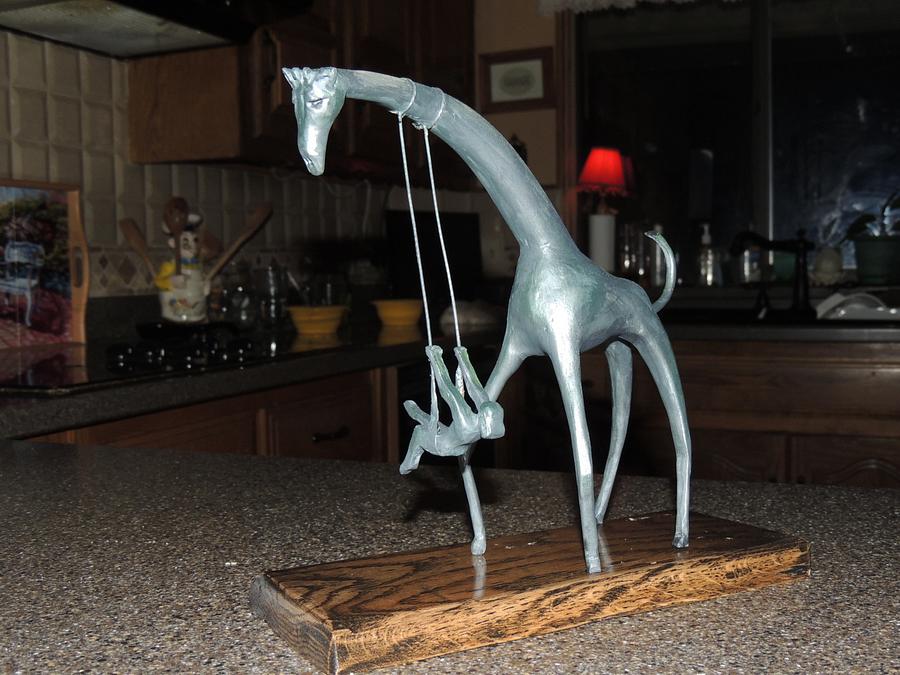 Giraffe Swing
About 35 years ago we took my nephew and niece to the Dallas Zoo. My wife loves Giraffes and the other day she said "Why don't you make me a copy of that Sculpture. Well that was a challenge but today I finally finish this project.
Was fun since I used scrap wood that was laying around.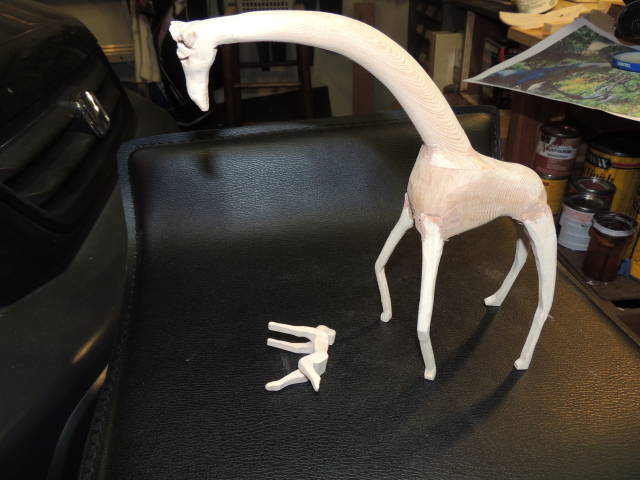 Here is the old picture that served me as a model.