One of our favourite activities is family art and craft time. We needed a central and accessible place for all our brushes, markers, glue gun, craft materials etc. Here is what I came up with:
1. Ply cut out and glued in place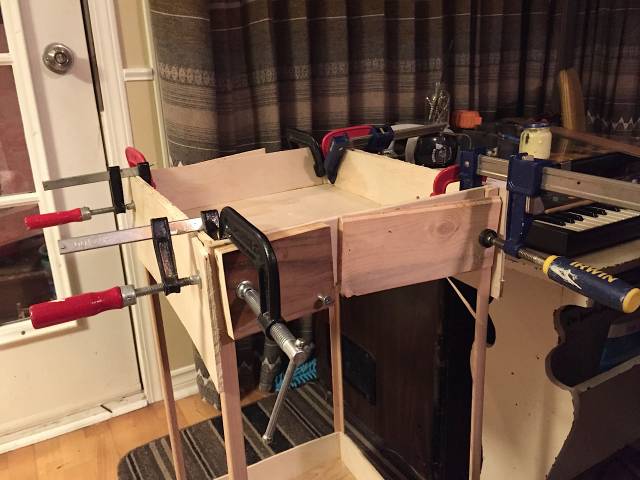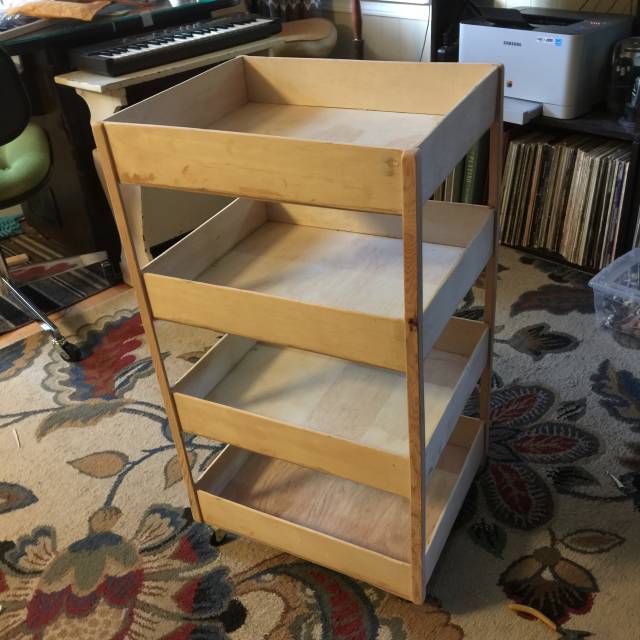 2. To give a distressed / shabby-vintage look, I first stained it red, sanded and stained teak, painted moss green, then sanded again. For finish I used teak oil, sanded again when dried and finally with natural shellac. We needed it to match our teak hutch.