I made a simple bench, with a place for storage bins, nothing fancy just practical. Its 6ft long, and made of 2 2×12×8ft long boards. I started by ripping the boards in half.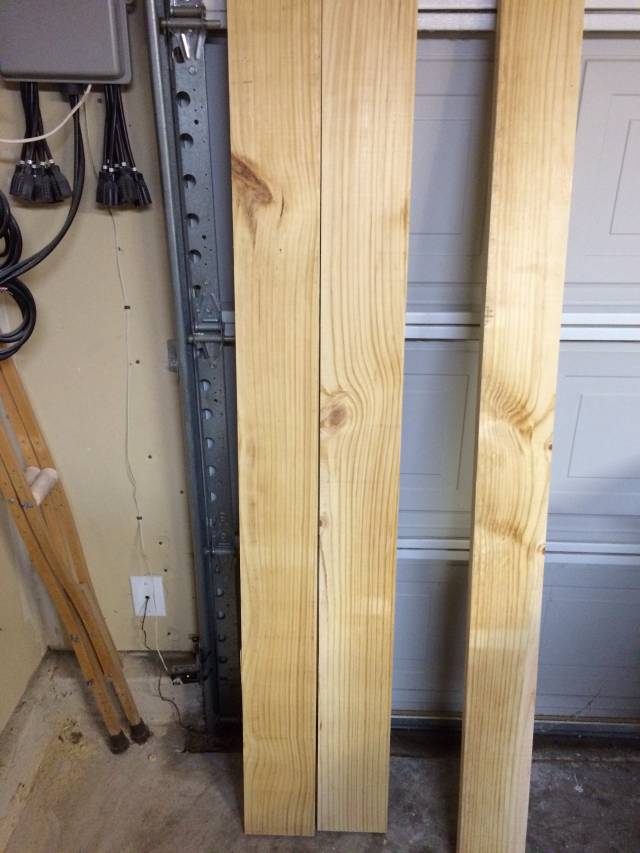 This gave me my main pieces the top. I then took the left over and started cutting the legs into a 1.5×2 pieces.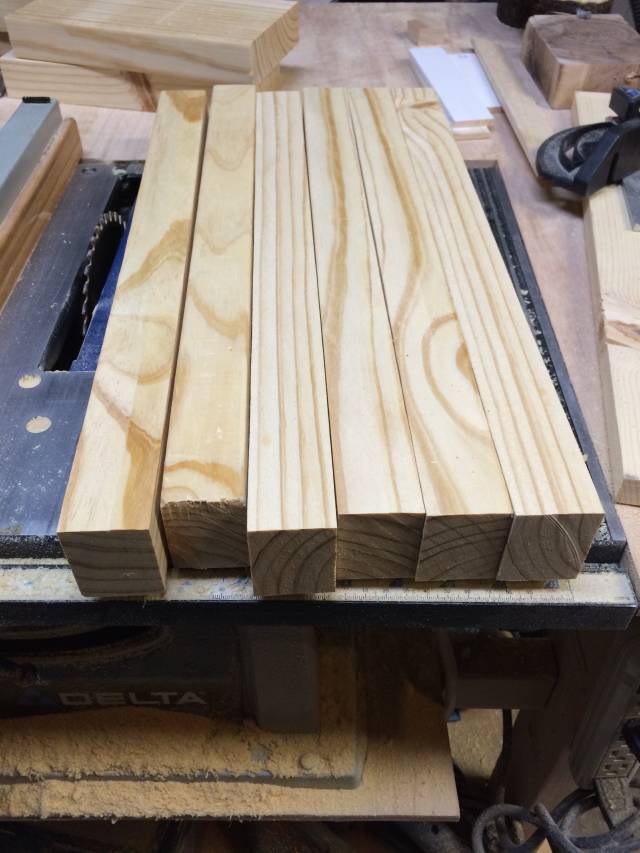 I made some pocket holes and started making the lower frames.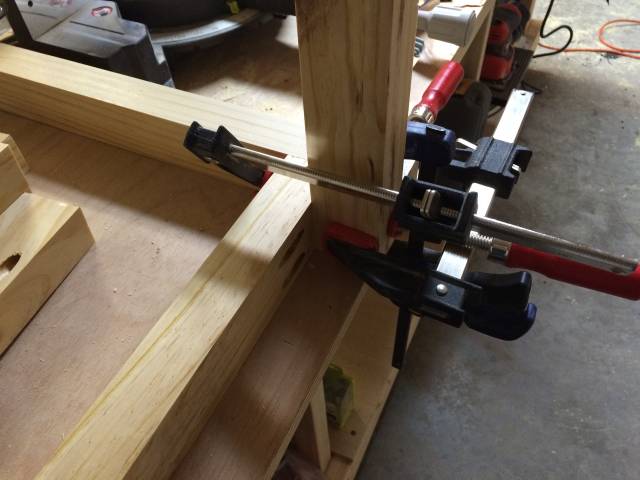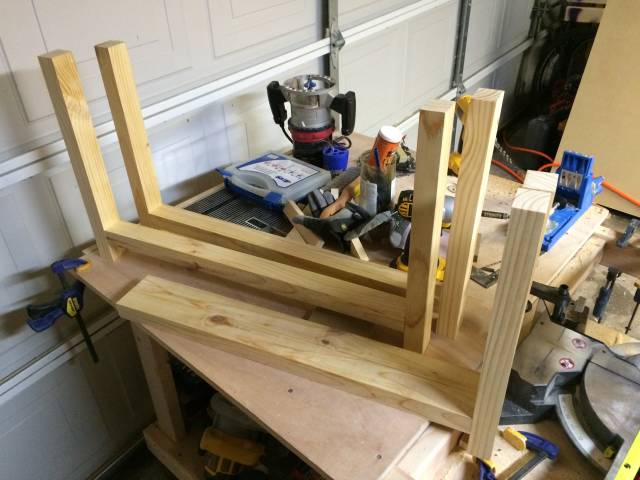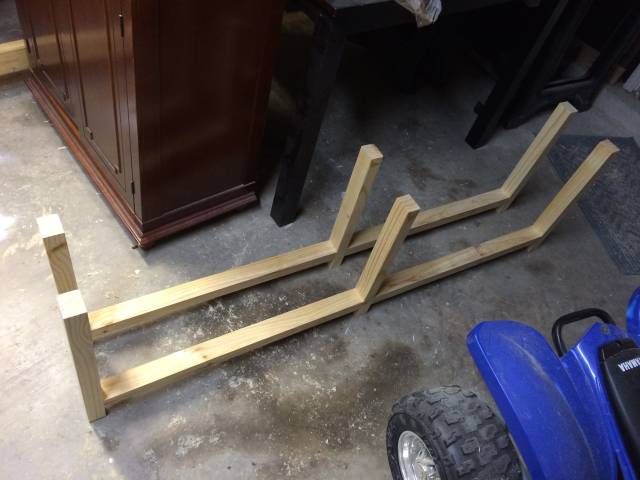 Once i had the 2 frames i had to make the center braces, again pocket holes were used.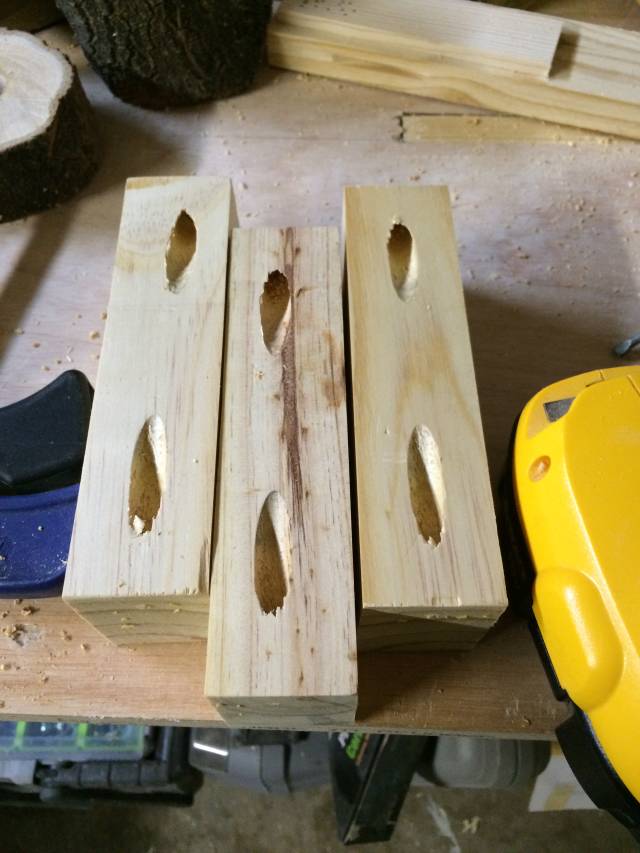 I then clamped on the top pieces, i wanted to make it sturdy, so used more 1.5×2 strips to connect everything.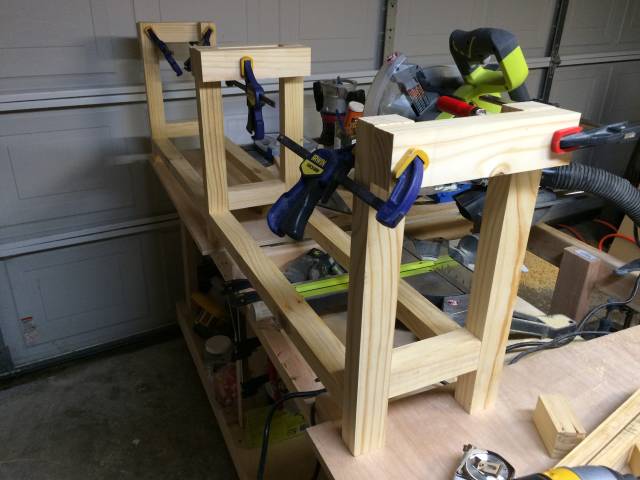 I had to leave it like that for a week as i went on vacation, well i got back at it today, finished the sanding, and ended up with this.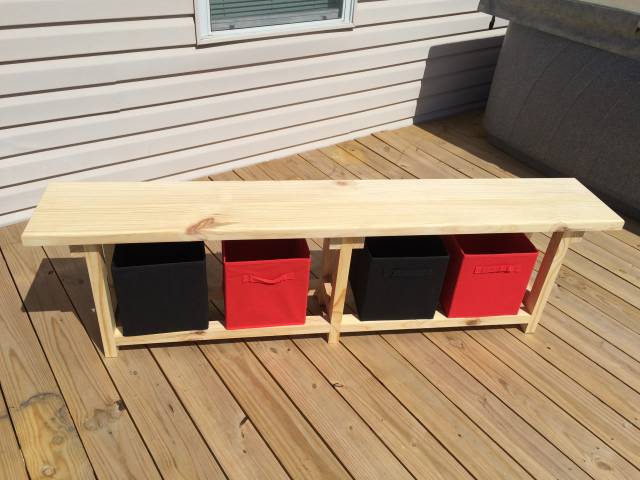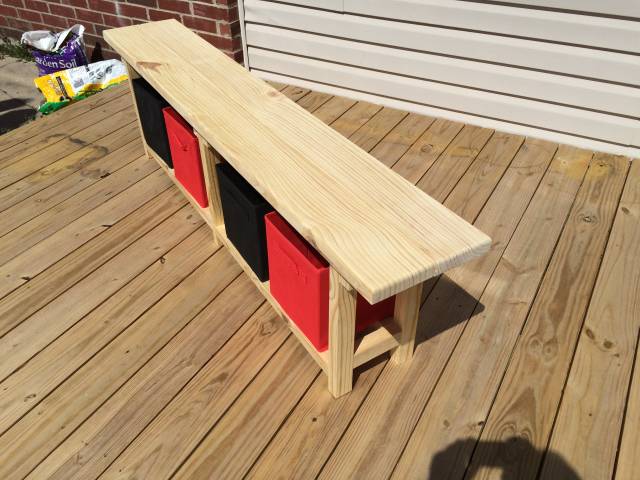 Dont know if you can tell but i rounded over the outsides edges, so they wont hurt your legs as you sit.