I always enjoy posting my boys or Scout projects more than anything I build. Probably because my wife or I actually take pictures of their endeavors more than the things I tackle.
It took two Sun afternoons and about 2 1/2 pallet parts to complete. I donated some maple for the skis, resawn thin enough to bend for the ski lamination.
Th actual Klondike campout weekend was a brutal one for the boys. I was not there because of a shoulder injury so I could not share in the frozen ……..uh….everything. But they all came out of it with a little more appreciation for proper cold weather camping prep and the importance of staying dry. Lots of frozen boots, jackets, clothes, sleeping bags, etc.
The ski lamination with some West Systems epoxy.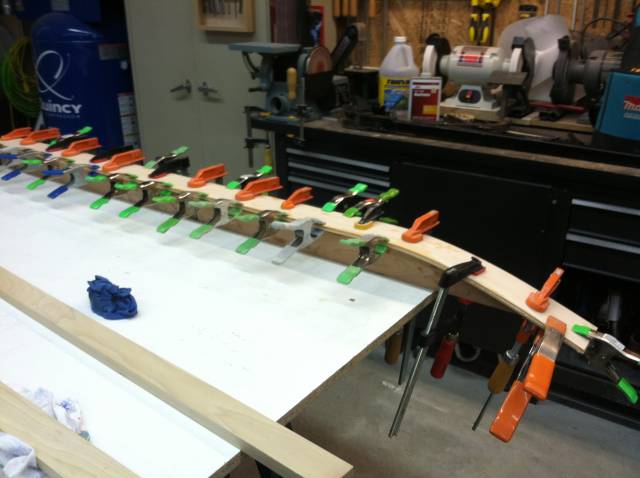 Frame construction.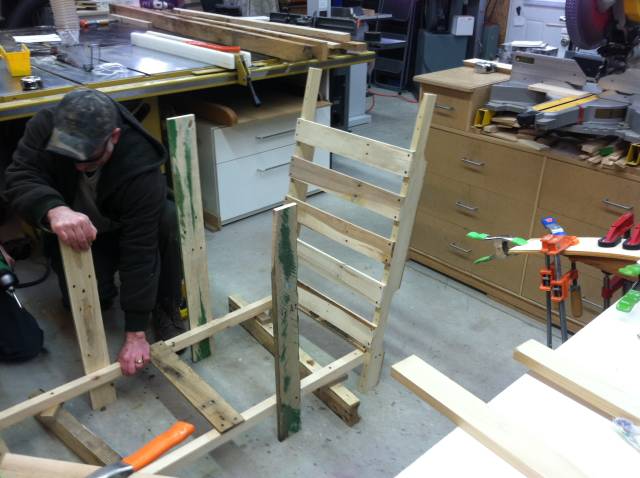 Getting close to mounting the skis.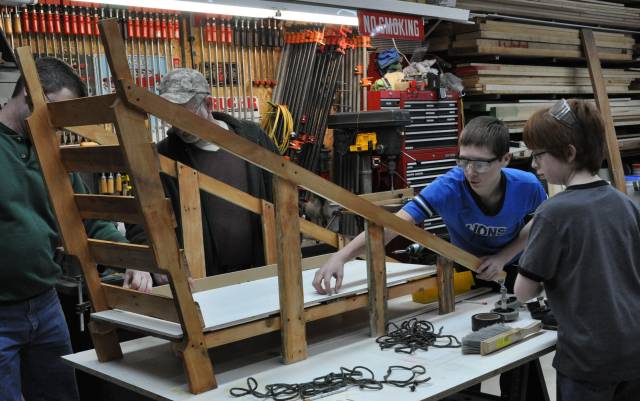 Massaging the skis for a smooth glide……..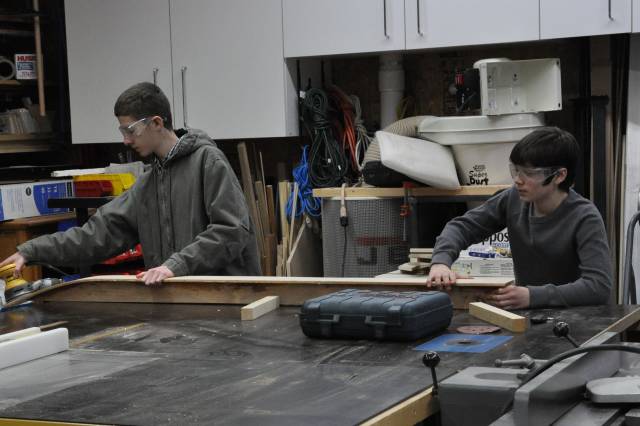 Pretty much wrapped up at this point. Notice the wheels on the back support in case of no snow. Ha..there was plenty of that white stuff…….
Also a big thanks to Mr. Zobl for helping out.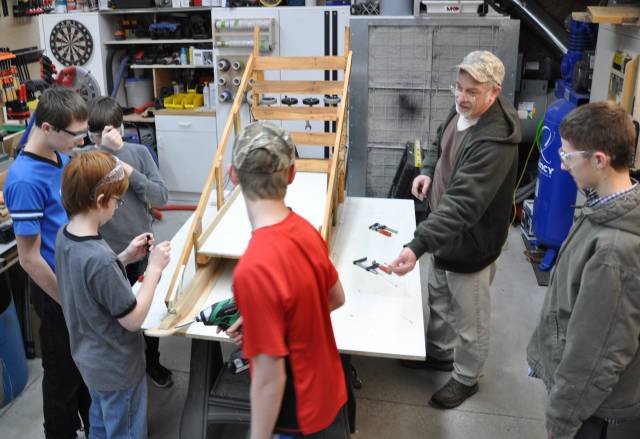 Involve your kids and grandkids. They'll love you for it!