Birthday Bowl
I usually wait till a project is all done and then post the pictures . This time I,m going to post them as I go along .Day 1 – First I took a pc of oak 3" thick and cut it to 11″ × 11″. Then I cut it into an octagon , the key to this project is to have the same width on all 8 sides. And to have the same dimension from across each section.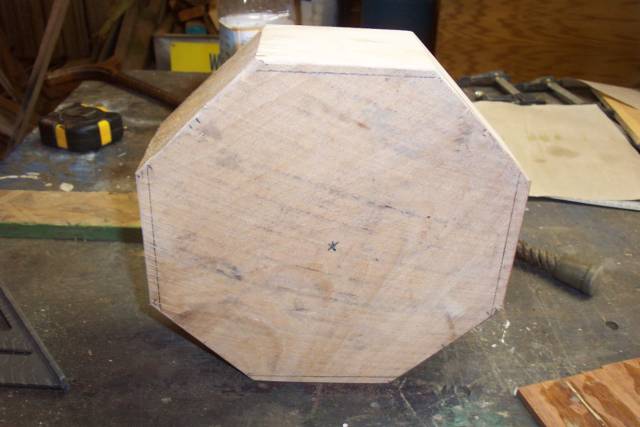 Next step was to take Cheery strips 3/8″ × 3/4" and glue 4 of them together . I did 4 at a time .I sandwiched them between 2 pcs of plywood with teflon sheets to keep the glue off the clamps.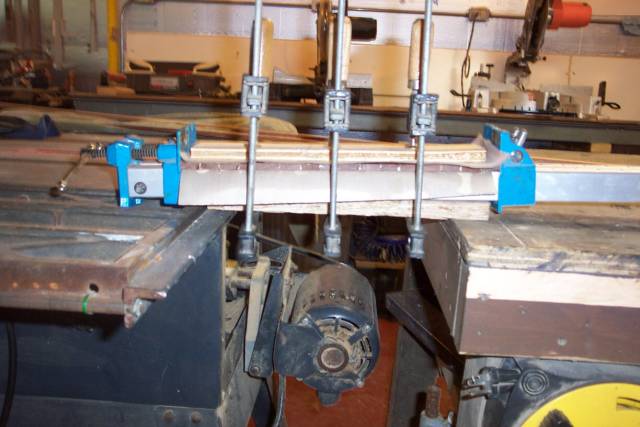 Day 2 – glued 4 more Cheery strips together.
Day 3 – glued 2 Cheery blocks to the oak base.It is very important to center the cheery block on the flat area of the oak base.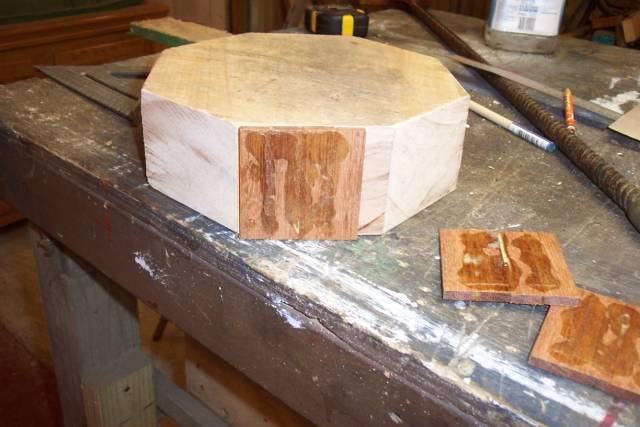 Day 4 – glued 2 more cheery blocks on.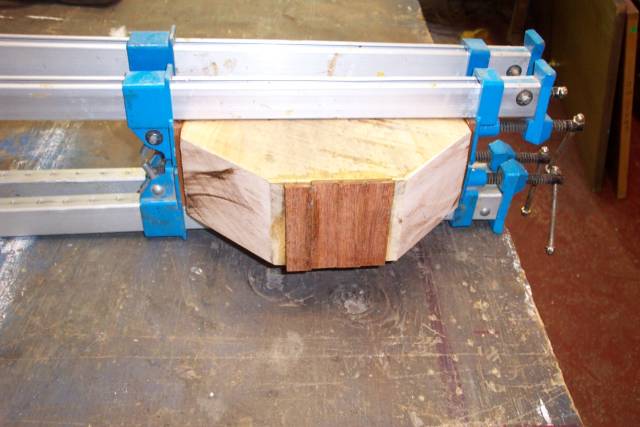 Day 5 – glued 2 more cheery blocks on.
-- Wheaties