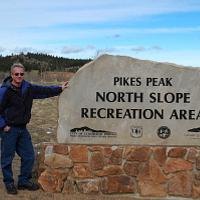 kdc68
posted
over 7 years ago
Outfeed Table/Workbench With Storage
Advertisement
Advertisement
Outfeed Table/Workbench With Storage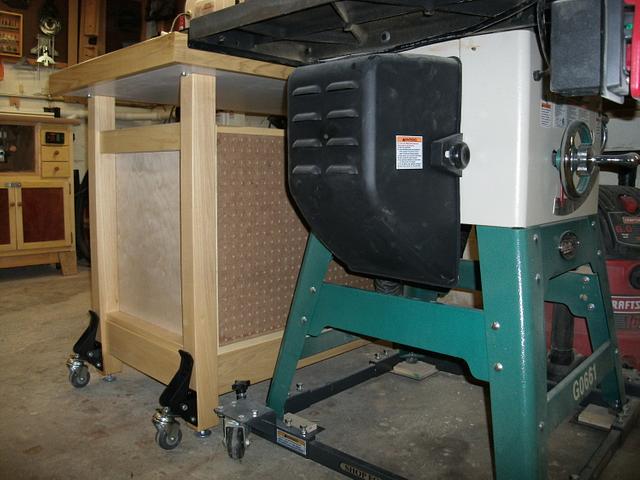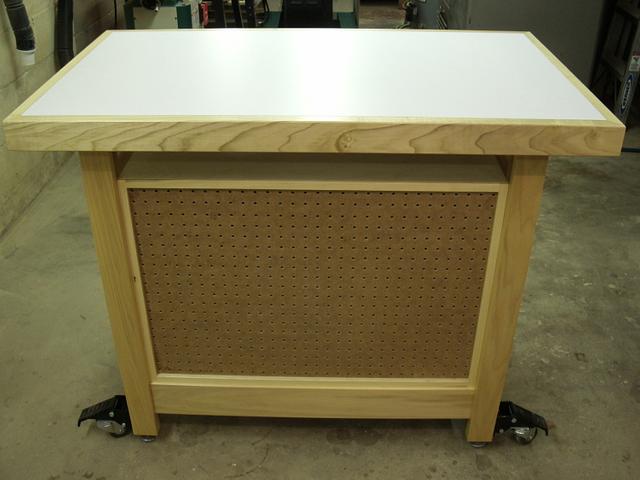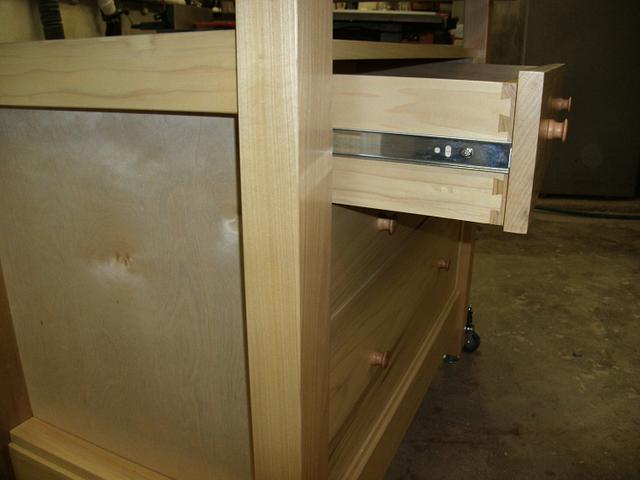 Advertisement
Advertisement
Taking features that I liked from workbenches I've seen, I incorporated them into an outfeed table. Plenty of storage with the three drawers and the open space below the top. Having that open space, I have the option of sometime replacing the laminate top for a solid wood top and would have clearance for bench dogs and bench vices. I added additional storage by incorporating 1/4 Pegboard in the back. There is ample room between the table saw and outfeed table. I thought this would be perfect for hanging things out of the way, yet accessible when I need something. The height of this outfeed table is about 7/16" lower than the tablesaw, so no miter slots were needed. I have been using it this way for quite some time and have no issues with height difference. The finish is my concoction of satin wipe on poly.
v
In the photo below are the legs getting their mortises tuned at the bench. The mortises were roughed out at the drill press using a forstner bit drilling overlapping holes removing most of the waste. Chisel work at the bench took care of the rest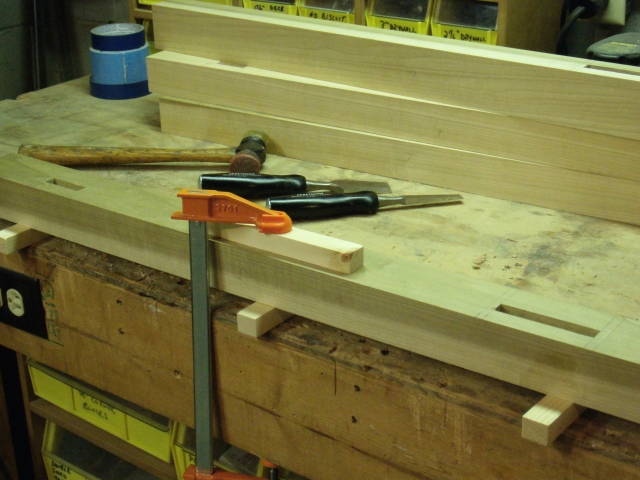 v
In the photo below are the rails getting their tenons cut. Dado blade set up at the table saw with an Osborne miter gage and fence with a stop block. Each tenon was cut slightly oversized (fat) and fitted individually to their corresponding mortise using a shoulder plane.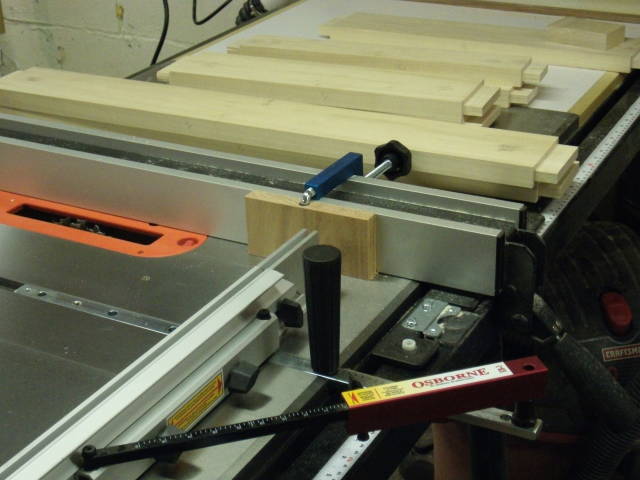 v
In the photo below is the top in progress. Three layers of 3/4" MDF with HPL laminated to both faces. The router set up in the photo is a flush trim bit. Next pass with the router I used a chamfer bit and slightly eased the laminate edge before applying the poplar edging.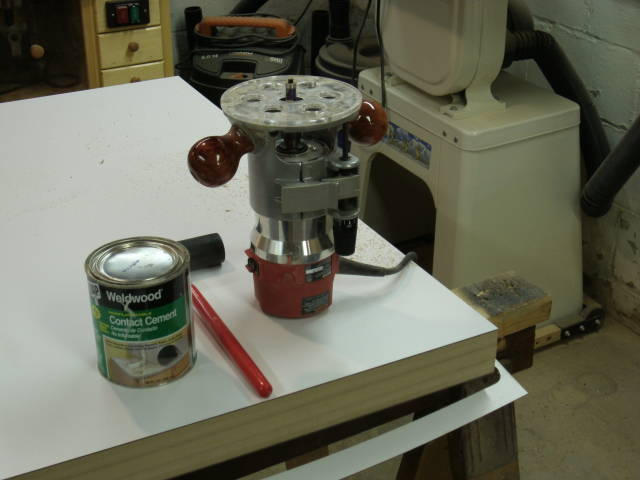 v
In the photo below is a dry fit of the cabinet case without the cabinet top (for this photo). Double back panel, one 1/2" MDF and one 1/4" pegboard. I have 3/8" between the two to allow clearance for the pegboards hooks. I chose to do a double back using the 1/2 MDF for rigidity.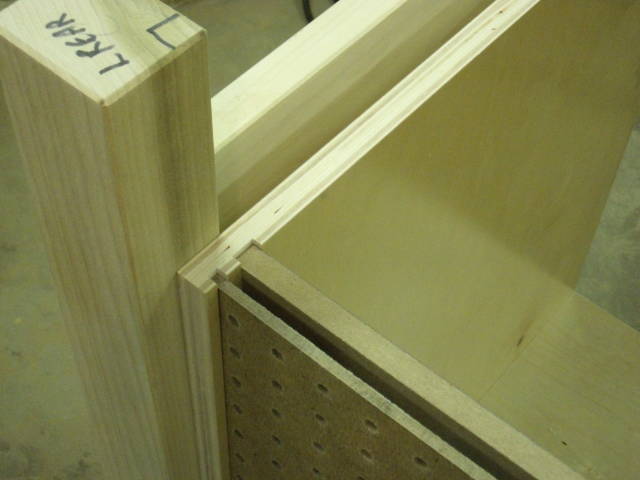 v
In the photo below is the completed dry fit of the inset drawers with applied (or false) fronts. The three drawers are recessed 1/4" from the front edge of the cabinet case. Doing the dry fit, I used shims to keep an even 3/32" reveal around the perimeter and in between the drawers.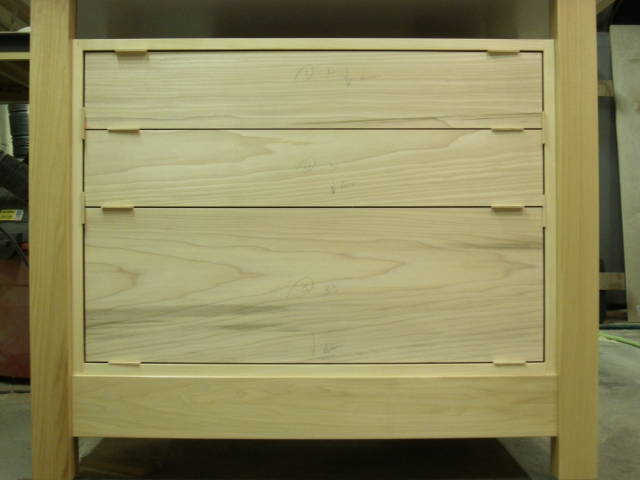 v
Materials
8/4, 6/4, and 4/4 poplar
3/4 Prefinished birch plywood
1/2 and 3/4 MDF
1/4 Pegboard
White HPL (High Pressure Laminate)
Birch Shaker Style Knobs
100 lb. Full Extension Drawer Slides
Heavy Duty Levelers from Rockler's
Work Bench Castors from Peachtree Woodworking
Figure 8 fasteners
Measure "at least" twice and cut once