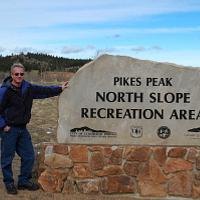 kdc68
posted
over 7 years ago
Basket Weave Cutting Boards
Advertisement
Advertisement
Basket Weave Cutting Boards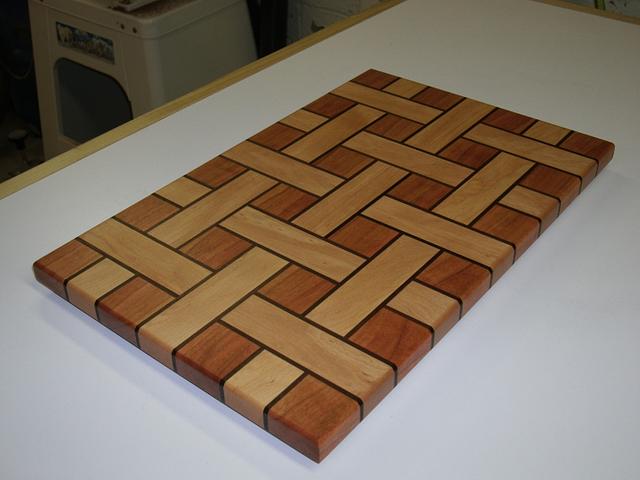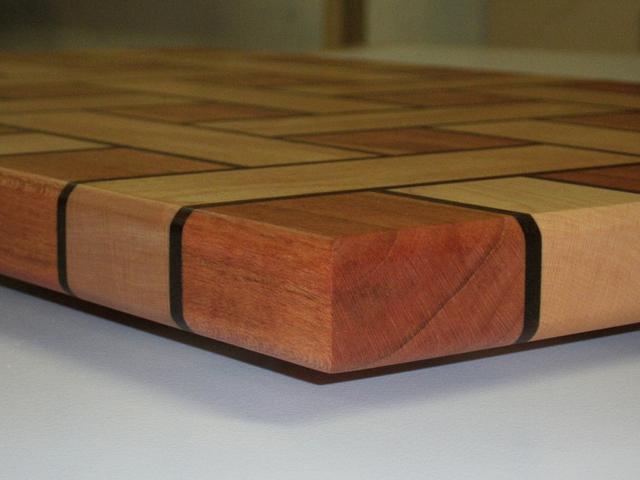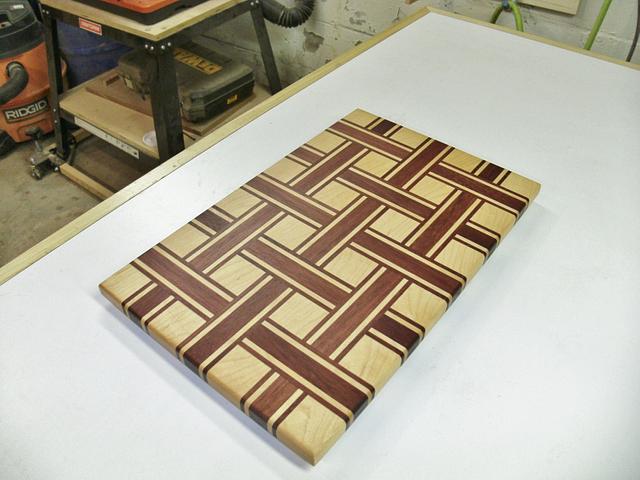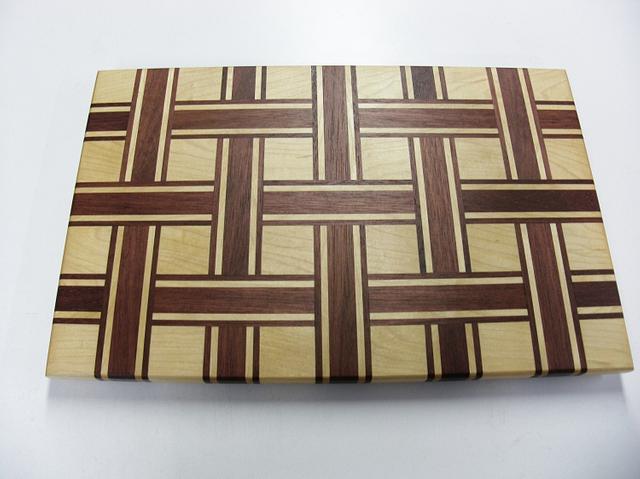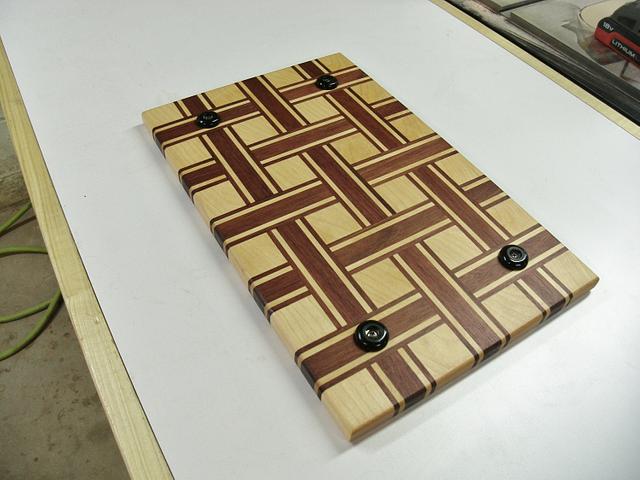 Advertisement
Advertisement
The first two pictures above are of a board I made for a dear friend for Christmas of '13. She's a vegetarian, and thought this would be perfect for her lifestyle and kitchen décor. The woods are maple, walnut, and cherry. The finish is a concoction of food grade mineral oil and organic bees wax. My intent was just to make this one for her, but became quite popular with friends and family members who had seen it in person or in photos that I ended up making several more all within a short deadline for Christmas.
The last three pictures above are of a board I made for a birthday gift for a family member this past March. I wanted this to be a bit different than the several I had just made before. I wanted more contrast and an additional strip in the weave. This board is made from maple and purple heart. The finish here is just food grade mineral oil.
After some debating with the first board for my dear friend, the decision of installing the feet was the right one. I used the same feet for all that I made. I purchased them from Home Depot and swapped out the long screws that came with for some shorter stainless #6×1/2" panhead screws.
These are fun to make, but require accuracy when milling the pieces precisely to length. Any discrepancy will result in gaps and lose fitting blocks. There are 47 individual blocks that create the pattern. The sizes are 7/8" x 1-1/2" x 1-1/2" and 7/8" x 1-1/2" x 4-1/2". The overall dimensions are 7/8" x 10-1/2" x 16-1/2".
In the photo below is of when I was practicing assembling the blocks into the weave pattern the quickest and easiest way possible. Once satisfied, I numbered all 47 pieces in that order.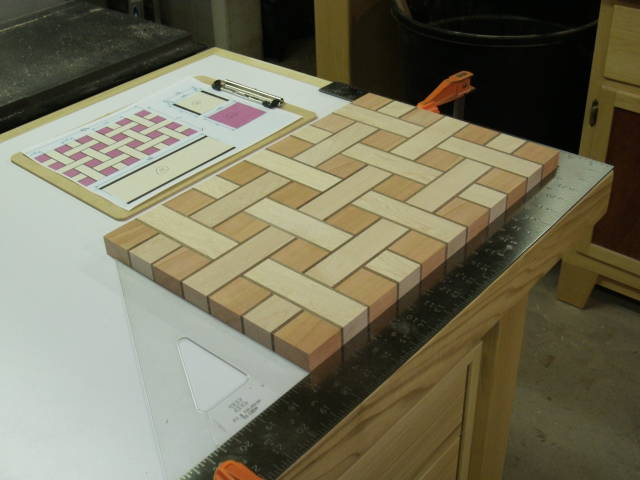 In the photo below is an assembly jig lined with wax paper. I glued all 47 pieces at once; the numbers helped me move quickly and efficiently. Just enough clamping pressure to see squeeze out and all the pieces remained flat and true to each other with only a little effort needed to level the slight variations afterwards.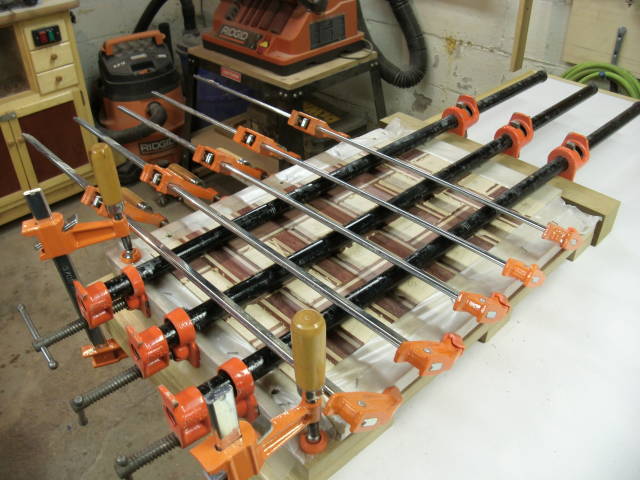 I cannot take credit for the weave design. I got my inspiration from these woodworkers from Lumberjocks.com. Thank you all for sharing your talents
Degoose
http://lumberjocks.com/projects/57026
http://lumberjocks.com/degoose/blog/24359
Dan'um Style
http://lumberjocks.com/projects/2446
Tony
http://lumberjocks.com/Tikka/blog/1878
Duckarrowtypes
http://lumberjocks.com/projects/28112
Measure "at least" twice and cut once