When Mom died unexpectedly at the age of 98 a few years ago, Dad asked me to make her urn. I sized it to fit the plastic case which the crematorium used.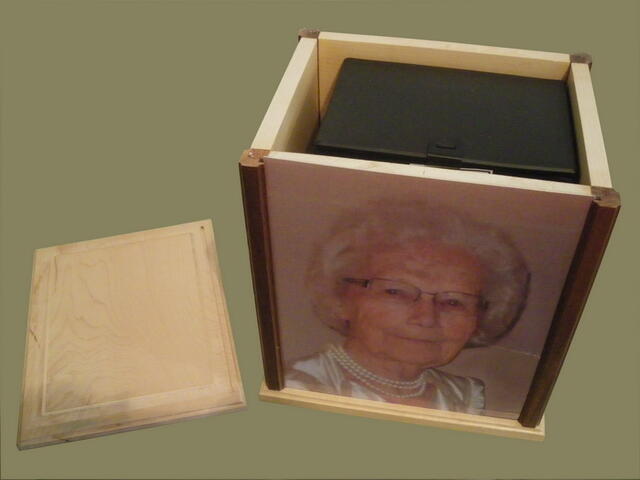 Never having had a great deal of success with long ripped miters, I decided to use contrasting corner posts. I laminated a photo of Mom wearing her wedding gown for their 75th anniversary invitations the previous year to insert into a groove I cut into the front pillars.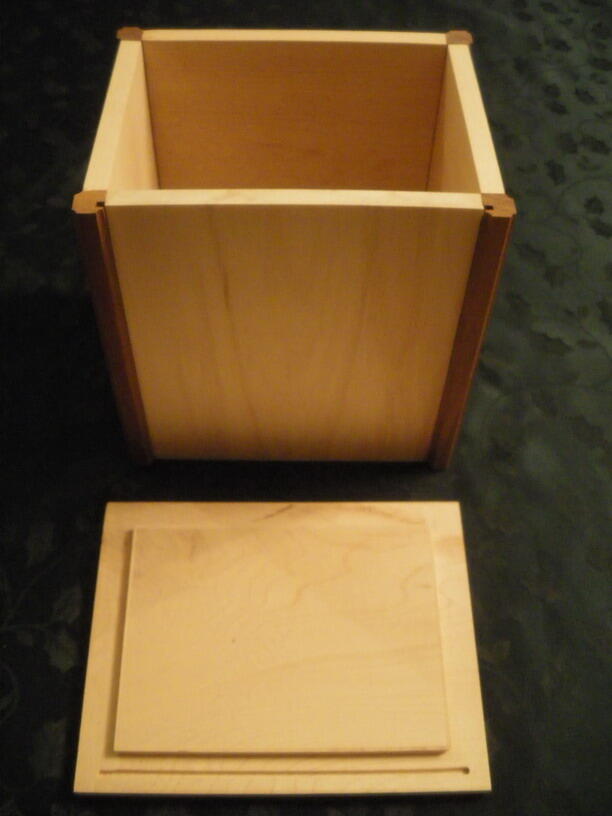 The sides are made of maple, corner posts are from walnut, and the top is bass (or maybe poplar, I don't remember). The sentiment was "printed" using a laser printer and polycrylic.
When Dad passed away late last year less than a month from his 103rd birthday, the family asked me to make his urn. I used the same design I had used for Mom's but used some sugar maple for the sides which Dad had cut for firewood a few years earlier. He thought it was too pretty to burn so he resawed it with his chainsaw and gave me a few pieces. I laminated two photos—one from a couple years ago and one when he was much younger—just 89. We used the "much younger one."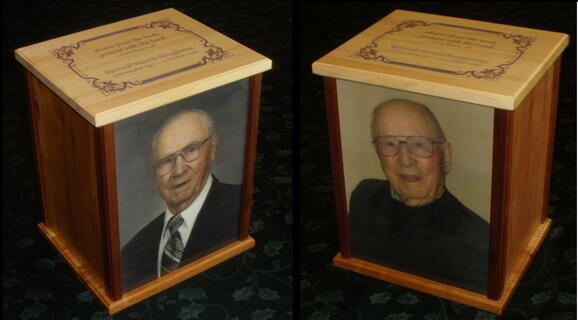 I ended up resizing Dad's urn since it didn't fit into the waterproof container in which it was placed for burial. I was able to cut down the sides and bottom, but had to remake the top so the sentiment could be centered correctly.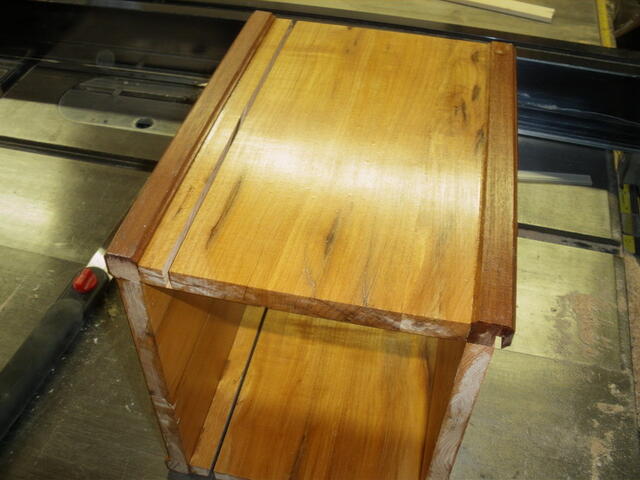 It was a privilege and honor to be able to make my parents' urns. They were blessed with long lives which is an affirmation of the promise made in Scripture: Honor your father and mother—which is the first commandment with a promise—so that it may go well with you and that you may enjoy long life on the earth. Ephesians 6:2-3 NIV
L/W
"Those who would give up essential Liberty, to purchase a little temporary Safety, deserve neither Liberty nor Safety." Benjamin Franklin