This project started with a piece of walnut plywood scrap about 5" wide and 48" long. I knew I wanted to make a box from it, but didn't really have a plan beyond that. i worked on it 20 minutes here, 30 minutes there every few nights after the kids were in bed and my homework was completed, using up scraps that I had been holding onto for too long.
All the maple used in this were from incorrectly sized doors from a few years ago that I'd been holding onto for who knows what. The walnut was from the same project the plywood came from, ripped from a board for edging on a shelf, and the walnut bottoms on the trays were from a short cutoff I had in the bin.
Overall, I'm pretty happy with the way it ended up turning out, even though the trays and the false bottom were all afterthoughts, and even though I sanded through the walnut veneer on the one side.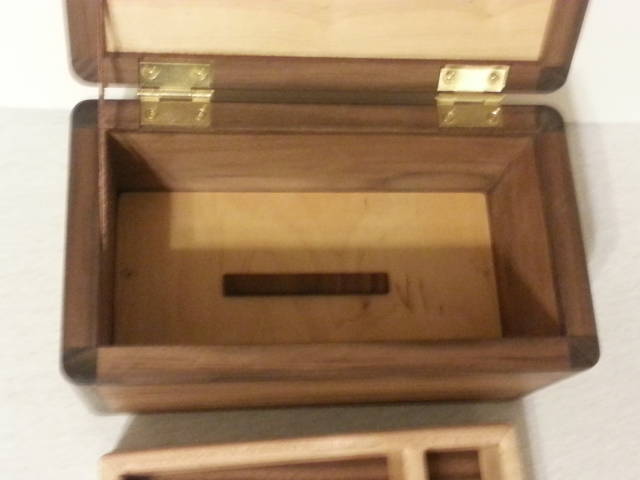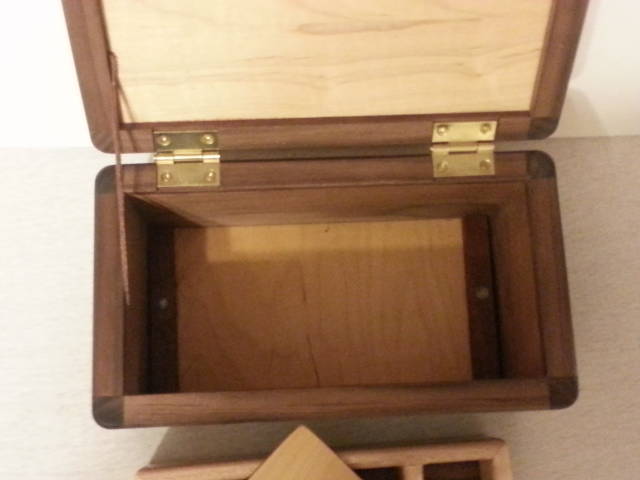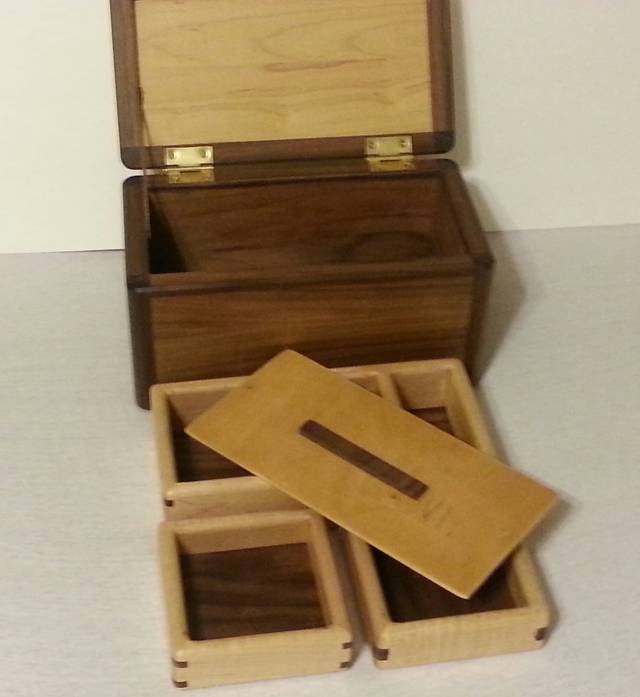 I hadn't done a project with no purpose in mind in a long time, and I found the experience to be freeing. I finished this one with salad bowl finish, just because I had it on hand. The only thing purchased for this were the magnets for the false bottom and the hinges.
As always, thanks for looking, and have a great day / night!
David