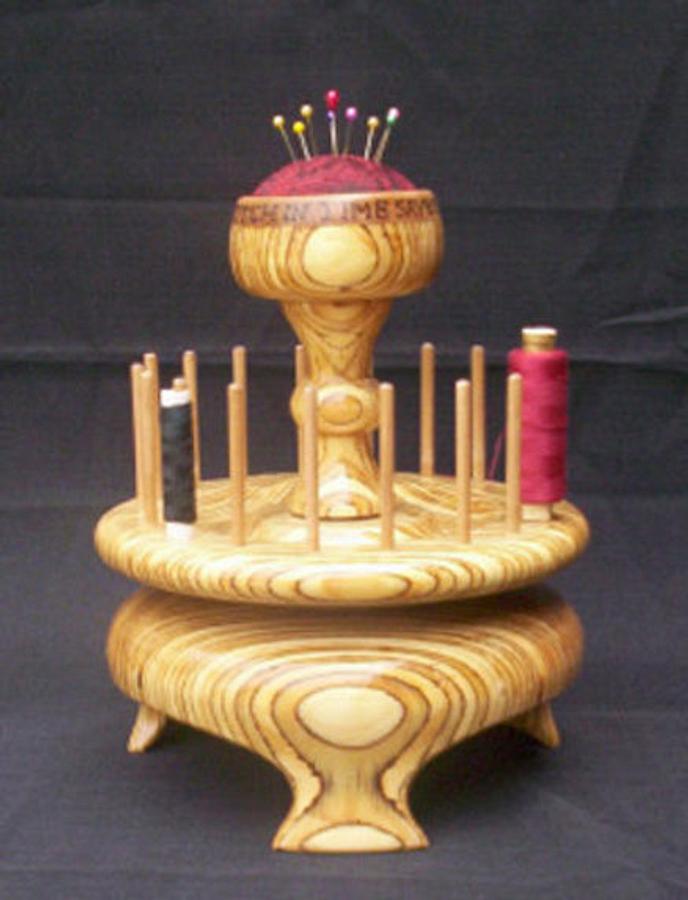 MENDING CENTER
A pin cushion with reels holder rotating on tripod on a lazy Susan system, made out of plywood. 260 mm in diameter. Also, there is a grove behind the reels to keep some buttons. It's all my own design. The effect of vertically laminated plywood is fantastic. Who said ply is not good for turning?
Ladies, you need it, A Stitch In Time Save Nine.
-- THE TIME YOU ENJOY WASTING IS NOT WASTED TIME.