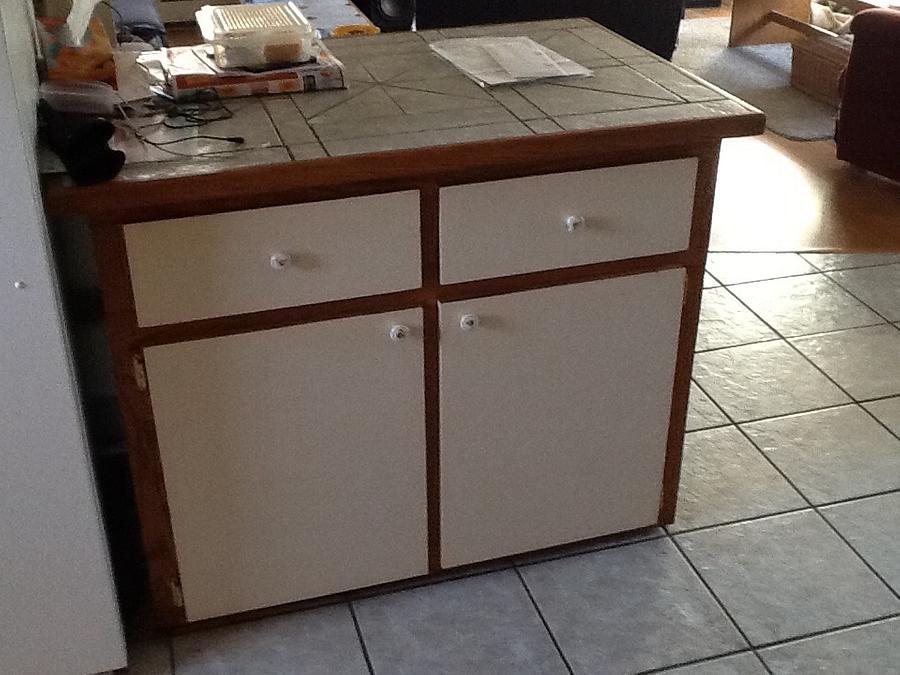 Old Project - Kitchen Island
This is about 20 years old now. It's made from oak, oak plywood, and, ceramic tiles left over from the floor project a year earlier. It is on wheels, herring type. It weighs about 300 lbs but can be rolled easily with one hand.
-- CHRIS, Charlottetown PEI Canada. Anytime you can repurpose, reuse, or recycle, everyone wins!