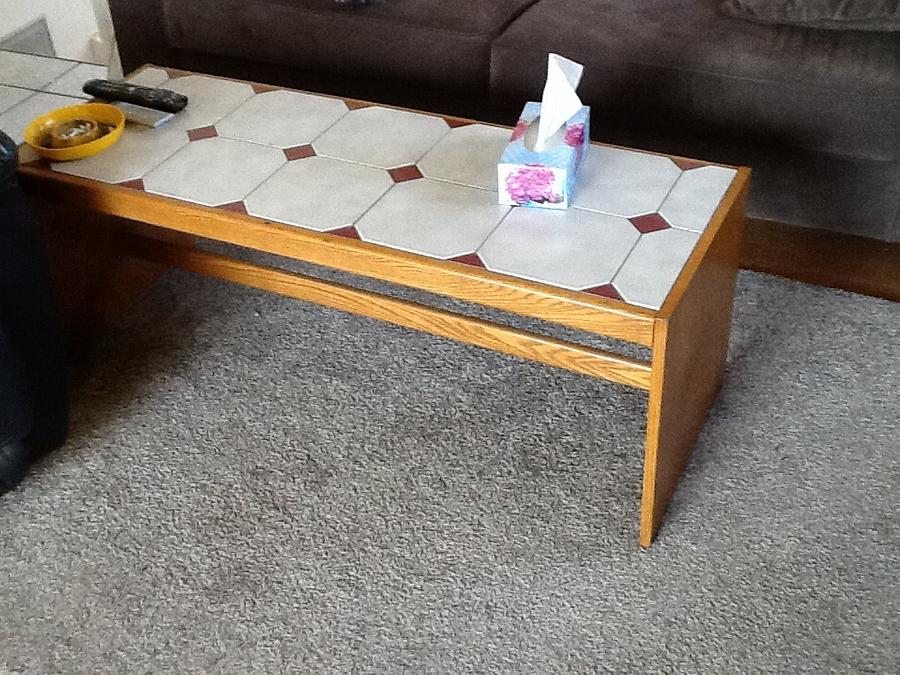 Old Project - coffee tables, end tables
The coffee tables and end tables are about 20 years old now. I made 2 of each that use the same porcelain tile from my kitchen countertops. The seem to stand the time test very well.
-- CHRIS, Charlottetown PEI Canada. Anytime you can repurpose, reuse, or recycle, everyone wins!