One of my first chairs was a unique three leg design. A traditional three legged chair has more or less vertical legs at each corner of a roughly triangular seat. I wanted to create a strong and stable chair with diagonal legs. There is no visible support at the front of the seat which appears cantilevered from the back legs. A Y shaped stretcher ties the diagonal legs together to form a very solid triangular support structure.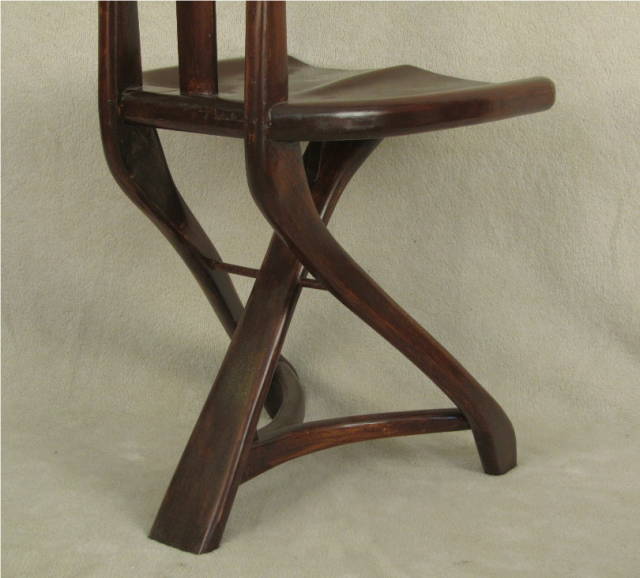 However, I was not satisfied with the top half of the chair. So I began to develop a series of sketches for a different back designs with plans to build another three leg. One evening, while sketching some alternatives for the back design, I started to watch the 2004 film Modigliani on TV.
Modigliani is my favorite artist. I love the style of his portraits, the slender figures, elongated swan like necks. Perhaps that explains my preoccupation with slender tall back chairs.
In spite of my appreciation of his art I was not familiar with Modigliani's tumultuous life, his early death and the tragic demise of his lover and pregnant wife Jeanne Hebuterne, who jumps to her death a day after Modigliani dies.
It inspired me to sketch the image of Jeanne in a Large Hat as the back of my three legged chair.
From there the idea developed. The diagonal leg design of the chair evokes the image of an artist's easel. The seat becomes the paint palette, with inlays of walnut, cherry, butternut and basswood used to create the intarsia relief carving image of Jeanne Hebuturne wearing a large hat.
Like a number of my earlier chairs, this chair is made from repurposed mahogany baseboard, thickness planed and then bent laminated to the form the legs and Y shaped stretcher. The seat is made from repurposed mahogany door jambs.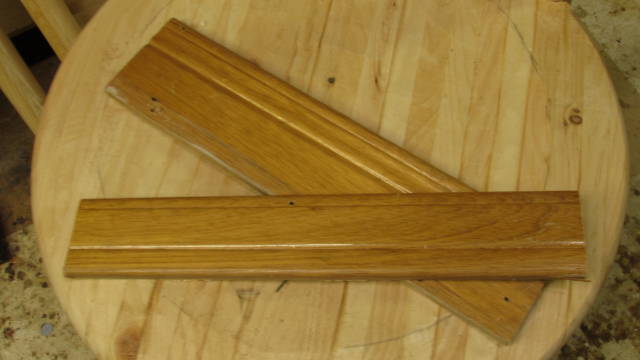 For this version, I have used a Malloof style joint to connect the diagonal legs to the seat, the seat is sculpted differently, and the legs are sloped at 45 degrees to give the chair a wider foot-print. I have added some carving at the bottom of the legs to hopefully give it an Art Nouveau feel. There is no visible support at the front of the cantilevered seat and most people are a little nervous to sit in it. Unlike the first chair I did not have to add gussets to stiffen it. The Maloof style joints have helped to make this chair rock solid.
Jeanne's face is carved from basswood. Cherry was used for her hair, walnut for her bodice and the hat is butternut.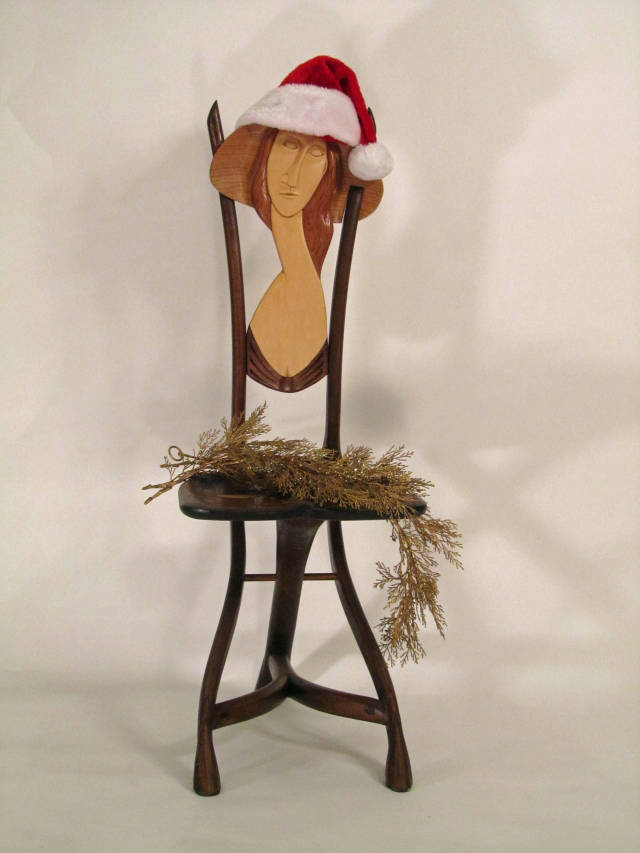 best wishes for the Holidays and Happy New Year.
— Peter, Woodbridge, Ontario