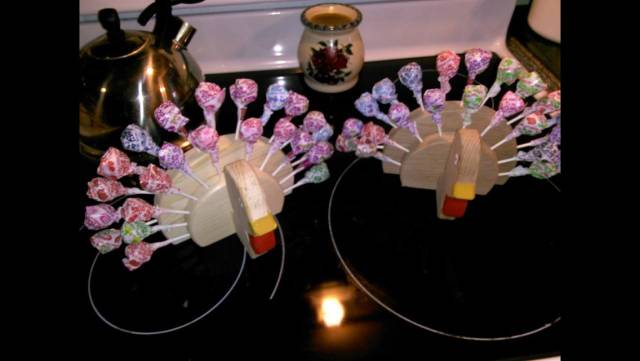 This is a kiddie favorite made from the scraps I could find around my shop, I made 50+ and sold out fast at $12.00 each.
I used two different sized coffee cans to get the radius's and free handed the head & neck, The hardest part was drilling the all the holes.
One person said " we love the turkey Pop but the feathers keep disappearing "