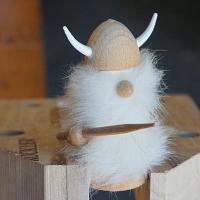 Madts
asked 5 months ago
Q&A: Does anybody on this site know of a good 25' tape measure?
I have:
1 Lufkin 25. Blade kinks and does not role in and out properly.
2 No name. Better but still works.
3 Stanley Tylon. Junk. Blade is kinked all over the place.
4 Stanley leverlock. Total junk. I pull it out and the measure does a complete 360 along the length of the blade.
5 Stanley Fatmax. The best imperial measure I have but heavy as hell.
6 Hultafors 8 m. bought in Denmark. The best measure I have ever owned.
All my smaller ones get lost so I really have no good comparison but one shines, and that one is a Pro carpenter. True 32. Se www.fastcap.com Mine is a 5m metric, and they also make imperial. The buildt-in pencil sharpener is crap. I prefer to sharpen my pencils with my knife anyway so no big deal.
Tor and Odin are the greatest of gods.
I like the Milwaukee ones because they lock easier and they use a wire belt clip which is much better than the standard stamped sheet metal ones. It's more comfortable and it doesn't stretch/bend out so it always actually stays on your belt. Right up to the day you lose it. ;-)
Also, i prefer the 16 footer because it's lightweight. Almost pocketable.
Losing fingers since 1969
woodworking classes, custom furniture maker