Project #8: Rustic Signs (Part 2)
I am now utterly convinced that the longer you watch paint dry the more tacky it gets. Luckily I found other things to do while I waited for all of the paint to dry. I have given all of the wood as coat of teak wood stain to act as a base and then added a couple of coats of some acrylic gloss paint I have in my craft box.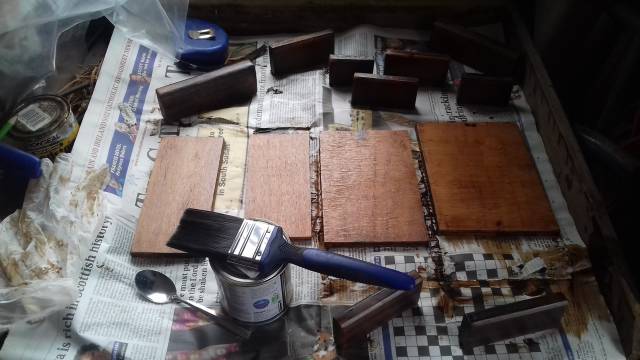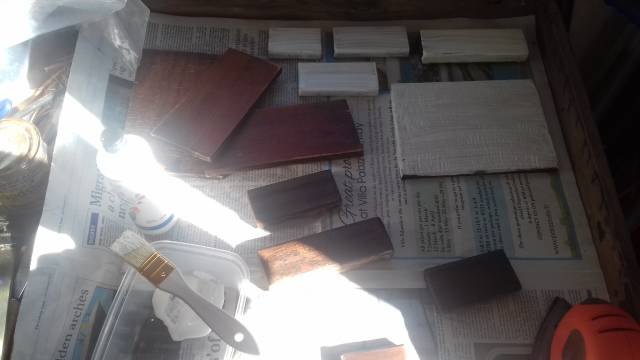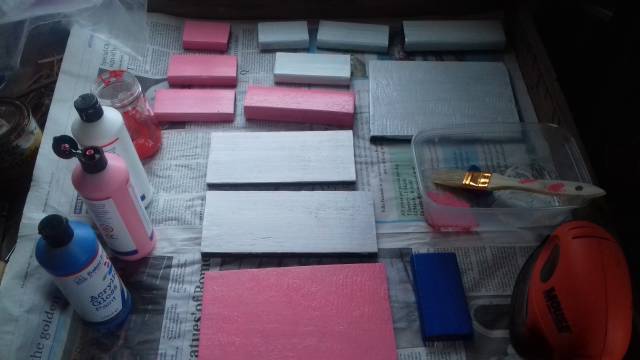 When the paint had finally dried I added the finer details to the plaques and started sanding them down.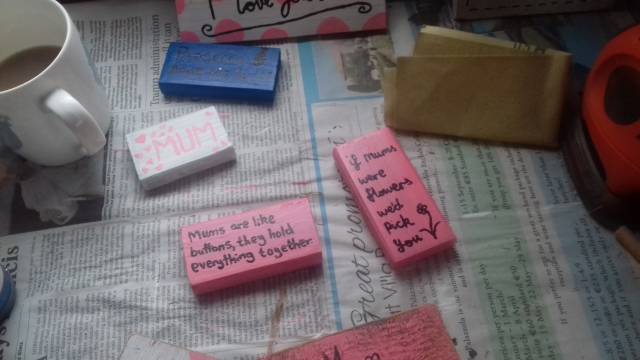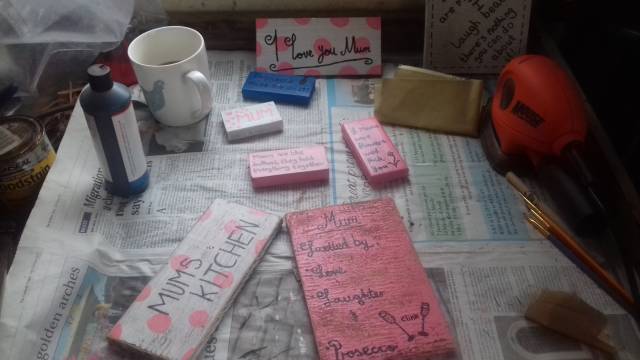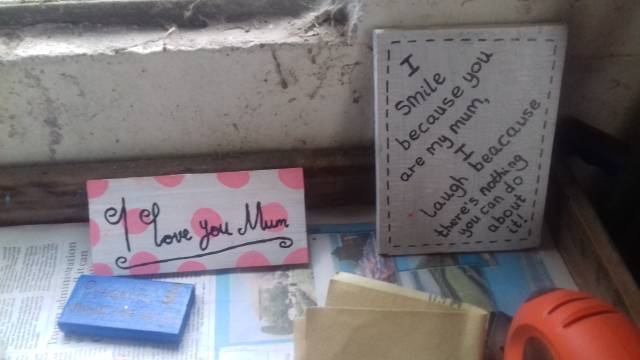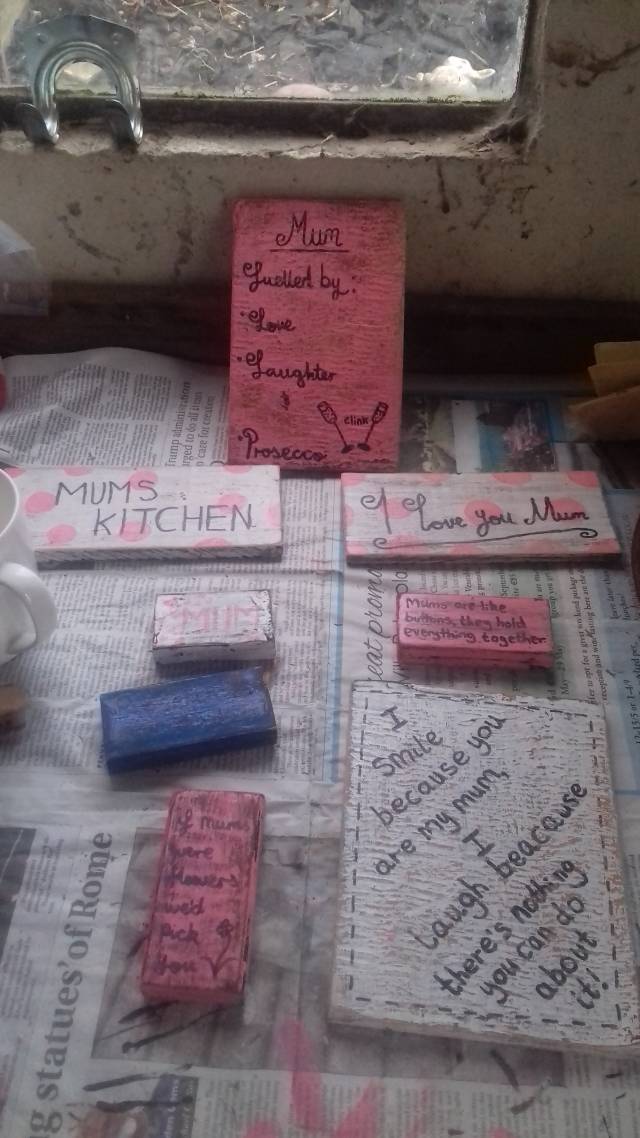 I'm pleased with hown everything has turned out so far and I think there is a massive improvement to my first attempt. Now all that's left to do is add some rustic handles, finish sanding and add some final details. I have learnt a lot from this process including what colours I do and don't like as a background. I think pastel and white colours work best as a background
-- ?