WoodworkingWeb Magazine Giveaway #5: Last Week Winner
Today was the last day to enter our Magazine Giveaway and it's time to choose the last winner randomly from all of our members that posted at least one creation.
The Winner is:
Congrats. I will contact you via private message.
Check out Gary's creation: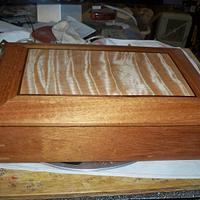 Thank you all for joining our site and posting your wonderful creations!
-- -- Michal, http://WoodworkingWeb.com
View all parts of WoodworkingWeb Magazine Giveaway »