jeweler cabinet
Hello,
March 2013 to October 2013, I built my cupboard. Construction period, around 150 hours.
I love the black French polish and make them like her. For this purpose, the tin, which I have poured.
If the cabinet is opened, it changes its appearance completely. I have all the surfaces with "Golden Madrona" veneer. This is one of my favorite pieces.
The pictures are self-explanatory.
Here you can see the video on YouTube for presentation.
Greetings Uwe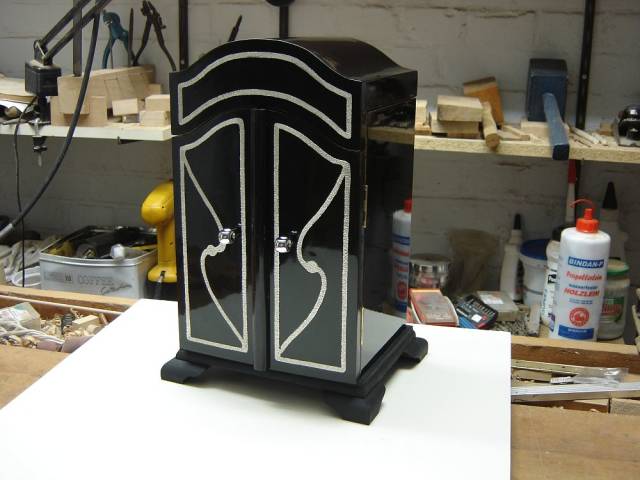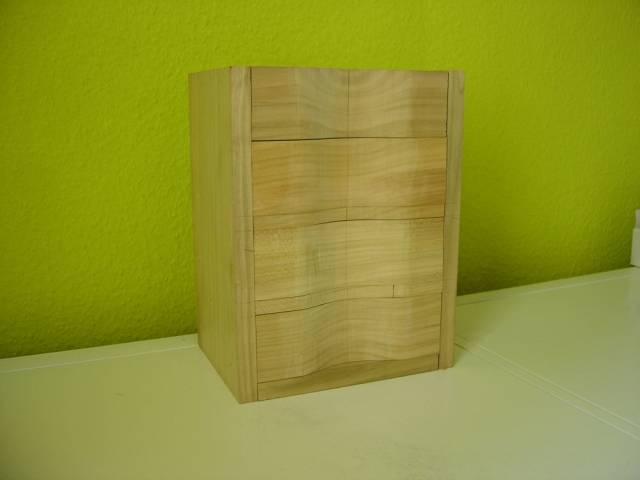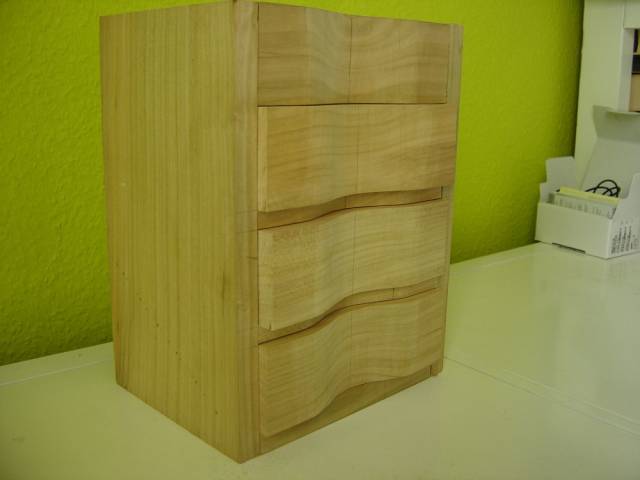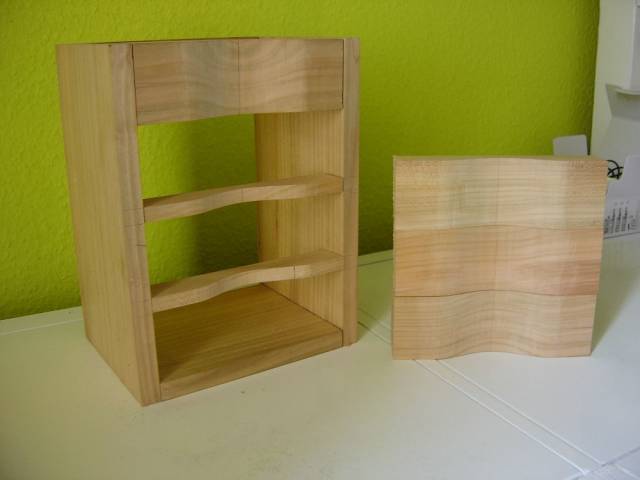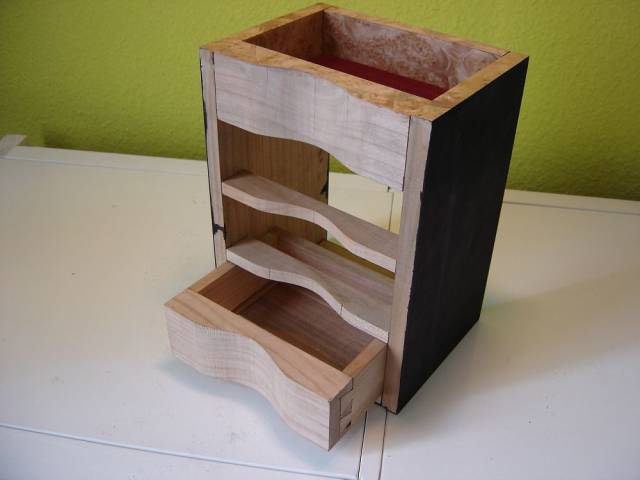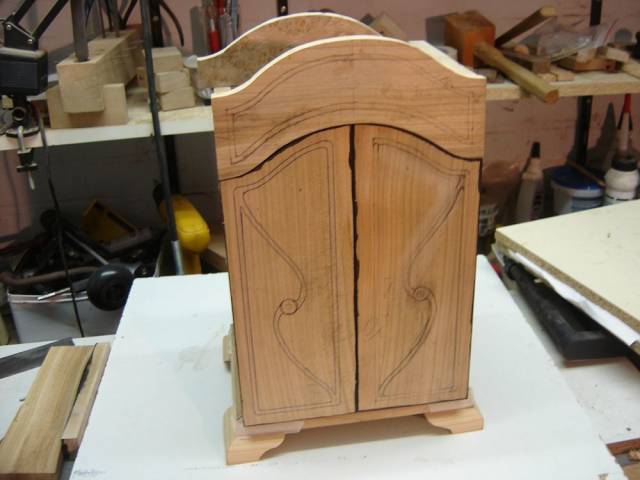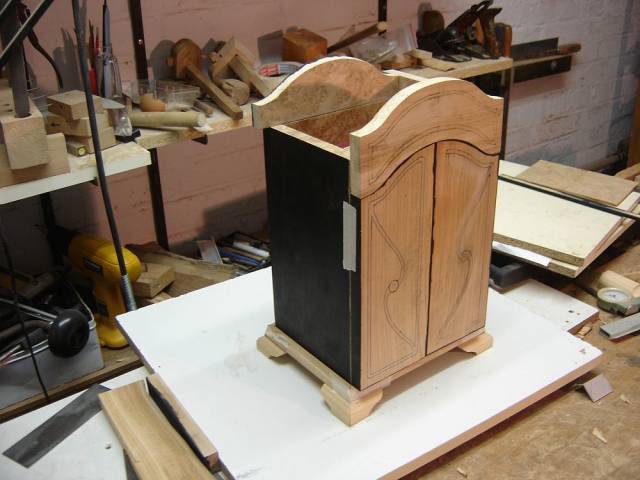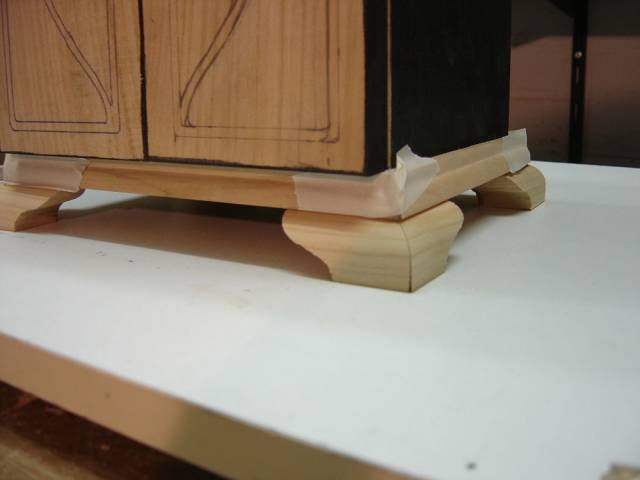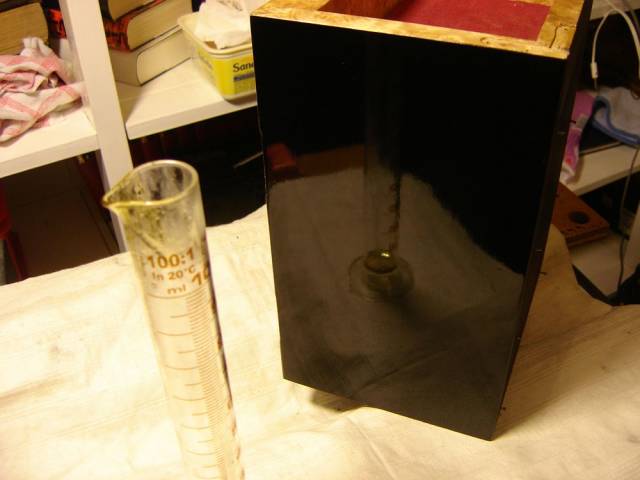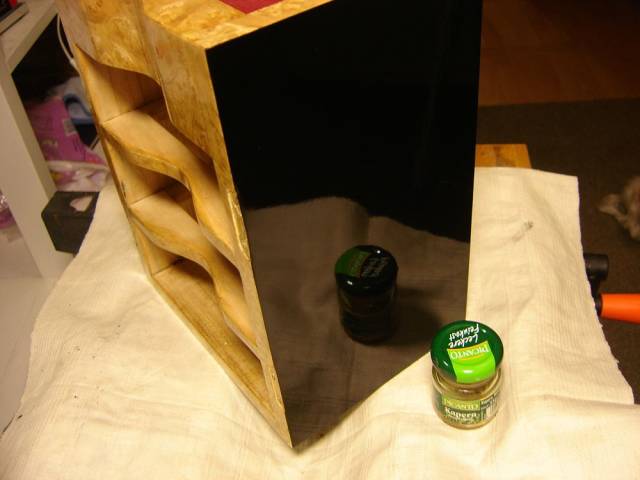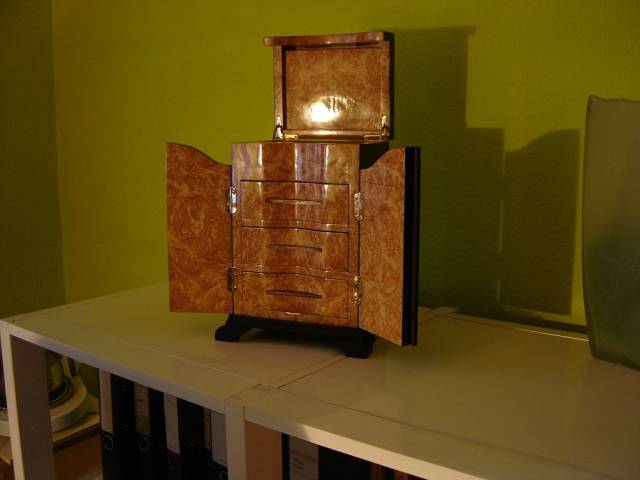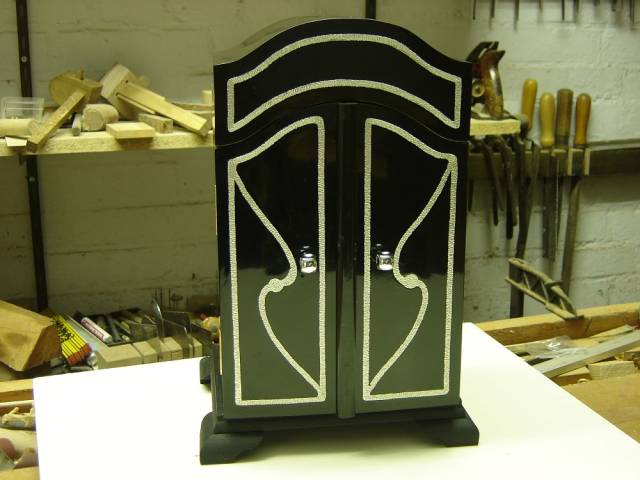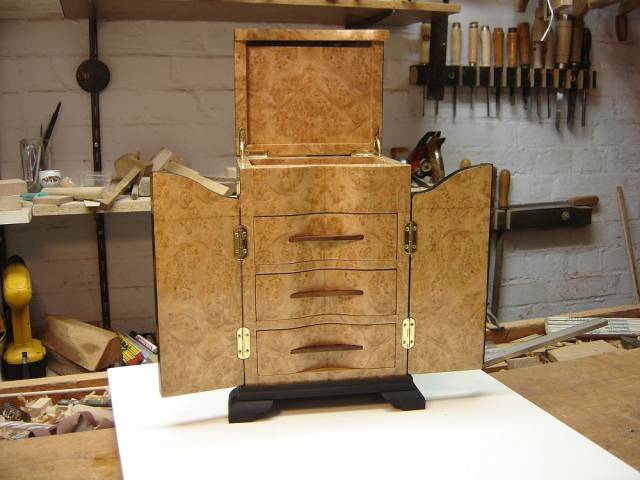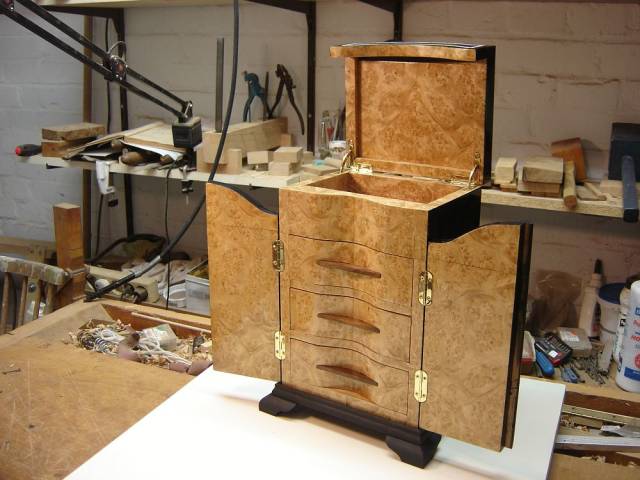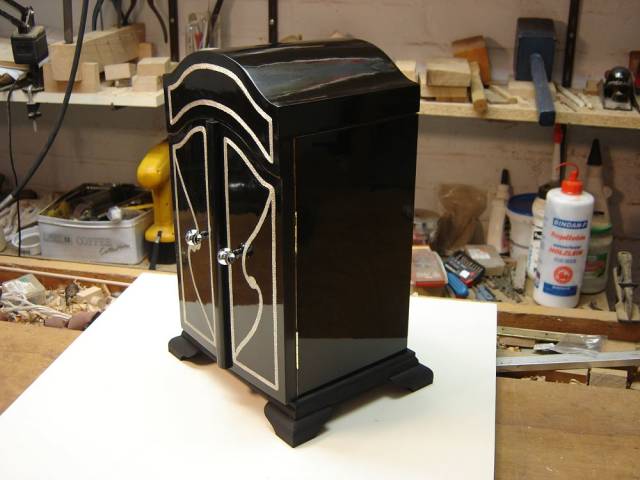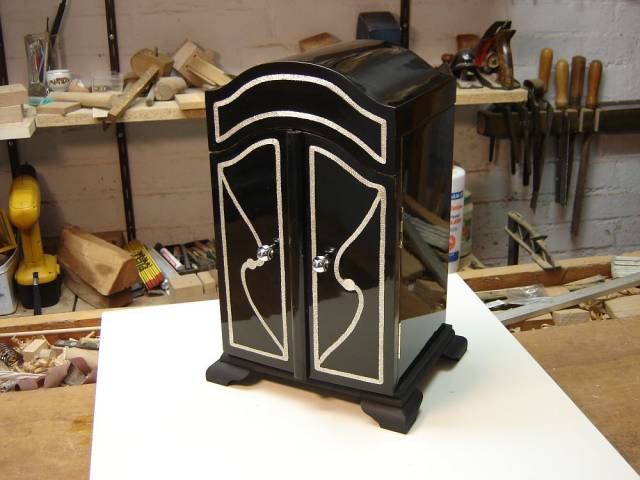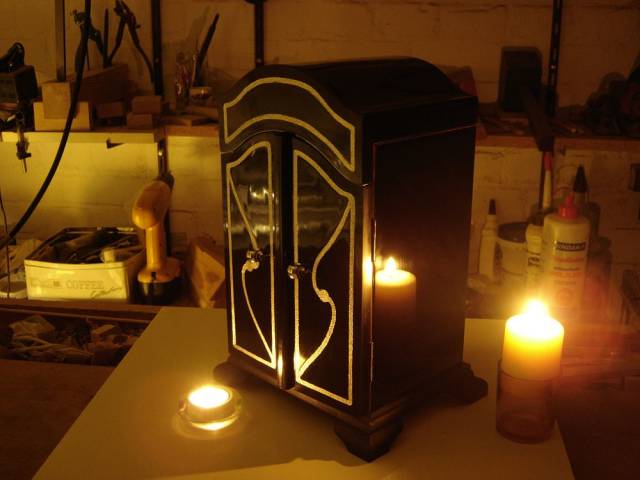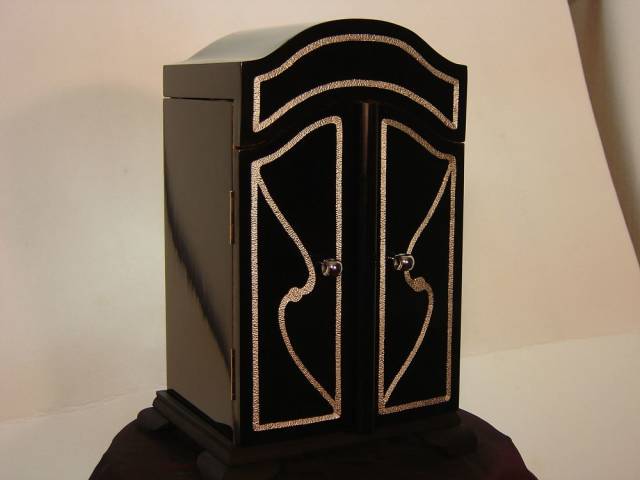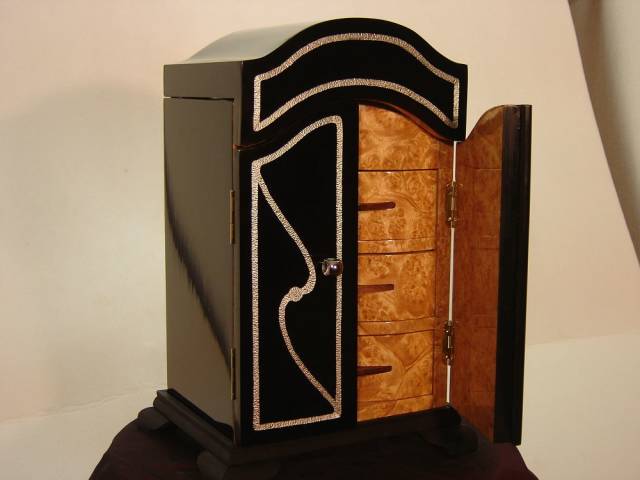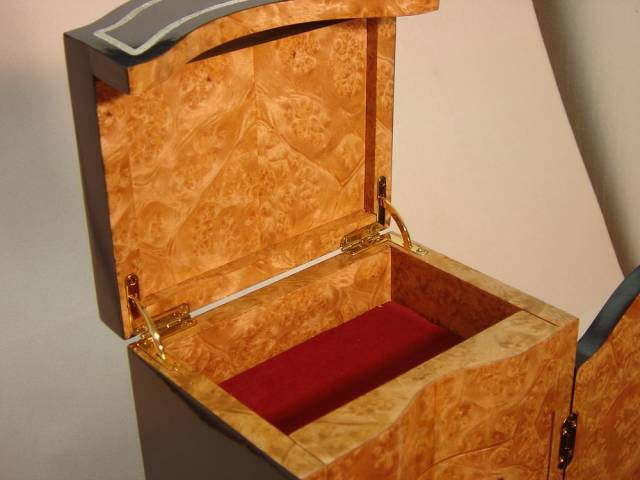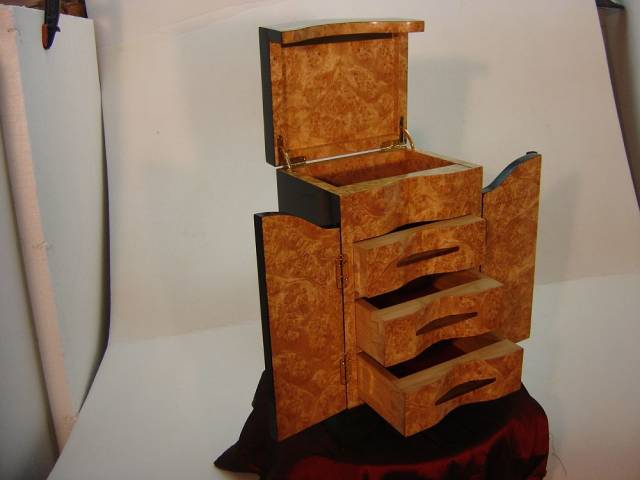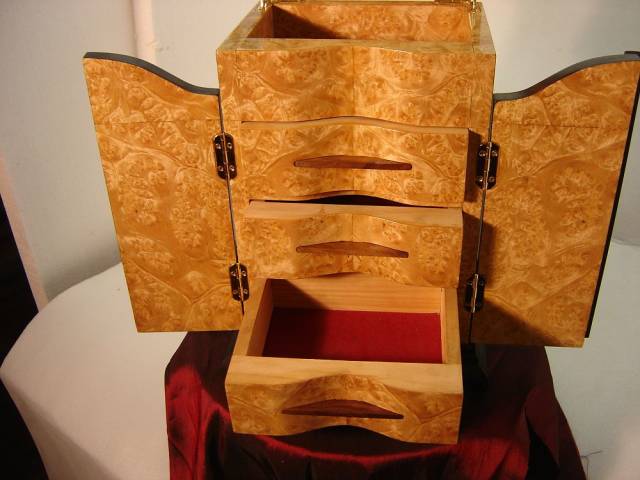 -- Uwe,Thüringen,Germany