kdc68's Workshop #1: My basement retreat
This is my retreat. It's 10′ × 30′ total. There's a masonry wall dividing the whole basement in half. Eventually the ideal scenario would be spread more of the workshop into the other half and have it organized and functional. If I did this, then my shop space would about double in width. Maybe someday. The other half (not posted) is storage and is packed full. I have a lumber storage rack, tool boxes and miscellaneous household storage.
I live in an older house and the stairs are narrow and steep. Getting all the equipment down there took some doing. Each had to be disassembled into smaller easy to carry pieces and then reassembled. Luckily I've had help from family, friends, and my neighbor to help with each new tool delivery. Sheet good are cut outside into manageable pieces then carried inside through the living room, dining room, kitchen, and then downstairs. Solid wood (on the other hand) isn't a big deal as they are rough cut to length either by my lumber supplier or myself outside and are easier to deal with. So needless to say I tend to do smaller projects.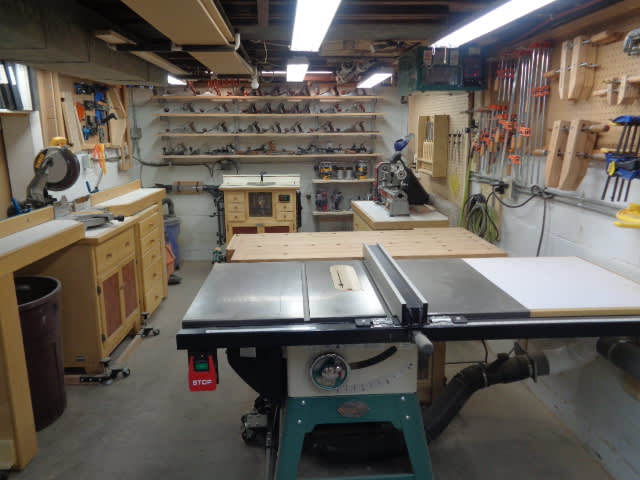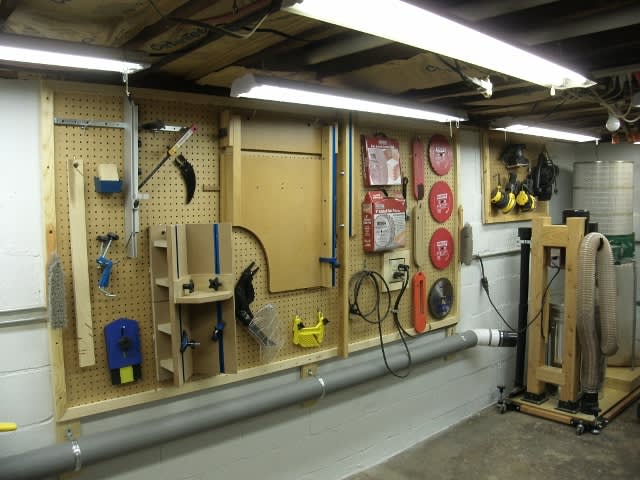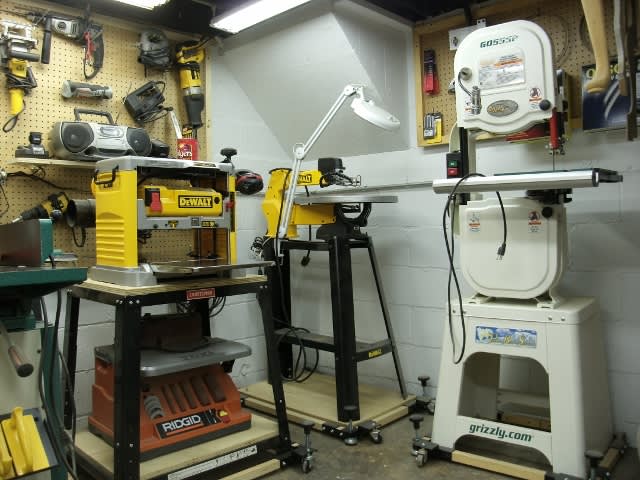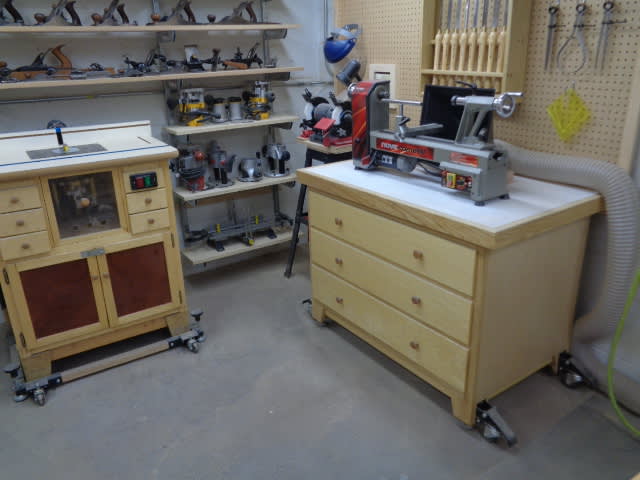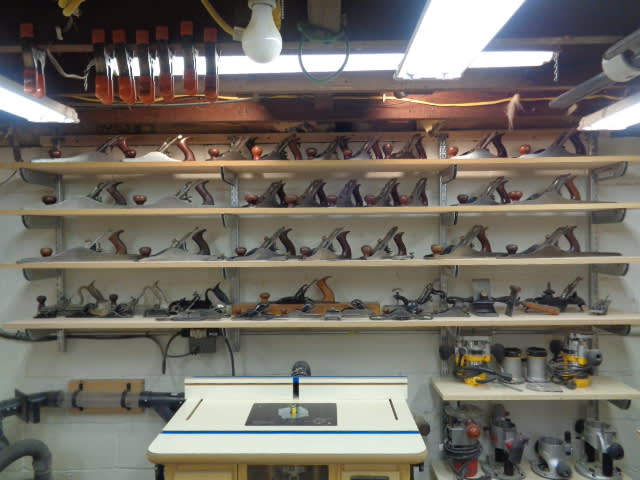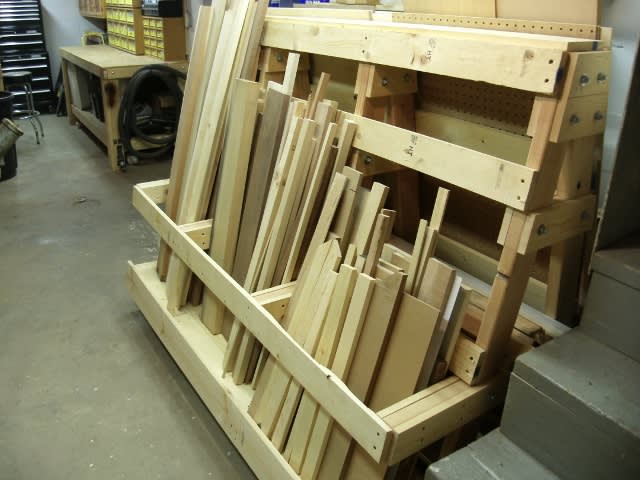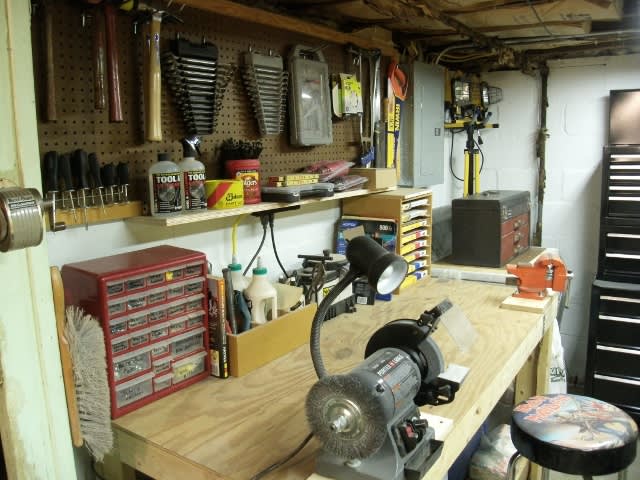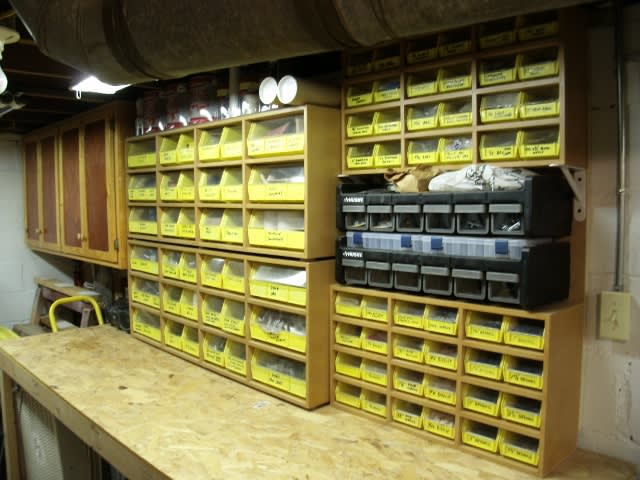 -- Measure "at least" twice and cut once
Part 1: My basement retreat
View all parts of kdc68's Workshop »