Speaker Enclosures #2: Back panel and kerfs
Well that took a while…… Kerfing the front panel for the 2 matching corners was a pain but I think it will work quite well. I got the back panel with the crossover recess in complete. And for good measure the base plate with the curved corner is also complete. Tomorrow I will miter the top of the front panel and build bracing.
Maybe even get to some bending…….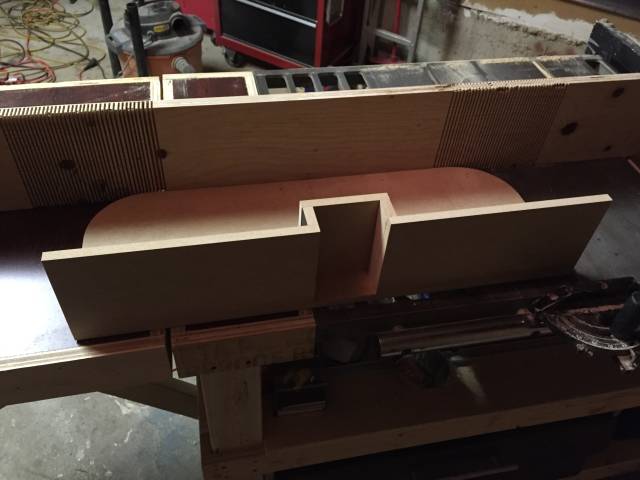 -- If you dont like what you can buy, build it.
View all parts of Speaker Enclosures »