The Shop, saw stations #3: Mobile cart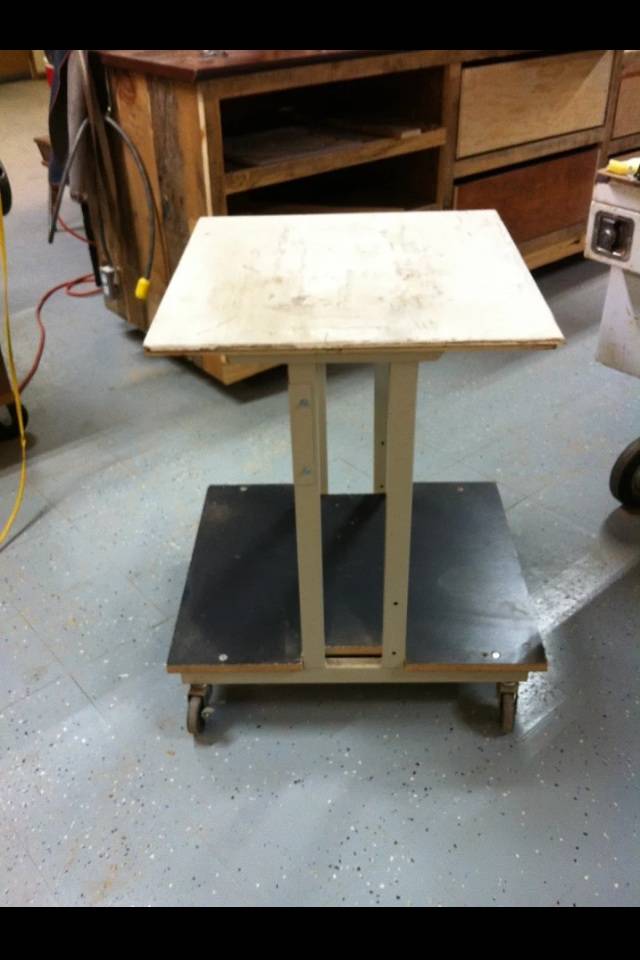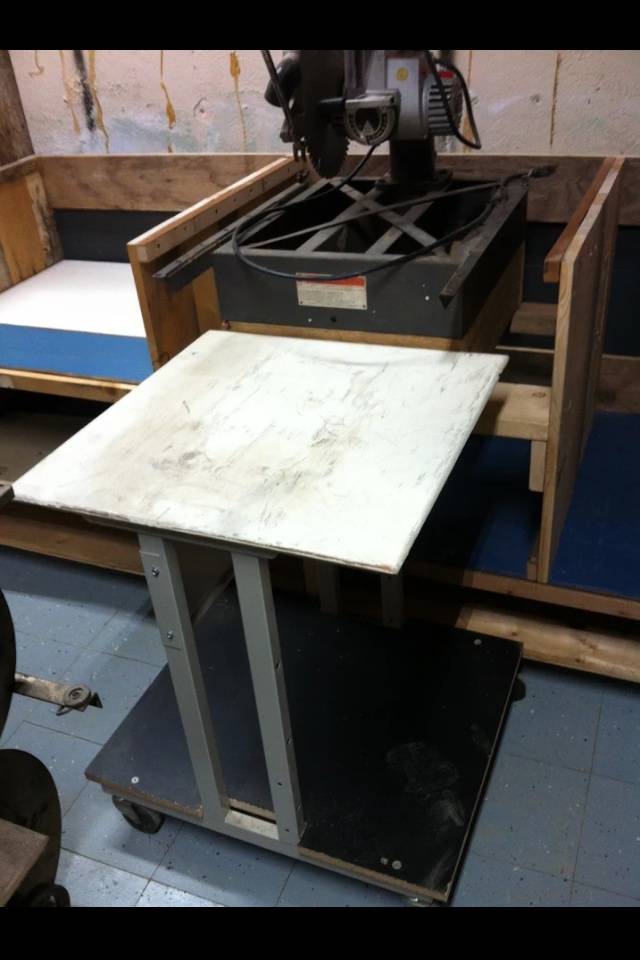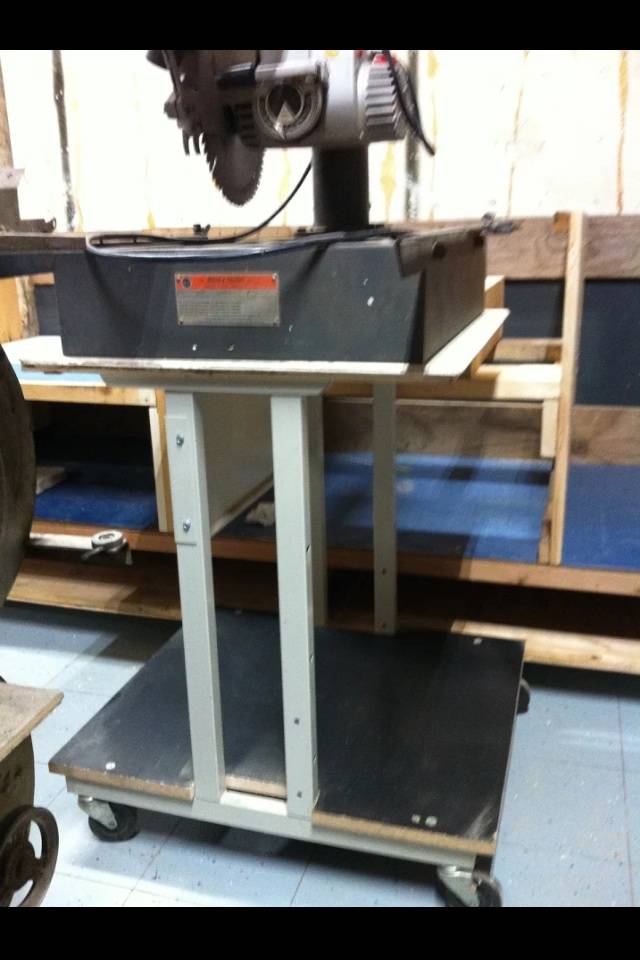 I have needed a mobile cart for a long time.
I found this old dot matrix printer stand in the alley, it looked brand new, just not much need for them any more.
I removed the U shaped top & replaced it with and old plywood cabinet door & added a bottom shelf.
It came in very handy moving this heavy little saw around.
-- Jaybird
View all parts of The Shop, saw stations »