Brace Drills #1
It was only after watching a youtube video about making a chair by hand that I actually worked out what these are. I had put to them to one side in the shed thinking they could be useful but didn't really know what to do with them.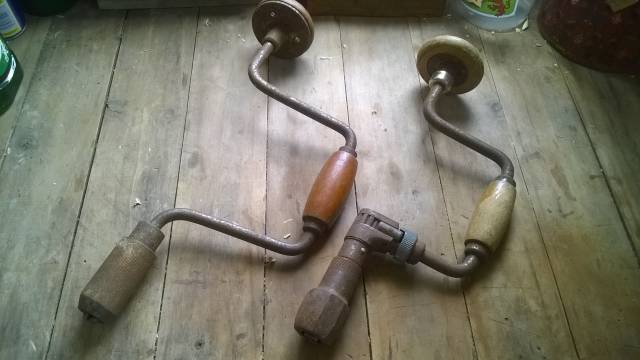 They weren't in great condition with a fair bit of rust, a few squeaks and some stiffness when it came to turning the handles. One also had a loose top handle that was wobbling everytime it was moved.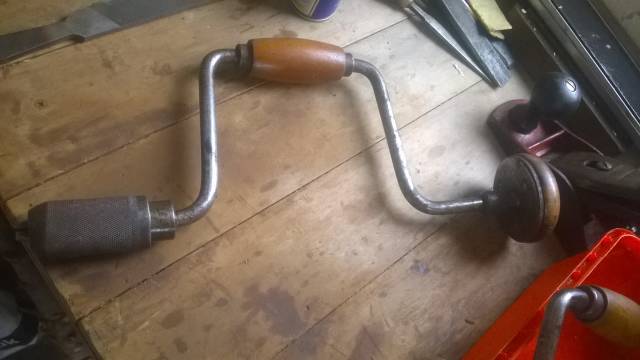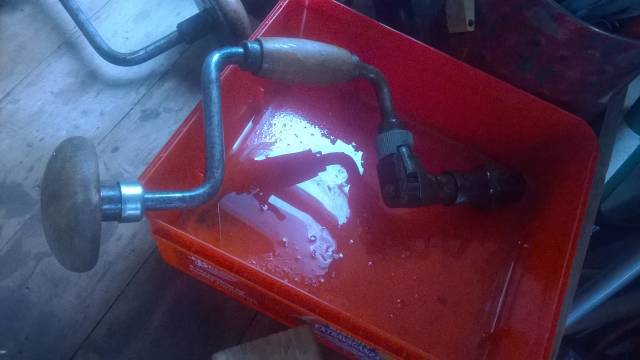 They have both been given a good scrub with some sand paper and had some WD40 rubbed into them. The top one had the problem with the handle and with help from a friend it has been mended. The bottom one has been left to soak in oil to help get the ratchet part moving again
-- ?