Retired a few years ago at 70 and do like to keep busy. I was into photography in a big way for a few years but now it's woodwork since last Christmas, following my son Mark's hobby. We really enjoy making bandsaw boxes and are building our tools to do this.
From Cornwall to the Wet Midlands over the last 70 odd years, we have two fantastic children and two beautiful grand daughters, so are blessed with a loving family.
I have added Mark to my Profile picture as we do this hobby together, but I have more time now I'm retired.
-- Love to keep busy in retirement - http://www.getwoodworking.com/albums/member_album.asp?a=33974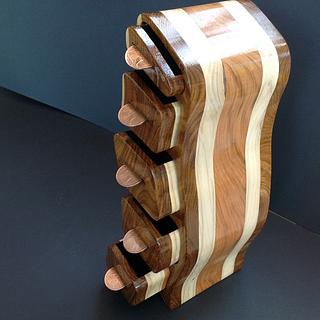 One of my more recent boxes that is a little different. The drawer pulls to the five drawers are...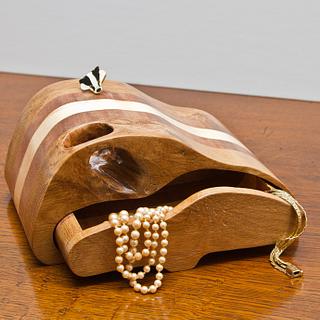 The latest creation. Deliberatly opened up the knot hole and polished it along with the box.