I've been WW-ing almost 4- years and my first project was building infeed/outfeed ramps for my lunchbox planer. I built it on a 1/2 sheet of 3/4 ply, on the ground. It works great, however it has gotten really old having to get down on these 62-year old knees. I have finally decided to build an elevated table/cabinet to raise the planer and to add much needed storage in the shop.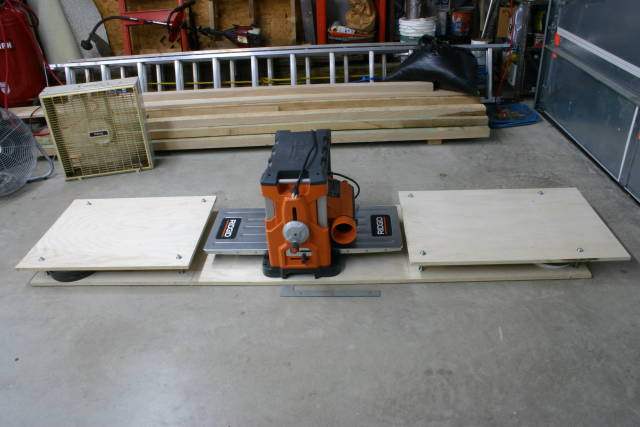 I had 3-sheets of 3/4 veneer ply laying around for the past year and designed the planer table to fit the entire 8ft length of my planer setup.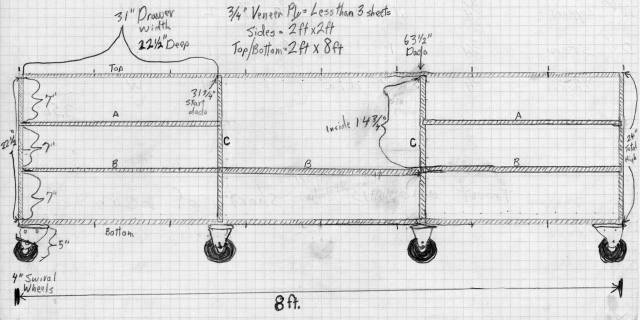 The last couple of days I have been cutting up the sheet goods "without" having the longer 50in rails on my TS. Not too much of a problem with most cuts, such as ripping, though trying to trim 1/2in off of an 8ft piece and a couple 33in pieces (longer than my standard TS rails can do) was more of a challenge and required the less accurate CS with a makeshift fence clamped in place.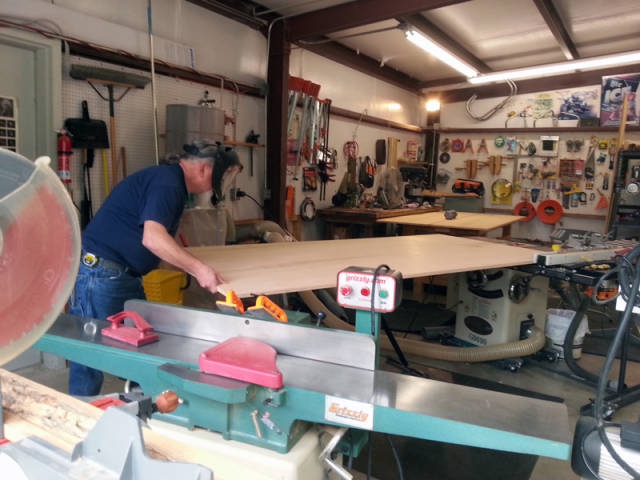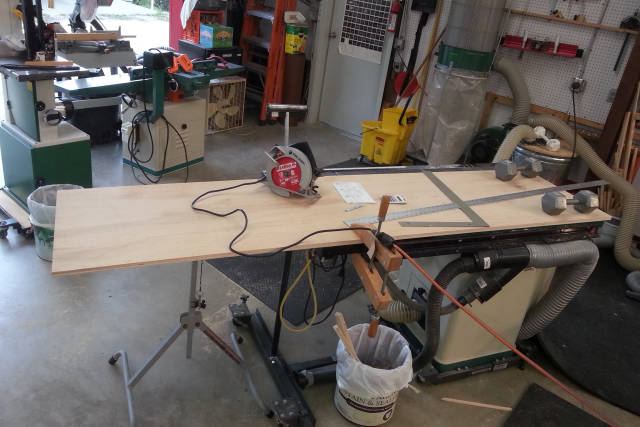 After cutting all needed pieces, I had to decide which joints I wanted to dado and which to butt joint with screws. The 8ft x 2ft x 2ft cabinet will be a beast once it is full of "stuff", besides needing to support the planing of up to 12/4 8ft'rs and such, thus the need for heavily reinforced joints. Butt joinery with 1 1/2 screws would allow the retention of most of the plywood's strength. FWIW, I do not have any pocket-screw setup. Internal shelves will be dado'd, mostly for accurately registering, but will also receive screw reinforcements.
Anyway, I got to again use my "dado jig" that I first made on an earlier Shaker Chest project, after discovering the need for more accurate dados in the first place. And with the various thicknesses of 3/4in plywood, this jig is priceless! While most 3/4 ply is actually 23/32in, my Maple veneer ply actually IS 3/4in thick. The best thing about this jig is that it adjusts to any thickness of ply or board needed.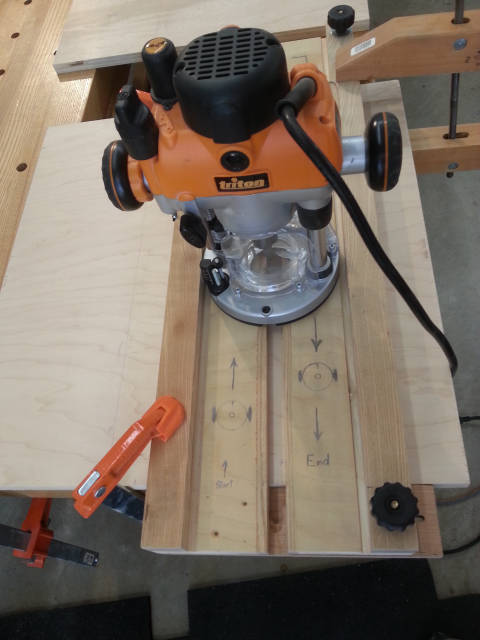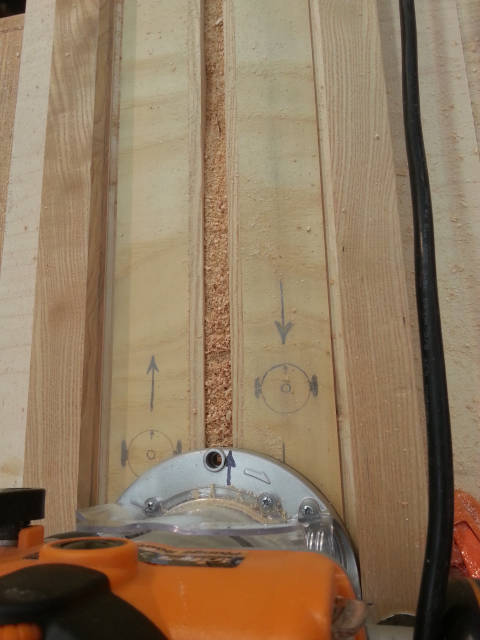 I did dry-fit some of the internal shelving to get a perspective on just how massive these prospective drawer spaces will be. Thinking about adding a couple more vertical walls to halve the upper drawer areas… We''ll see…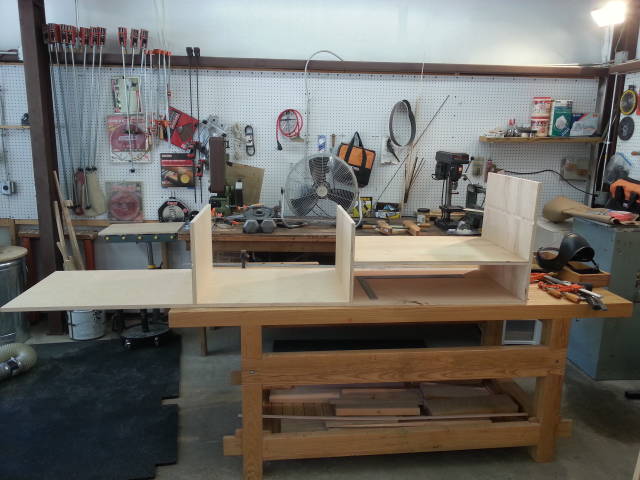 Anyway, thus far I have finished cutting all needed parts for this project (unless I decide that the 33in wide drawer spaces are just TOO wide). Heading to HD today for some 1/4-20 flathead screws to mount my wheels without protruding into the drawer spaces.
TBC… ;-)