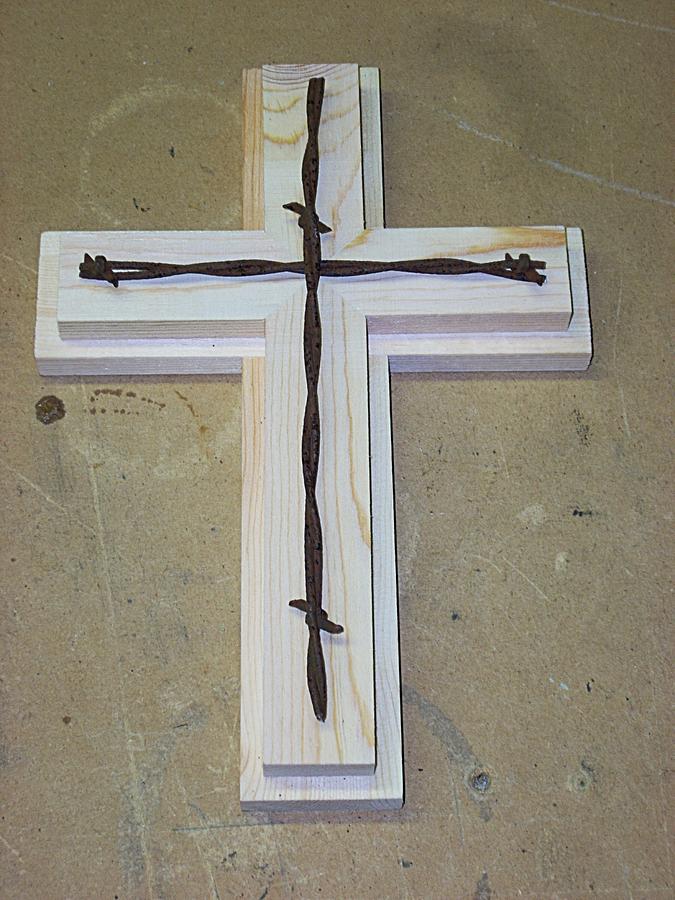 Cross Prototype: at The "Wood Shop"
Nothing fancy, but I had an idea that I wanted to try; a cross made from two layers of wood. The first layer is half lapped, to provide strength. The second (top) layer is mitered, for a prettier look.
Made this prototype to check out my router table lap joint set up, and my miter sled. I used some left over Pine from the Hot Tub House heat/AC unit cabinet and am pleased with the results. So pleased, that I'm going to finish it out. Not sure yet, if I'll stain and clear, or distress paint. Hoping that someone, on Facebook, might ask for it, then I'll do it in their choice. Haven't decided on the Barb Wire, yet, either.
-- Keith "Shin" Schindler