kiefer
posted
over 7 years ago
Steam bending update ( FORM +STRAP )
Advertisement
Advertisement
Steam bending update ( FORM +STRAP )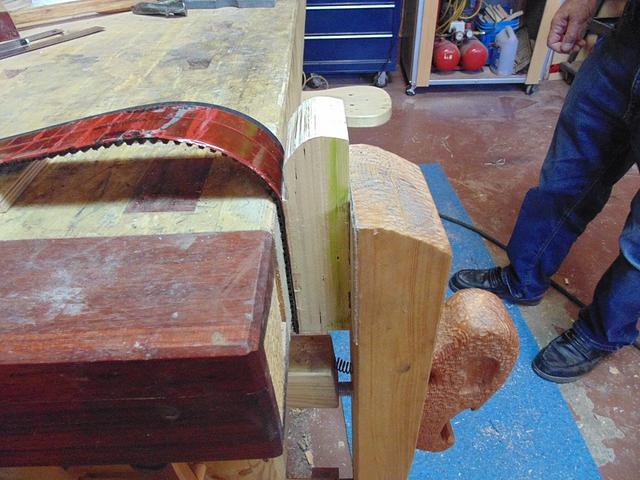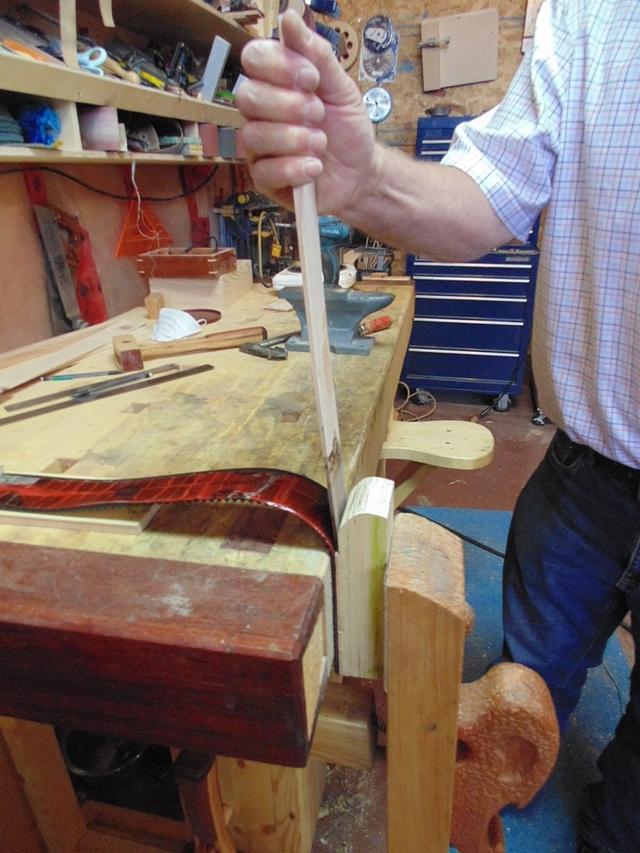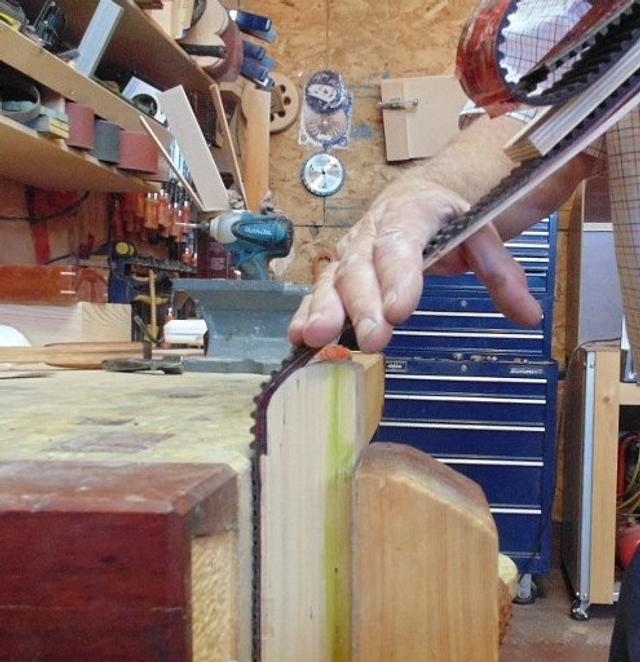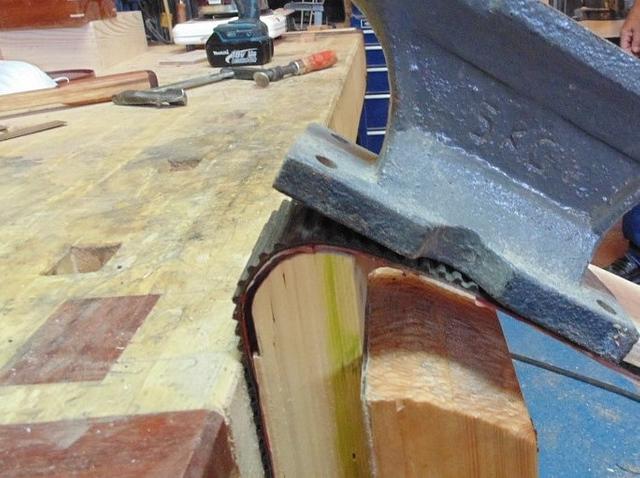 Advertisement
Advertisement
I made a little better jig and strap for bending the back scratchers and it is a little more user friendly .
The jig block is a piece of plywood beam cut to shape and clamped into the vise .
The work piece is slid into the jig block side and on the other end onto the tension block which ensures no play from end to end .
The bending process is the same procedure but it easier because the form is held by the vise and it is just a matter of inserting the piece and start bending .