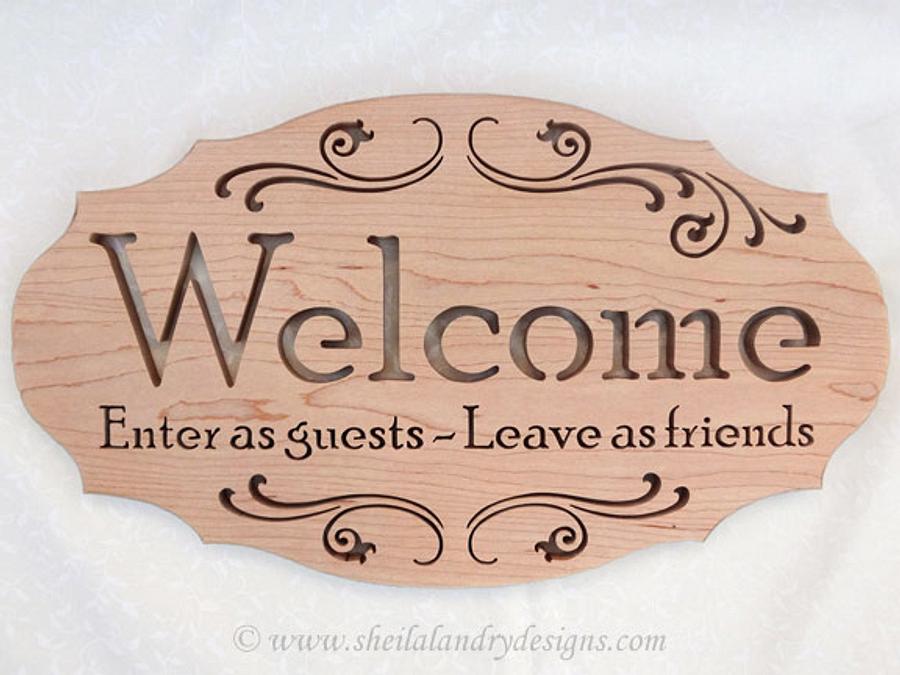 Enter As Guests Welcome Plaque
This designs is one of my more recent favorites. I had no idea when looking at the line work on the computer screen that it would turn out so nice when finished. I kept going back to the drawing board and trying to make changes that just didn't seem to work because I felt that is was too basic or simple. In the end I wound up cutting something that very closely resembled my initial design and it turned out much better than I would ever have expected. This project was featured in the March 2014 issue of Creative Woodworks & Crafts magazine and I did get some lovely positive feedback from readers that have seen or made the design.
The wood I used for the project was maple at about 1/2" thick. Maple and birch are my favorite woods for scroll work and I use them for the majority of my projects when a light-colored wood is required.
-- Scroll saw patterns @ http://sheilalandrydesigns.com