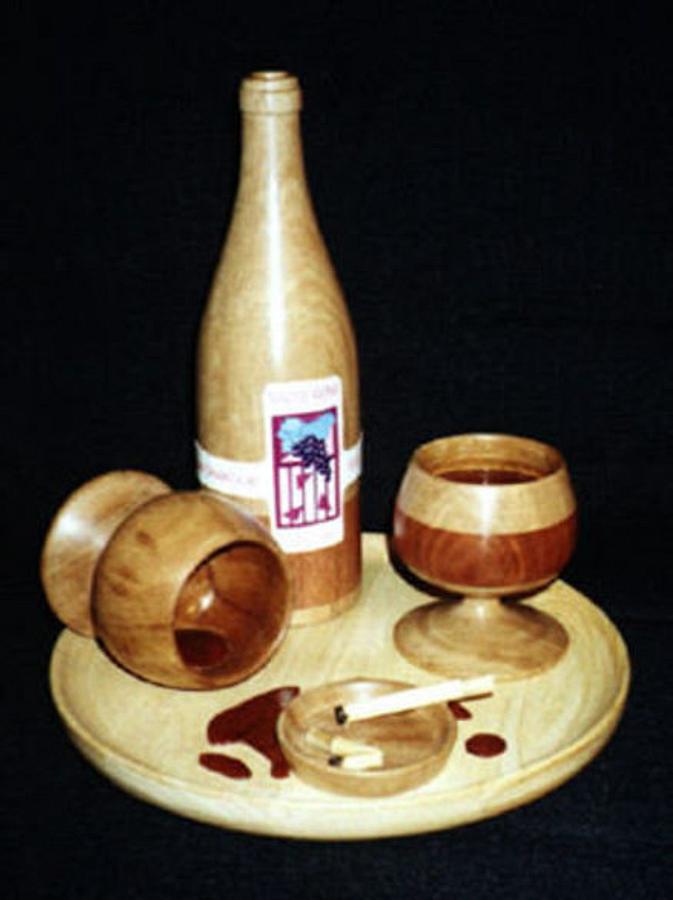 SUDDEN ANGER
This woodturning project, with a little imagination, is telling a short love story. Two lovers were enjoying their dinner and wine when a sudden dispute erupted between them. One of them kicked the goblet and turned it over and the wine went everywhere, and left without looking back. What a shame!
OBSERVE the last drops of wine inside the turned over goblet while the other goblet was half full.
-- THE TIME YOU ENJOY WASTING IS NOT WASTED TIME.