Follow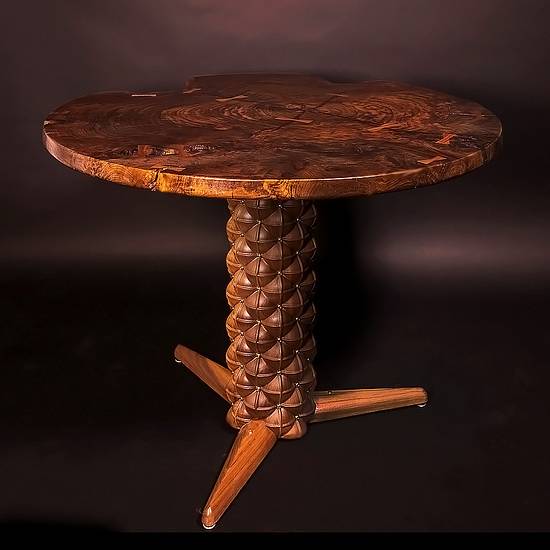 176 views, 2 comments and 0 faves in
Walnut root slab table with a 4-axis milled tufted pedestal base with polished brass hardware!
This was a fun build and exploration in four axis milling large table components, definitely more to come!! Table has a 42" solid walnut root burl top and is 29.5" tall.
Finished with @odiesoil , this stuff is insanely easy to apply and the result speaks for itself! All the wood used in this project is from @hickoryandoak sawmill!
All

projects
More projects from BerchtoldDesignBuild