Follow
Working Walnut Gear Entertainment Center
BerchtoldDesignBuild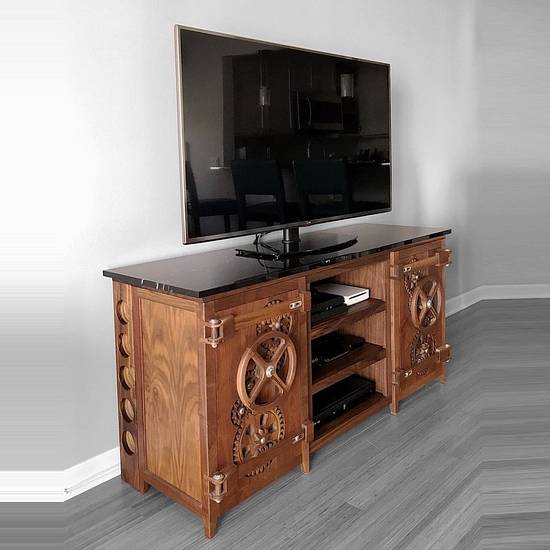 180 views, 3 comments and 0 faves in
All casework and components designed and built by me all in solid walnut and topped with a slab of black granite with working gear doors & integrated wine racks!
Started this design with the intention of making working wooden gears and hinges.
Designed to house many electronics as well as all my liquor and wine.
All

projects
More projects from BerchtoldDesignBuild