Tunisian Knit Stitch Ribbing
My scarf doesn't look like the one in the pattern but it is definitely interesting AND warm!!
The best part, for me, is the edge .. love it. — so nice and thick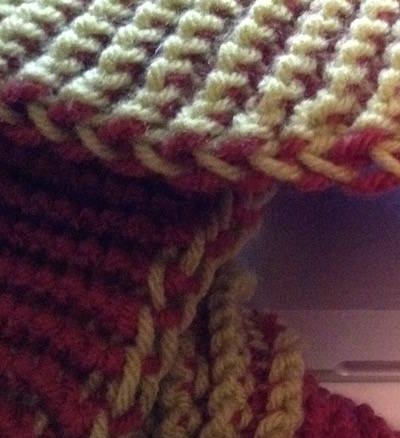 I still have to figure out the best way to wear it.
I will probably do this again but maybe with a larger hook, if I can find one somewhere.
Hook: tunisian 5.5mm (I think)