Reclaiming the past
Over the last few weeks some developers have demolished an abandoned school. I walk past it every Friday and for the last five I've come home with the biggest chunk I could carry. I've begun milling it into usable boards. The wood is pine and fir but it's over a hundred years old in a dry warm building.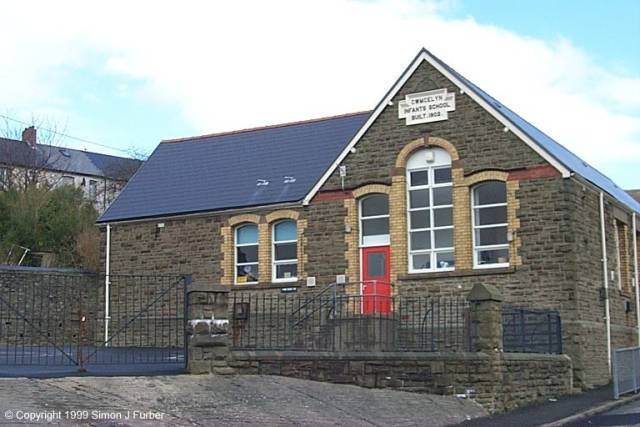 That's gone now.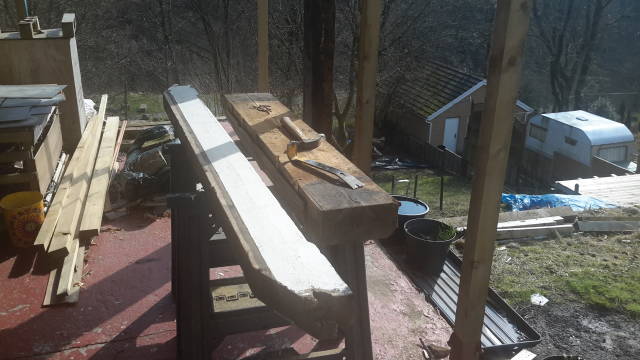 A couple of the beams I saved.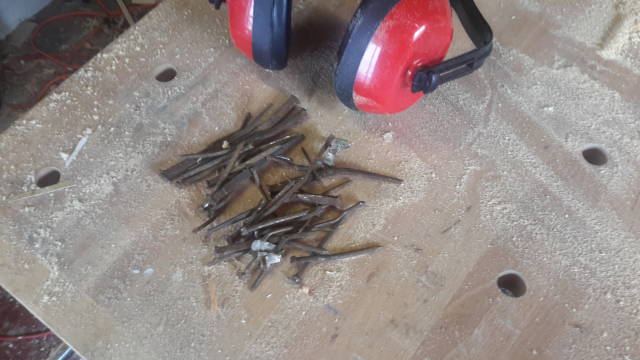 Some of the nails I pulled out.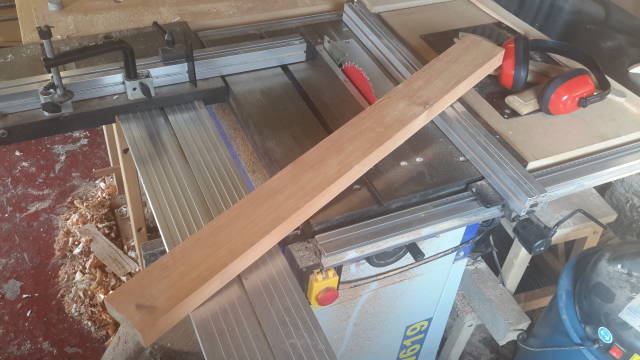 One of the finished boards.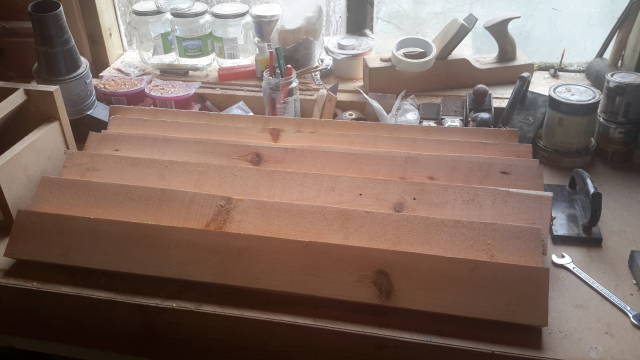 Waiting to be planed.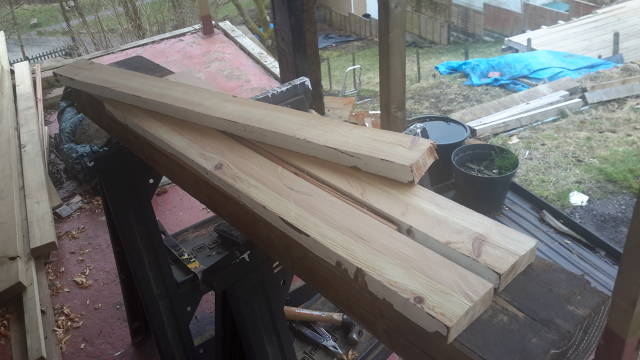 Evil, dense, hard pine…who would have thought?
Had to rip it with multi passes with the table saw. The bandsaw just wasn't up to it.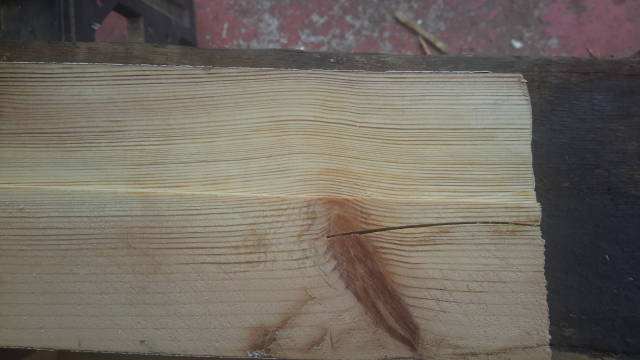 You can see how the blade said no to cutting that knot. I was lucky the blade didn't snap. It did jamb.
There you go, a bunch of free wood with a history. I still have two to cut up. The big one is seven feet long.
-- -- Alec (Friends call me Wolf, no idea why)