logging trailer #1: homemade logging trailer build
Im starting this blog for my trailer project. I decided to do a trailer build to save wear and tear on my truck box. Ive searched the internet for ideas to build specifically for hauling big logs to supply my chainsaw carving projects. This may be a long build but i think i will end up with a very usefull work horse.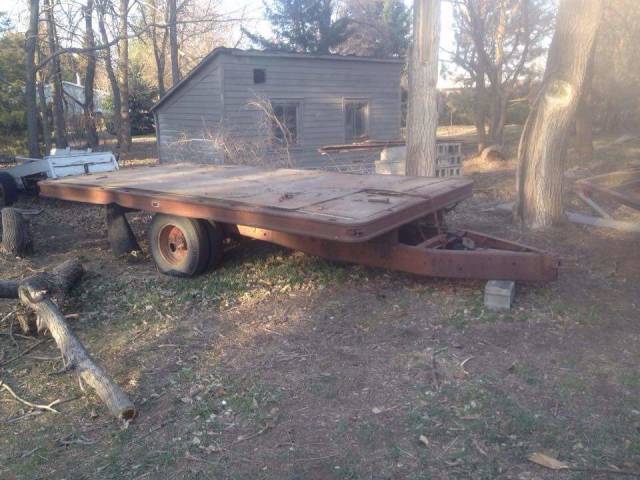 Im starting with this 8′ × 14′ flatbed with a 1 ton dually axle i picked up for $300.
Plans are to add a homemade swiveling crane at the front with a homemade winch built in for skidding and separate winch for the crane itself. A log lifting arch at the back, stake sides, and four 12000lb square trailer jacks for support, and a fold down log holder to use as i carve log name signs. So far i have got the trailer and picking up a 2 ton axle to use for the swivel for 100 and found a 660 lb heavy duty trailer frame at the scrap yard for $66.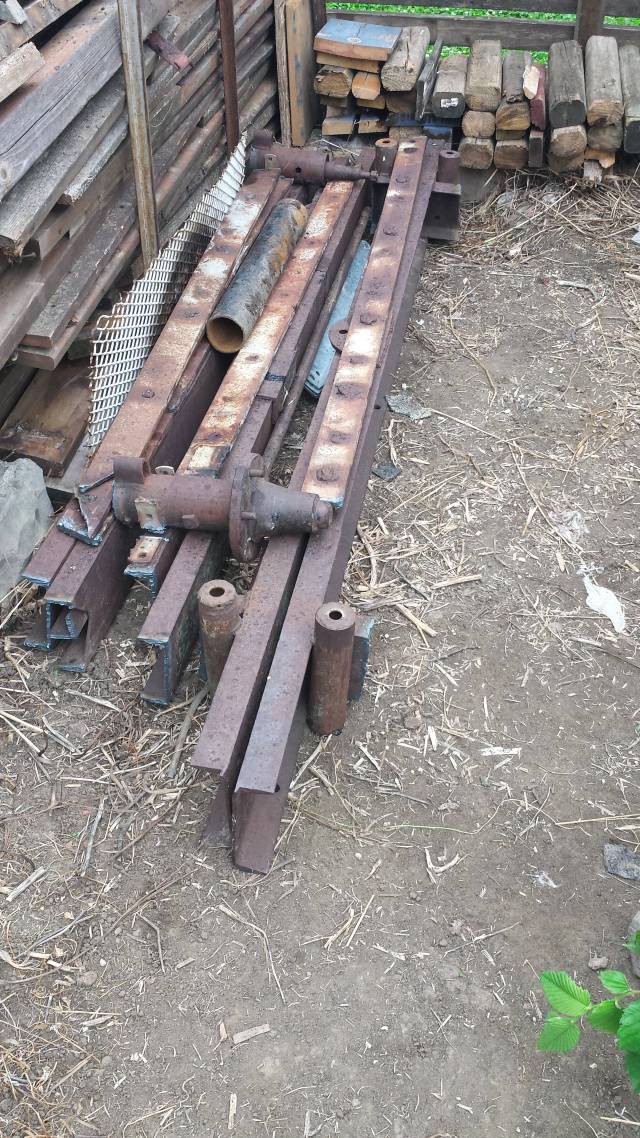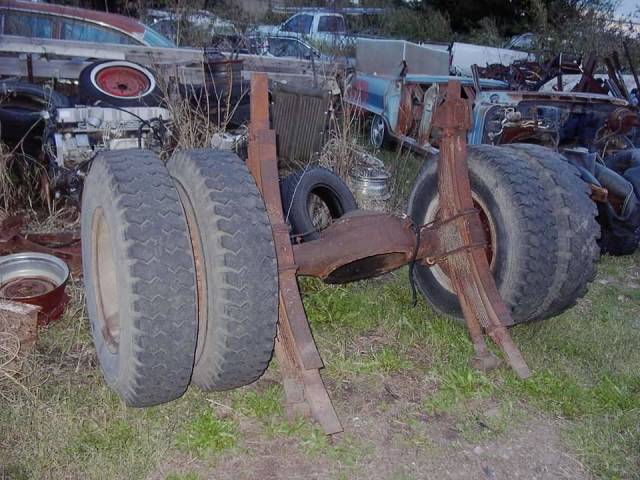 Info on something like this is very limited from what i can find online. Hopefully posting this build through out the process will help someone.
-- Carvings by Levi
View all parts of logging trailer »