Bring Your Buddy Challenge #1: Announcement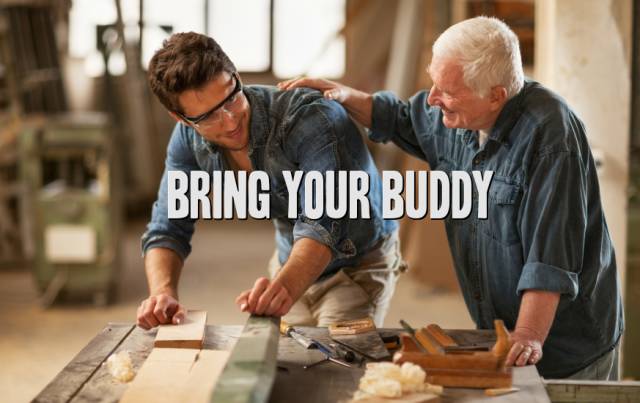 We are ready to grow by leaps and bounds. And we need your help to spread the word. As a bonus, you can win $100 cash prize. Here are the simple rules:
RULES
Invite your woodworking buddies – by email, on your website, on other woodworking forums – your choice.
Each buddy has to sign up, post at least one creation and use your nickname as a tag on the creation.
Invite as many buddies as you can.
This challenge ends on July 24.
The one who invites the most buddies wins $100 cash.
We will announce the winner on July 27.
The winner must be able to accept the PayPal payment.
Thanks.
-- Martin Sojka, https://craftisian.com
View all parts of Bring Your Buddy Challenge »