My Workbench-Best Workshop Buddy #1: Antique Work Bench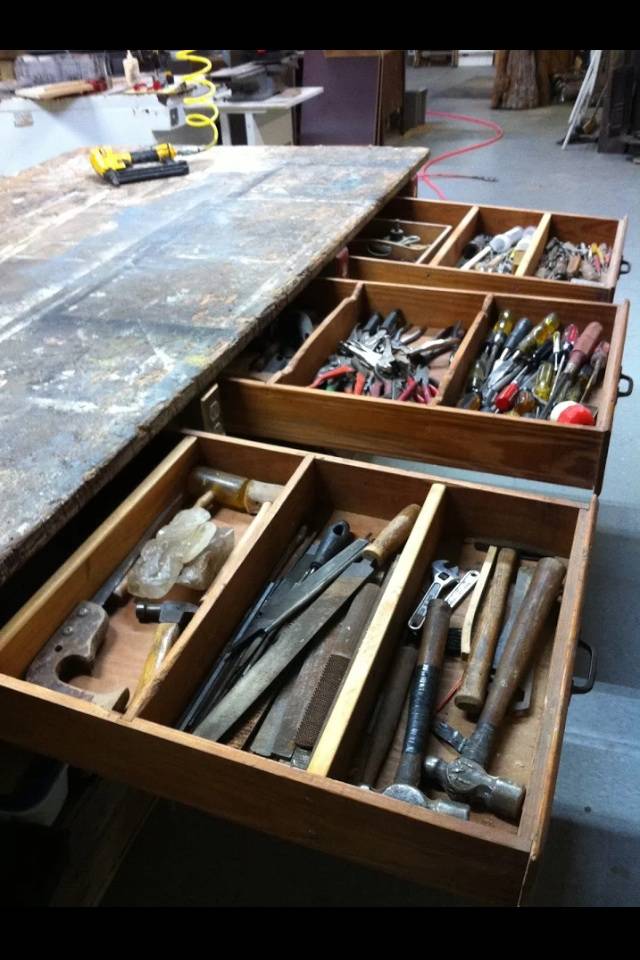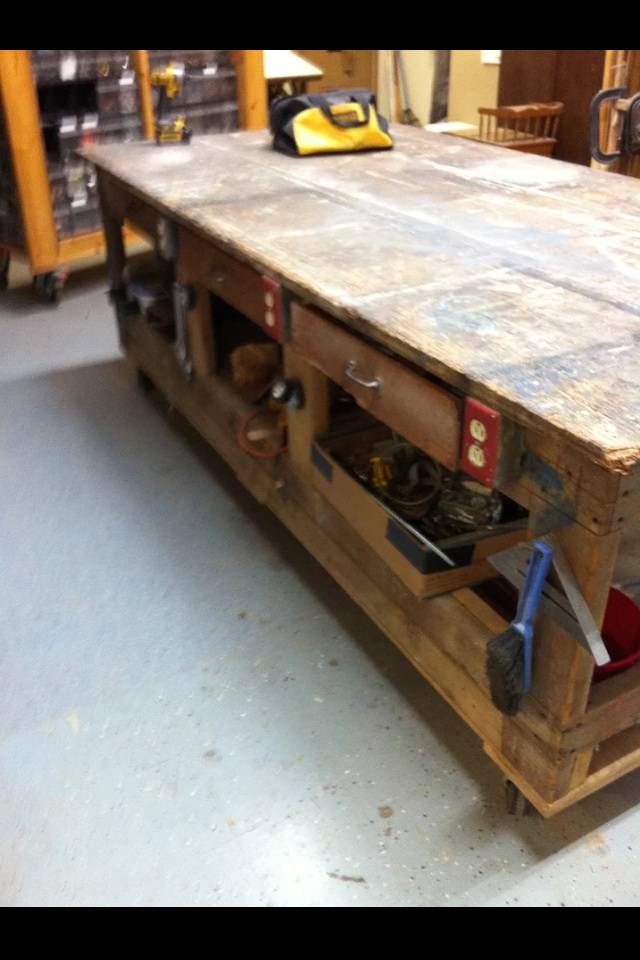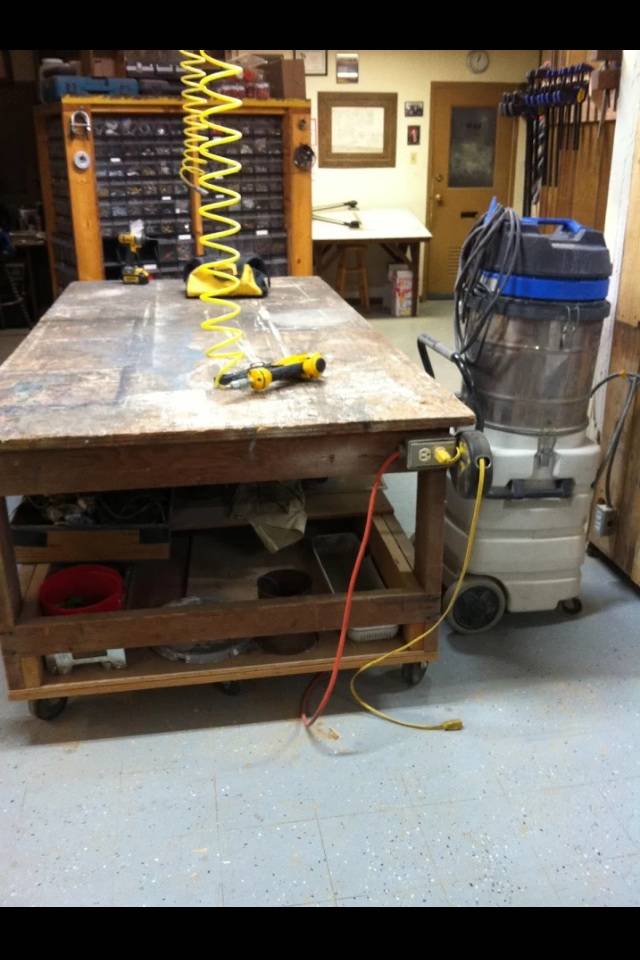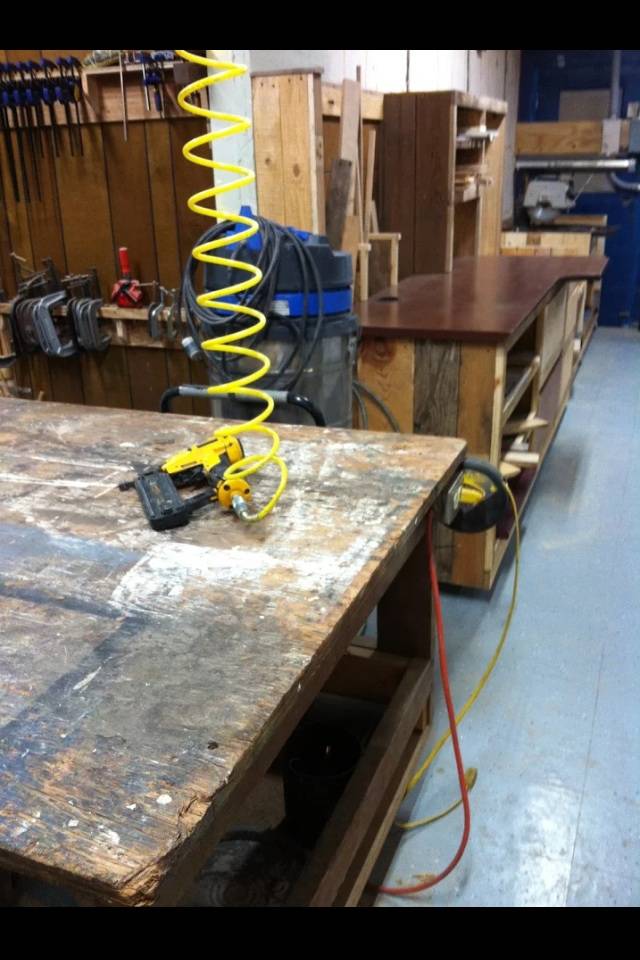 I purchased this old work table at a going out of business auction for Godet Lumber of East Texas in 1972. A forty year old company that served their community well.
I've owned this well built table for 44 years & it could be many years older.
I removed 6"from the legs & added casters, added 2 shelves at the bottom, added dividers in the drawers, added electrical outlets on 3 sides.
The top is a 4×8 × 1 1/4 " plywood.
I didn't know they made 1 1/4 plywood.
In my last shop which was much smaller, it was the table saw out feed table, assembly table, sanding, finishing, etc.
Over the years I have moved it several times, there will always be a place for it in my shop.
Oh, It is very, very heavy !!!
I plan to add oak trim around the edges, install a T-rail grid and lay in 1/2 MDF.
In the picture I used a scrap of 3/4 MDF.
I had planed to just lay in a full sheet of 1/2 MDF, but I have decided to add the track which is 1/2" deep.
-- Jaybird
Part 1: Antique Work Bench
View all parts of My Workbench-Best Workshop Buddy »