Project #4: Getting To Grips With The New Miniature Carving Tools & Adding Colour
After being given a couple of bags full of scrap wood I decided I would do something with it. I need to keep practicing all of my woodwork skills to improve them and continue learning. This has led to the shed getting rather messy and my workbench being covered in odds and ends so I have decided that while practicing I'm going to actually make something out of it. This should help keep my workbench clear and provide friends and family with some unique gifts as well as giving me some practice at actually finishing a piece of work.
To start with I chucked together a few bits of wood to make a small box.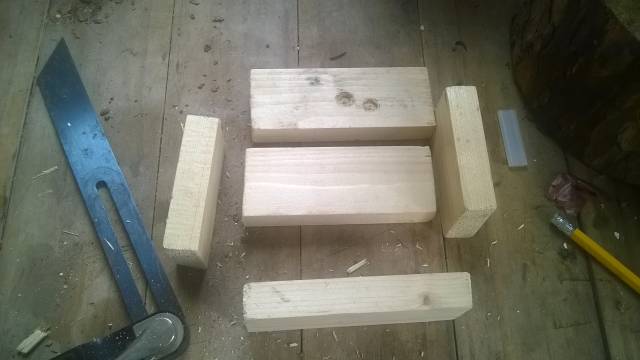 I added a design to the sides of the box using the miniature carving chisels. They work really well and are good for detail.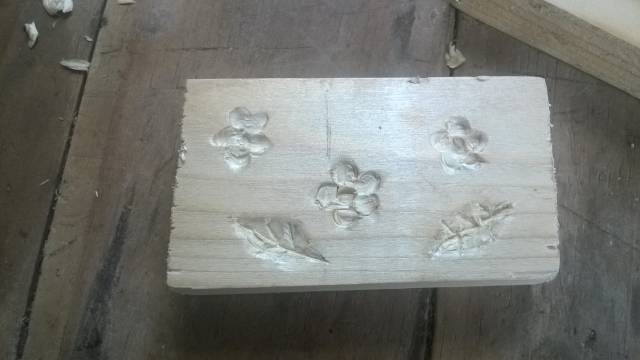 I finished it off by adding a coat of wood stain and painting the carved flowers and leaves with acrylics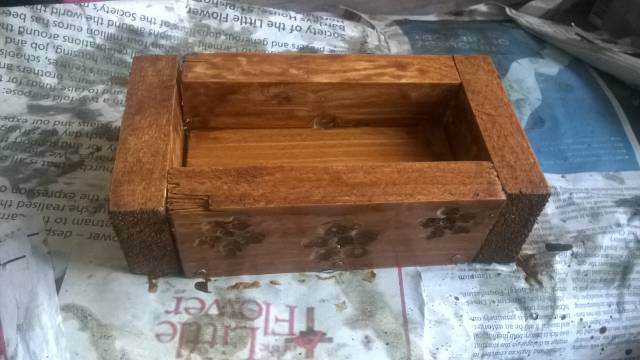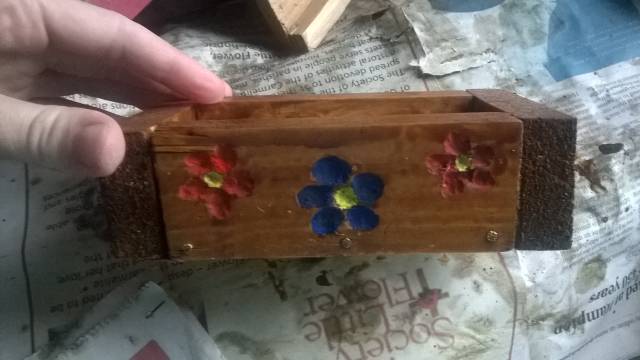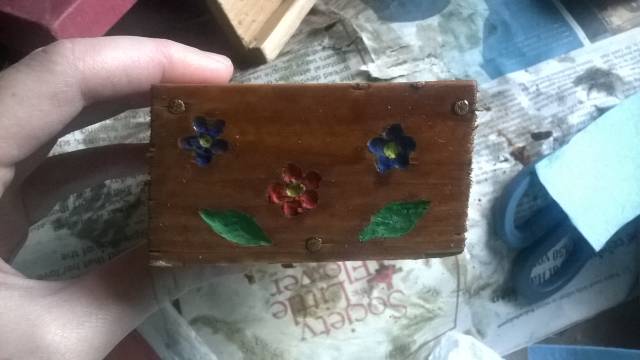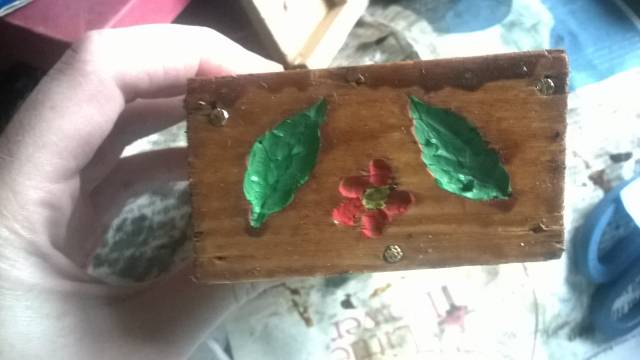 -- ?