Retired reliability manager for a fortune 500 company manufacturing plant. Enjoy bicycling, shooting, fishing, gardening, tinkering with cars and woodworking.
-- "I long for the day when coke was a cola and a joint was a bad place to be" Merle Haggartd
A few years back Norm did a 9 episode series on a complete kitchen cabinet job he did. It was...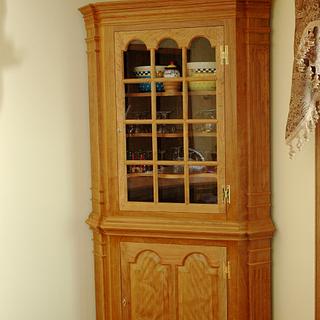 When we moved into our current house, LOML wanted a corner china cabinet in the dining room. I...